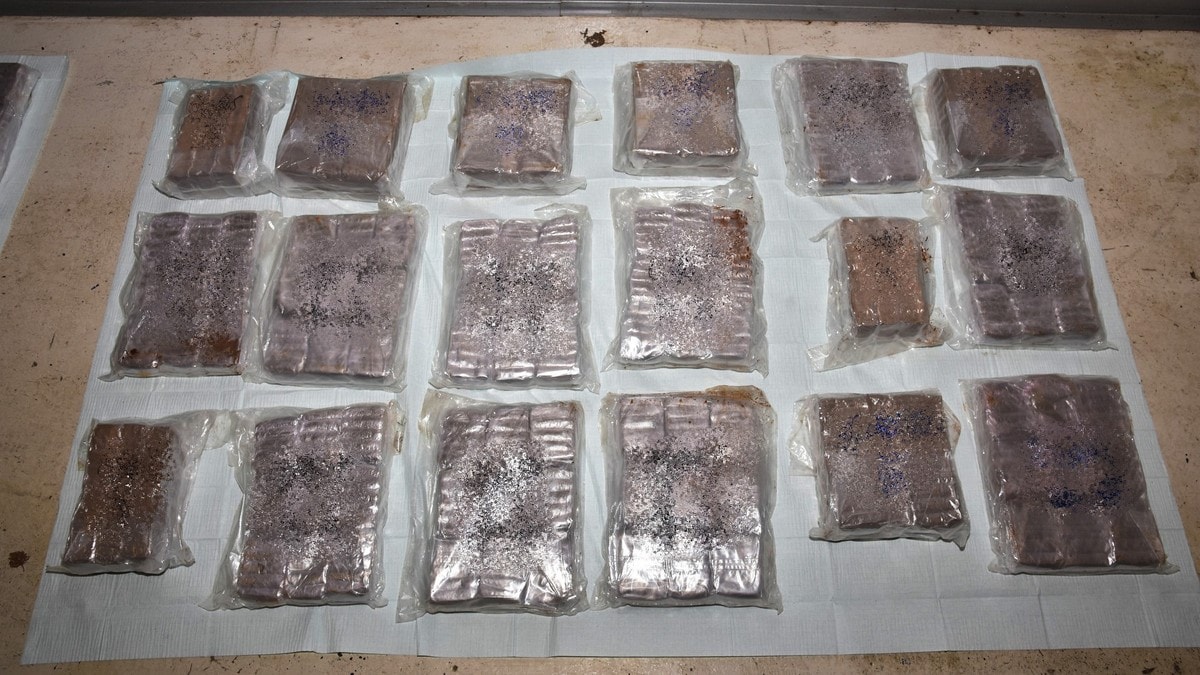 Inside a warehouse in Kjørbekk in Skien, police on Saturday November 21 arrested a Norwegian and Lithuanian man, aged 25 and 52, respectively.
Between 700-800 kilograms of marijuana were found in a Polish registered tractor with a trailer. If these are sold in small doses, we are talking about a value of up to 140 million kroner, according to police.

– This is one of the largest marijuana seizures ever carried out by Norwegian police, police lawyer Odd Skei Kostveit in the Southeast police district told NRK.
Several people were involved
In retrospect, another Norwegian national has been arrested by the police. All men were charged with felony criminal offenses.

The maximum sentence is 15 years, and 21 years if proven organized violation.
– The police believe that there are several people involved, and therefore we cannot rule out that more people will be arrested, said Kostveit.
Appears as organized
One of the police hypotheses, according to Kostveit, is that the hashish came with a Polish trailer. In that way, it seems set.
– We think this is such a large seizure that it covers a need that extends far beyond Grenland, Telemark and the Southeast districts. So this is for a bigger market, most countries. We have to assume that.
Kostveit couldn't say anything about the background to the seizures themselves.
They did not rule out the possibility that there were criminals who came from the area.
– It shows that the world is not very big, say police lawyers.
Police suspect the 52-year-old man from Lithuania was driving the tractor.
Jonny Sveen represents the man.

He could not explain how it relates to the accusation.
– The only thing I can say is that my client is in complete isolation at Skien prison, Sveen told NRK.
Where the drugs came from, it is too early to say anything, according to police.
Police at Telemark are leading the investigation into the case, with resources from several units in the district. Kripos also took part in the case.
Source link