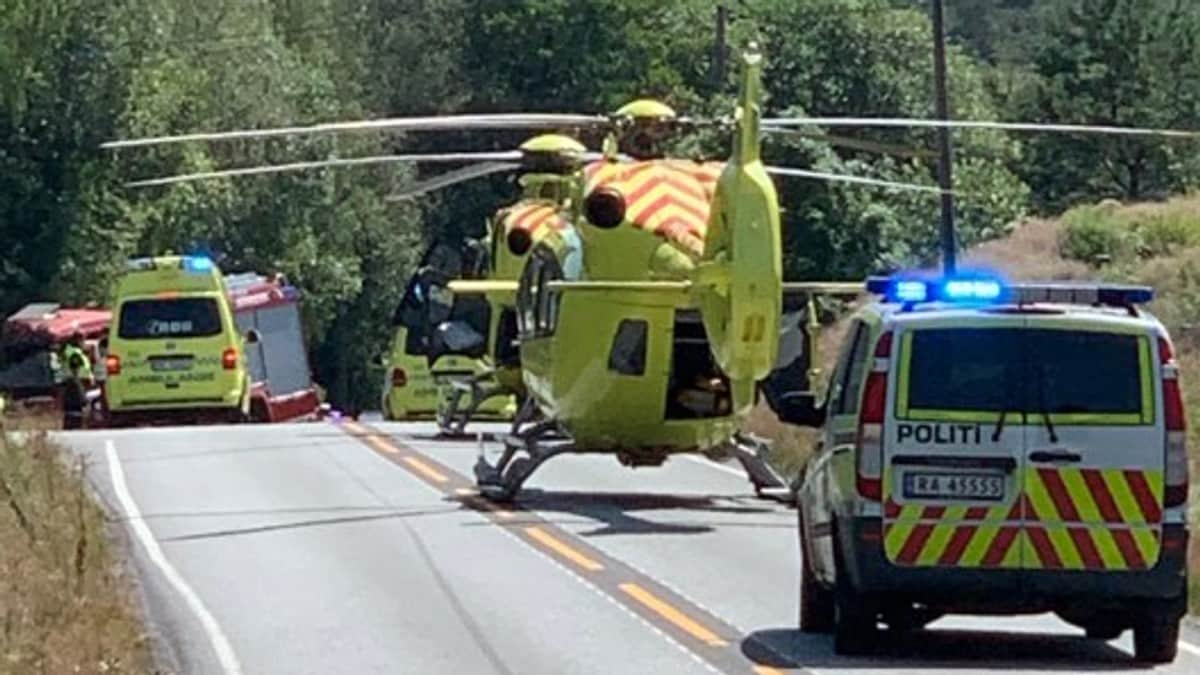 In total, five people were involved in the accident. One has died and two more easily confirmed confirm the Agder police district.
The accident occurred after a fire truck on a mission to a task drove on the road in Kvinesdal. There were no other vehicles involved in the accident that occurred on FV465. The police quickly left and described the accident as serious
The fire truck is ready for use after a reverse tractor on Vesterdalsvegen road 465.
A tractor accident message arrives at noon on Sunday. Half an hour later a message emerged that the fire truck had driven off the road.

According to witnesses who NRK spoke to, there were two helicopters at the crash site shortly after. One of them is now taking off.


– We work to care for the people involved and there are surveys to find out what causes runoff, said operations manager Sveinung Alsaker to NRK.
The operations center said that two people involved in the tractor accident had been transferred to a hospital in Flekkefjord, and that there should be no serious injuries.
Source link