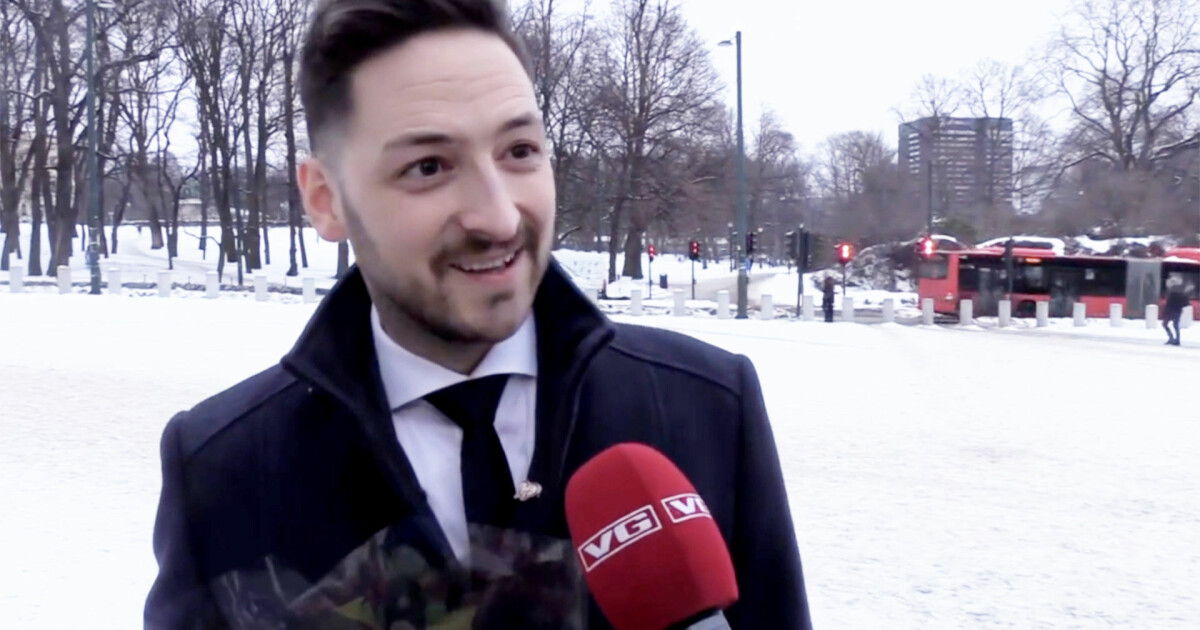 [ad_1]

NRK Satiriks has been watching several actions aimed at TV and radio broadcasts lately. Yesterday, Satiriks reporter Yousef Hadaoui was released from the Daily News broadcast 18 after a series of hard outbreaks in direct.
Almost a day later, VGTV's turn to be fooled by the humor program.
In a direct interview, a VGTV reporter interviewed a man who he believed had just been appointed as Minister of Development Dag Dagge Ulstein (KrF). But it wasn't at all Ulstein who spoke of his new role, but Thomas Teige of Satirik, with suits and bouquets of flowers.
– Very embarrassing
Satirik confirmed to Dagbladet that they were behind the action.
VGTV reporter Espen Breivik told Media24 that he had little idea that the man he was talking to had a Bergen dialect, and not the sunnmørd dialect he meant to remember that Ulstein had.
– Very embarrassing, but also brilliant from Satiriks. They damage us, but they certainly make very good humor. I said Satire, although some were ridiculed, said Breivik to Media24.
– Take it while smiling
– He came walking with KrF pins and flowers under his arms, and was as scary as Dag Inge Ulstein, said Ingeløw news manager Elise Kopperud on VGTV to Dagbladet.
He thought the misunderstanding was truly understandable and said they took the incident with a smile.
– Yes, we just think it's fun, and laugh at this.
– What do you think of this sudden "guerrilla insinuation" that NRK had begun?
– I can only speak for this situation here. But this is what we laugh at VGTV. We cut clips and even showed that we were fooled, he said.
– Are there preventative measures against innuendo in VG now? Are you going to hang photos of everyone at Satiriks editorial office in the meeting room?
– Yes, we must consider that now! We haven't put up any groups to do research, but maybe we should find out who works there, and teach us some names and faces, he joked.
Breivik did not get the exact mine for the incident, according to Kopperud.
– Absolutely not. He is a great journalist.
Some actions
Last Thursday, TV 2 reporter Finn-Ove Hågensen was ready to interview Hans-Andreas Limi's Progress Party on the spot.
But while Hågensen tried to do the interview, a similar reporter broke through the NRK satirical channel "5080 news channels" into the broadcast. Then another one appears. And one more, until Hans-Andreas Limi is surrounded by cheating gates, all of which take care of cows and surrender with microphones.
– I realized quickly what it was, because I recognized the microphone with 5080, reported reporter Finn-Ove Hågensen.
Yesterday, the satire was also about NRK itself, when comedian "black humor" Yousef Hadaoui was expelled from the studio by presenter Espen Aas.
– Nothing funny, Aas told Dagbladet.
Like Dagbladet Kultur on Facebook
[ad_2]

Source link