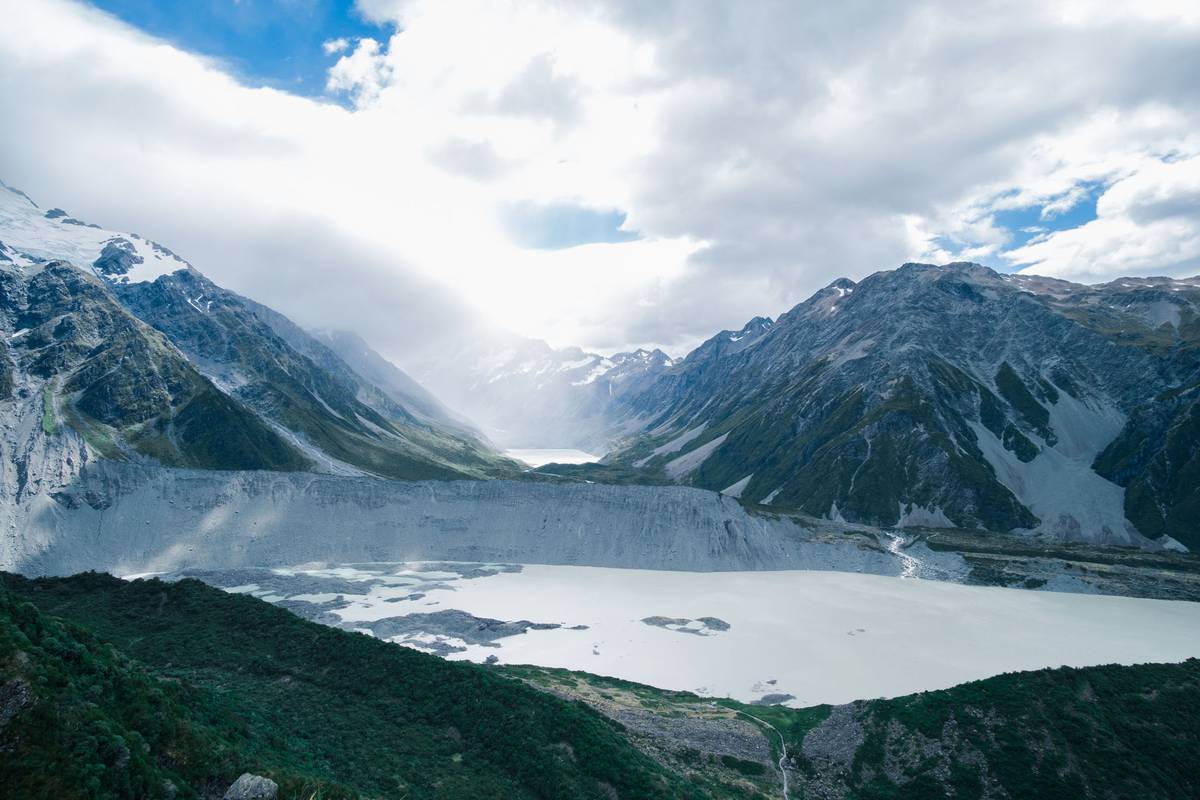 An explorer died after an avalanche was triggered at Mount Cook today.
Police confirmed the incident occurred at around 1:30 a.m. and involved three homeless people.
One of them died in the incident, the second person suffered minor injuries and the third person was not injured.
The commander of the Mid-South Canterbury region, Inspector Dave Gaskin said the things that happened to the third tramp with the couple remained in Sefton Bivouac's cabin because they were sick.
An avalanche occurred on the Eugenie Glacier, just below the top of Mount Footstool.
People who suffered minor injuries were transported to Twizel for medical treatment.
Police said they were still at the location of the avalanche.
A spokesman for the New Zealand Mountain Security Council (MSC) said Bentara it's too early to understand how an avalanche is triggered, but there is a risk of moderate forecasts.
"There is a moderate estimate at that time for the region, which is the second lowest ranking and only above the low," the spokesman said.
"What that means is that natural avalanches are not possible, human-triggered landslides may be, usually small avalanches in certain areas or large avalanches in remote areas.
"Just because it is a moderate danger, does not mean there is no danger – it is one of the things people can really trace."
The Metservice report Mount Cook's weather for today is good spells, with the possibility of a shower or two with mild wind and 18C high.
The MSC spokesman said there was a risk of a wet avalanche at that time above 12,000 meters.
"There are various types of snowpack conditions, so loose and wet it sounds," he said.
"It's a fairly liquid mixture, that condition could mean that such an avalanche can go far farther than a typical slab avalanche that is well bound."
The latest tragedy occurred after two mountain guides were killed last month in an avalanche on Mount Hicks who also buried adventurers and philanthropist Jo Morgan.
Morgan was lucky to escape with his life and told the media when he was "amazed" to live after digging himself.
His climbing partners Martin Hess and Wolfgang Maier – both of whom came from Germany but who have become New Zealanders – were not that lucky.
Morgan was tied to two experienced mountain guides when an avalanche crashed, but he could not find them after being sent down to 200m down the mountain.
"None of us has control over it."
Morgan was saved after making a personal lighthouse locator.
More will come.
Source link