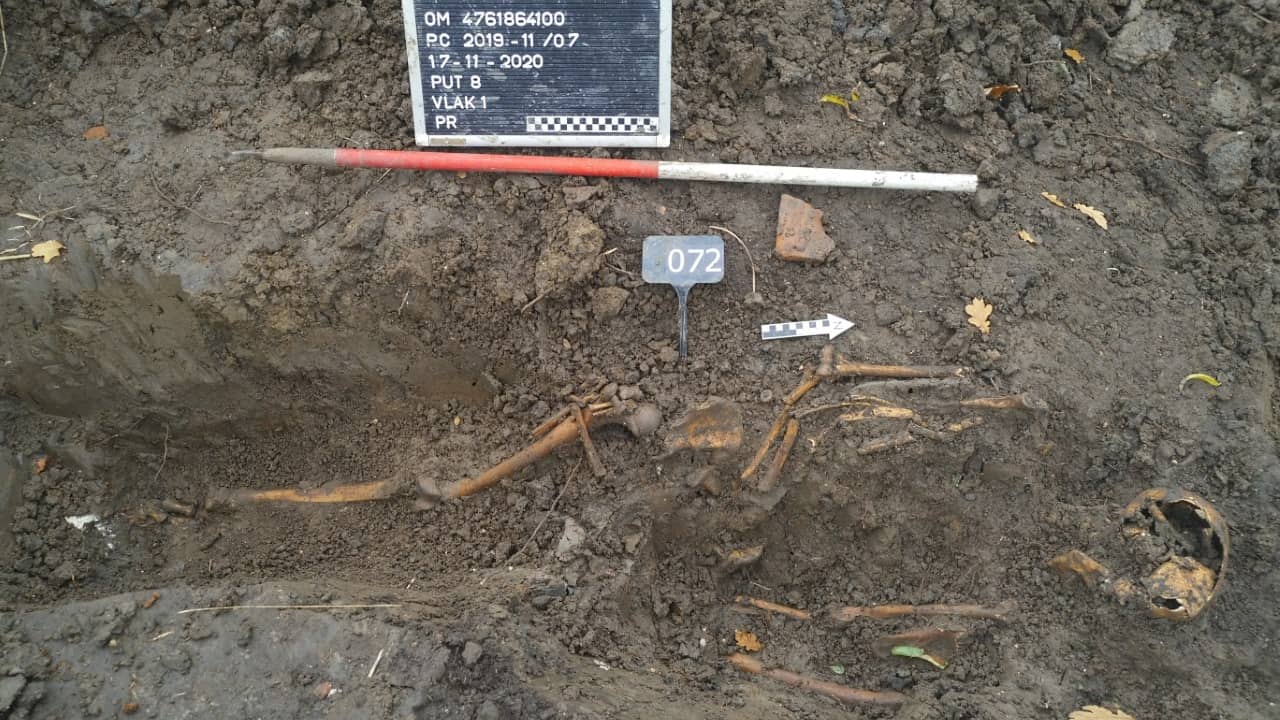 The mass grave at Vianen, discovered during excavations a week ago, contains the bones of at least 44 individuals from the late Middle Ages. Since most of the graves have not yet been freed, this number could possibly rise to the hundreds, according to a Vijfheerenlanden municipal government report Tuesday.
A week ago, the city government announced that at least twenty human skeletons had been found during excavations in the city ditch. Archaeologists have assumed that there may be many more bones to be found.
Now archaeologists from the archaeological research institute test De Sample can confirm with certainty that it involves mass graves from the late Middle Ages to several hundred years ago. The bones found so far may belong to teenagers and young adults. A closer examination of the framework should reveal whether this is so.
"The skeletons are now being moved to the depot. Random checks will be used to determine which ones will be investigated further," said Alderman Christa Hendriksen.
Excavations will continue at least until the end of this year. The city government hopes to provide further clarity on the origins of the mass graves by 2021.
The skeletal site is in or near the former grounds of the Batestein castle, which was built around 1370. After a fire in 1696, the building was damaged.
Work on a new section of the city canal has been temporarily suspended.
Source link