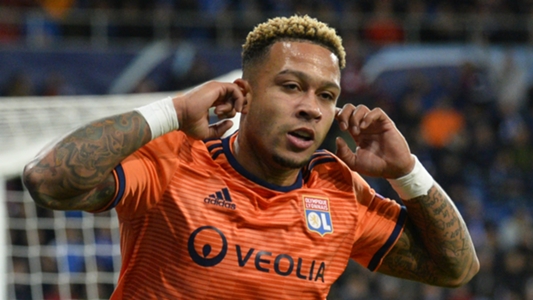 Memphis Depay has angered some analysts in the Netherlands by sharing rapvideo. "You are a professional soccer player."
On Sunday afternoon, the Dutch National Team shared rap videos through social media where he showed his joy with five million followers on Instagram. Also the Olympique Lyon striker wore a cigar and it was against ill-footed Rafael van der Vaart, who had been hired as an analyst at Football Studio.
"I'm not a fan of this kind of film, maybe it's a generation gap, but of course it's terrible," said the former footballer, wondering why there was nothing to downplay him. "He is fantastic, everyone in the Netherlands loves him." Pierre van Hooijdonk attacked him. "I think it's a little embarrassing, you are a professional soccer player and that's your job."
I'm sure this freestyle will become viral! ?

Thank you to my supporters for helping me reach 5 million followers on Instagram! ?? pic.twitter.com/ziEubPNXAU

– Memphis (@Memphis) November 25, 2018
Tablemate John van 'Schip looks less angry. "Memphis has done it before, it is a hobby besides playing football and maybe something he wants to enter. Everything looks very professional, I think Will Smith is jealous," said Winking coach from PEC Zwolle.
Willem Vissers, Volkskrant journalist, also believes that the attacker must know for himself what he is doing. "It's not surprising, because he's very active on Instagram. I think everyone should know for themselves. I tried to judge him in his game," Vissers said. "If it's good, I think it's the best. He must know the rest himself. The cigar is not mine, even though I like cigars. He also knocks and mixes it into films. I don't mind everything is that bad."