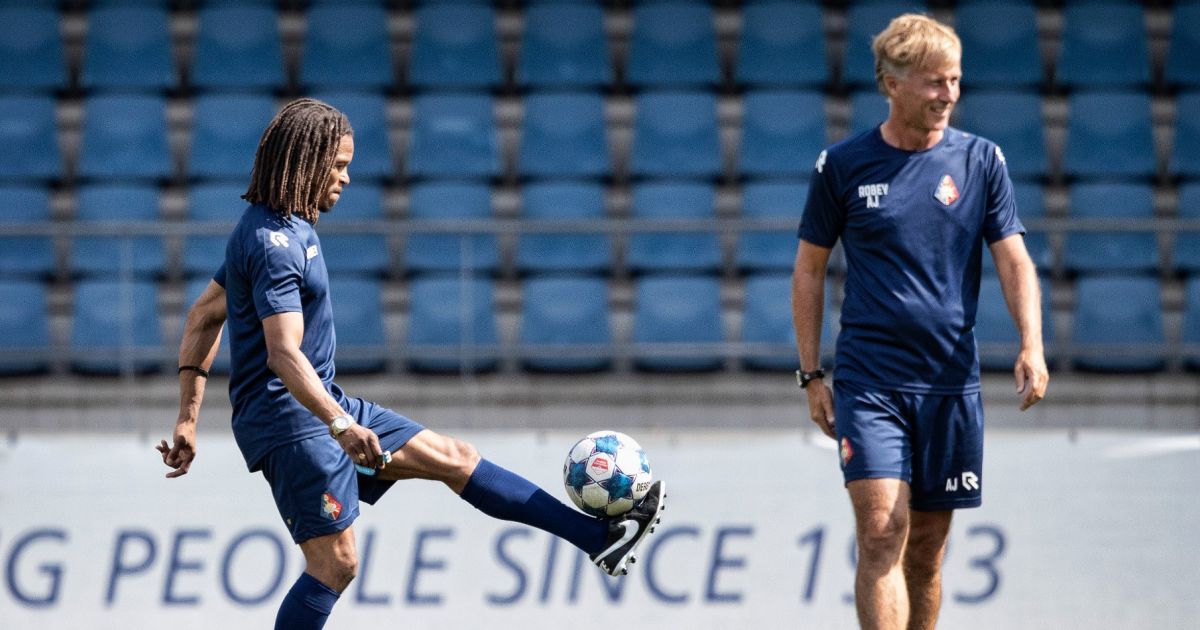 Edgar Davids has shone in recent weeks due to his absence from Telstar. According to Andries Jonker, coach of the first division, it all has to do with corona measurements.
Davids intends to join the Telstar technical staff twice a week. "What I think is great: that's why he came flying from Portugal", the Telstar coach added Good morning Eredivisie in FOX Sports. Davids lives in Portugal. "So he actually comes by plane twice a week."
"It's just that we now have a problem: he's not allowed to fly," said Jonker. "So he couldn't be there the last few weeks. He's a famous Dutch man, world famous … So he can't fly back and forth without distraction. He doesn't want that either and I totally agree with that. Unfortunately he's stuck. in Portugal. "
Davids wants to develop as a coach at Telstar. Former Ajax, AC Milan, Juventus, FC Barcelona, ​​Internazionale and Tottenham Hotspur football players do this for free.
Check out the best football videos here
More videos