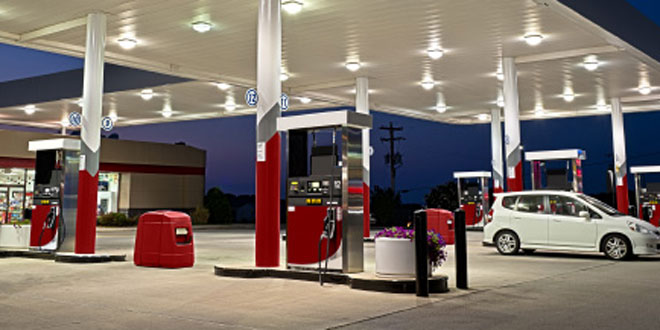 A little help for pump attendants. Majority parliamentary groups have heard their case and have included in the long-awaited amendment financial bill: exclusion from stamp duty. On January 1, 2019, they will be released from the 0.25% stamp duty on transactions paid in cash.
This is Damocles's old sword that weighed on his profession and caused some service stations to battle with the tax administration because they did not understand this right. The complexity caused by this tax, in which the tax authorities have become uncompromising in recent years, has prompted the profession to activate relays in Parliament.
"We have also convinced the Ministry of Public Affairs and the Tax Administration about the difficulty of regulating this tax at the level of our computer system, but also the disputes that it produces with customers," said Jamal Zrikem, Federation President. .
Pump officials must also face protests from consumers who are not happy with the price level. Involved in the fuel distribution circuit, they were involved in drafting decisions about margin limits. An initiative seems abandoned.
"We are not immune from turnaround and we may pay for it. That's why we ask for protection with a decision. A reasonable margin must also be determined so that service stations can cover their costs," said Reda Nadifi, SG from the Federation.
The current station range varies between DH 0.32 and 0.38 per liter. "This has not changed in 20 years, when Smig was 1,600 DH. As a result, the majority could not manage," said the secretary general. Three types of stations must be distinguished: the property of the distributor, the duty free and the third category, which is owned by the manager. The first two are usually large and offer several benefits. This ensures they diversify their income. Small gas stations, which sell an average of 170 tons / month of fuel, will be problematic.
"If they don't increase their margins, 50% of these stations must be closed. Some with coffee in places can barely cover their expenses," Nadifi said. He added that the pump was directly connected to a distributor who set his own selling price for fuel.
There are no minimum stock allowances
In addition to the margin cap decision, which is still in a stand-by position, other application texts on point-of-sale procurement will also be published. The first draft is presented and then withdrawn to include new provisions. But for now, no new version has been submitted to professionals. They return to the question of the minimum inventory they should have.
"This is a provision that must be applied exclusively to distributors because they have received a storage bonus of 150 DH / T per month for their strategic reserves. However, the law does not provide compensation for service stations to cover the minimum stock that is a burden to them," said the president. In addition to the lack of incentives, some small outlets do not have enough space to install spare tanks. And even in larger resorts, investment is needed to build reserve reserves.
The draft decree will also determine the responsibilities of all components of the distribution network, in terms of quality, traceability, transportation … A text that seems to have been forgotten by the ministry, the Department of General Affairs and energy.
Other activities remain the subject

The pimps are not the only ones who have been released from the restoration of stamp duty on cash payments, recorded with a receipt. Pharmacists also win.
Water and electricity distributors, ONEE, supermarkets, passenger operators, etc., remain responsible for stamp duty. Customers often find that their bills automatically increase by 0.25% in terms of cash settlement. Some do not understand the meaning of surplus and believe that it is an additional margin.
Recovery methods, procedures and the declaration period have changed. Accordingly, since January 1, 2018, stamp duty paid on the declaration must be declared and resolved through the DGI electronic platform a month after their recovery and no longer quarter. Digital formalities to avoid too much work.
Recently, several large companies have been straightened out for not applying stamp duty on their cash payment transactions by their customers. Some have to pay several million dirhams. Need to negotiate more closely with the administration to find an agreement. Since then, things have been going well because the companies concerned carefully ensured the recovery of stamp duty for cash payments.
Hassan EL ARIF
Source link