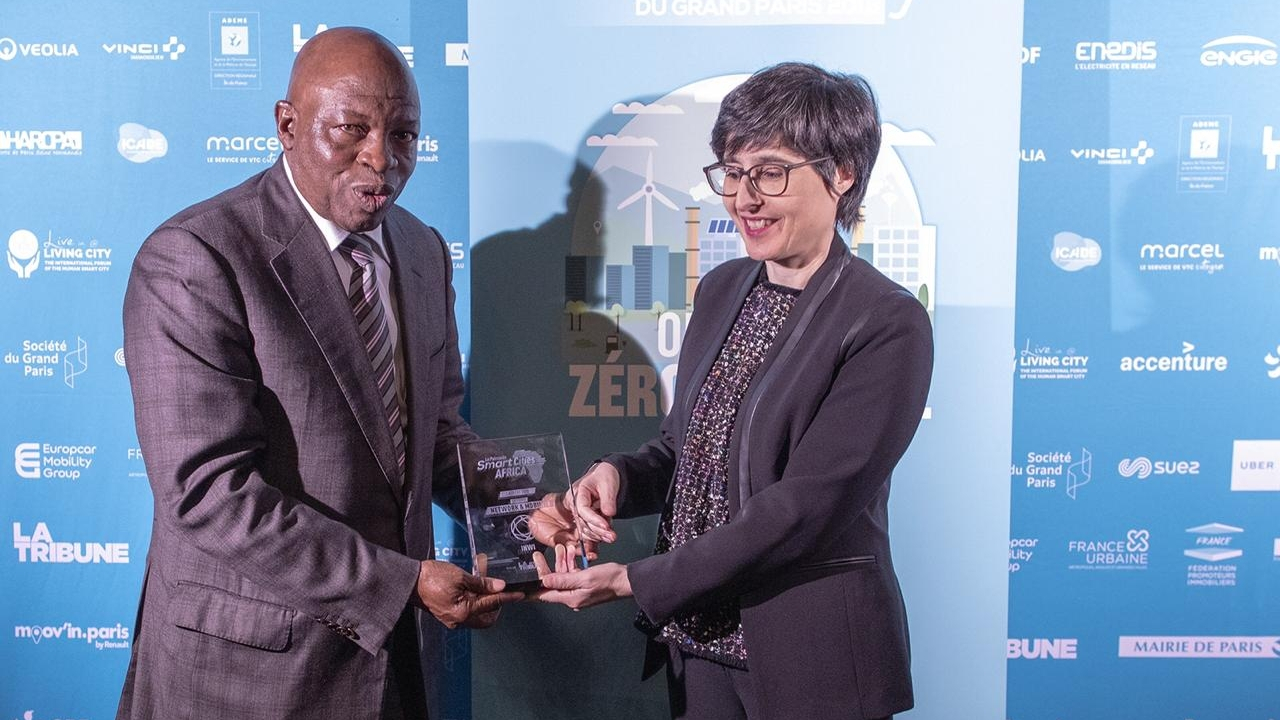 by Ayoub Khattabi 11/29/2018 on 08h09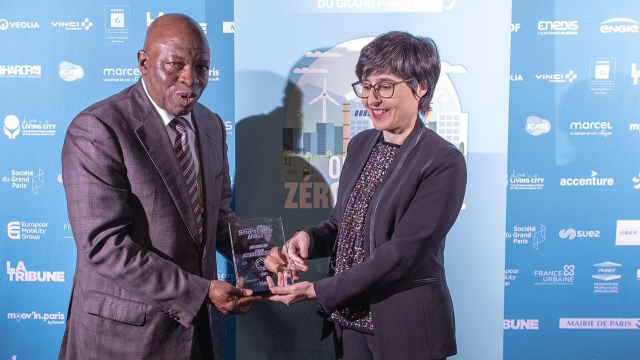 Nadia Fassi-Fehri, CEO of Inwi, received the "Smart City Africa Grand Prix" from Dr. Issifou Kogui N & # 39; douro, Beninese politician
© Copyright: DR
Telecommunications operators received Tuesday, November 27 in Paris, the Smart City Africa Grand Prix for their project to spread high-speed wifi networks on the Casablanca tram line. This award was given to Nadia Fassi-Fehri, CEO of Inwi, as part of the Smart City Forum.
The event, which was held in Paris City Hall, aims to reflect new business models, new practices in the regions, the impact of the digital revolution in the city and reward the most innovative initiatives. on Smart City.
In this context Smart City Forum 2018 has chosen to dedicate a project called Wifi M3ak (Wifi with you) from Inwi. An innovative and structuring project for the future of metropolitan cities such as Casablanca, led by Inwi in partnership with Casa Transport. M3ak Inwi Wifi has enabled the spread of high-speed wifi networks throughout the Casablanca tram network.
"This is a real technical achievement, because this is the first time a high-speed connection device has been installed on rolling stock at the Royal level," the operator said in a statement.
Overall, Inwi has completed the 74 city tram trains with the latest generation of adaptation equipment, resistant to shocks, shocks and various climatic and environmental conditions. This is a project that meets real needs. Since March 2018, M3ak Wifi allows 125,000 daily tram users to benefit from a free, secure and stable connection.
"As a global digital operator, we have a primary responsibility: ensuring efficient connectivity for everyone, everywhere, which is the foundation of smart city applications or services. Wifi M3ak fits in this frame. This is a structuring service for metropolis like Casablanca. "The symbol of progress, modernity and digital inclusion. Therefore it is an innovative project that is very much in line with our commitment to make the Internet accessible to all people and accelerate its use on cellular and at home and business," said President Inwi.
By Ayoub Khattabi