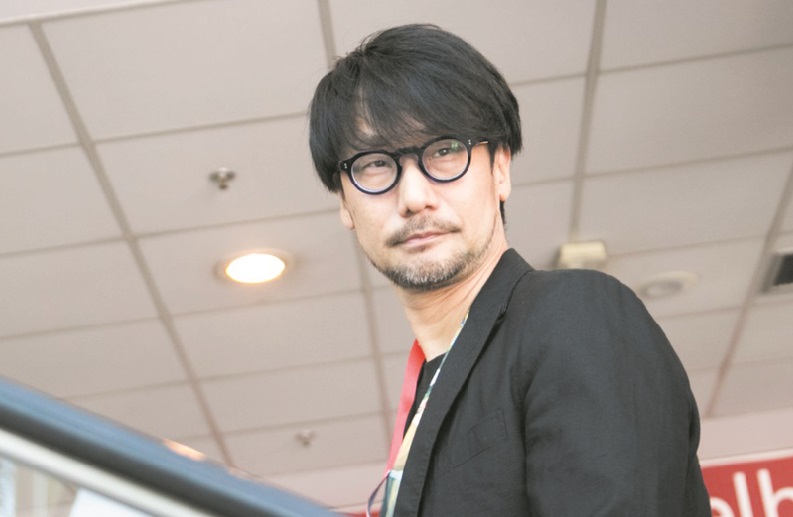 D-Day is for the global community of "gamers" who have watched for years of exciting "Death Stranding", a game that came out on Friday and that resembles its creator, the very cinema Hideo Kojima.
The 56-year-old Japanese is famous for creating a successful "Metal Gear" franchise, a pioneer called the stealth action game, which consists of completing missions emphasizing wisdom and strategy, even if there is no direct battle.
Kojima grew up in a family that was passionate about the seventh art, whose ritual was to watch films together every night, with a tendency for Westerners, European feature films, and horror films.
"I was not allowed to sleep until the end of the film: it's the opposite of what most children know," he told The Guardian in 2012.
From the age of ten, his parents encouraged him to go to the movies alone, paying for his tickets on condition he notify them after the film.
At the university in the early 80s, he chose first to study economics, because he lacked a way to work in the film industry, before turning to video games, which he immediately pressed for possible connections with his first desires.
But this career choice was not clear at the time. His mother supported him, not his friends, who called him crazy. He then decided to enter Konami, thinking that this company, which at that time was the only video game publisher listed on the stock exchange in Japan, would grant certain social status.
In 1987, a year after joining Konami, the first "Metal Gear" was released in Japan. The adventure of his hero, the elite soldier of Solid Snake, will experience many sequels, including "Metal Gear Solid" in 1998, the first of the series to be exported. This will be a huge commercial and critical success.
From "Metal Gear", Hideo Kojima developed the cinematic dimension of his game, which would become his trademark.
However, violence and images with sexual connotations or even sex that appear sometimes in his game have made him criticized, ruining his image as a genius creator.
In 2015, he left Konami to run his studio Kojima Productions independently.
Much speculation surrounds his departure, some evoke an almost obsessive desire from the creator to control from A to Z the production of his game.
But this risky decision was not easy: his family opposed it, and the bank was reluctant to lend him money, despite having a strong international reputation, Hideo Kojima told the media.
Over the past three years, he has been celebrated as a rock star every time he appears in the biggest video game show in the world, from E3 in Los Angeles to the Tokyo Game Show and Gamescom in Cologne, Germany. Nebula's new Death Stranding project, designed for PlayStation 4.
For this game with even more marked cinematic accents – actors Norman Reedus ("Walking Dead"), Lea Seydoux ("The Life of Adele", "007 Specters") and Mads Mikkelsen ("Casino Royale") give their faces to Figures. main – Hideo Kojima explained that he was inspired by world political news, such as the Donald Trump wall project on the Mexican and Brexit border.
But also a more personal element: "I am very likely to be lonely. I think there are people like me in the world, especially among video game fans (…). Feelings are integrated into their society or environment," he said in a new interview recently with the BBC.
Death Stranding is a game about human connections, where players must connect isolated agglomeration and fragmented communities in a hostile world. "So when these people play this game, they will realize that people like them exist throughout the world," the creator hopes.
"Knowing that even if I'm alone, there are other people like me, it feels good".
Source link