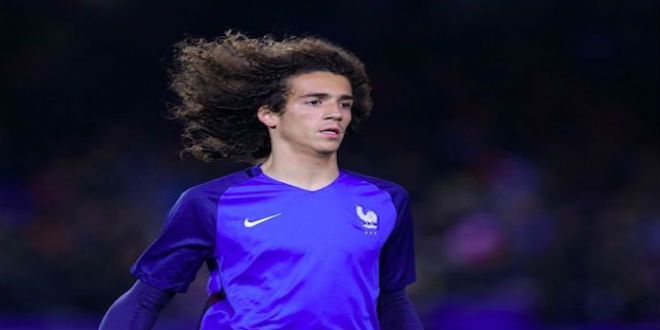 Will Guendouzi play for France or Morocco? This is a question raised by many Moroccan fans for several months. Franco-Moroccan player, Arsenal midfielder, spoke for the first time to the press, about his choice of choice.
Responding to a question from a reporter Canal + Sport on this question, Guendouzi is most clear. "As I said, my goal has always been the French team. Since I was young, I always played with the French team, so of course this was a dream to play with the French team A and I hope to get there. In any case, that's right. it was a dream for me and I would do everything I could to get there, "he said.
Monday Team announced that national coach Hervé Renard was still thinking of Guendouzi. "Moroccan coach Hervé Renard is still hoping to convince Mattéo Guendouzi to play with Atlas Lions," the sports newspaper wrote, remembering that last year coach Atlas Lions had asked Mattéo Guendouzi, "Which part of the family comes from Morocco" to find out whether he will respond well to possible calls.
A source in the federation said "surprised to know such words". "The Guendouzi file is not on the agenda," said the source. Arsenal's Franco-Morocco striker recently also expressed his excitement after being called up to the French team.
As a reminder, national coach Hervé Renard had called him to join the Lions of the Atlas, except that he clearly posted preferences for France. After signing for Arsenal, the FRMF has revived the path of the player, who has origin from Morocco by his father. In addition, Hervé Renard was in England trying to convince him.
The FRMF finally dropped the case when Guendouzi's father asked a federal official to "guarantee material" for his son to choose to wear a national jersey rather than the Blues. Requests that will greatly disappoint instance leaders.
S.L.