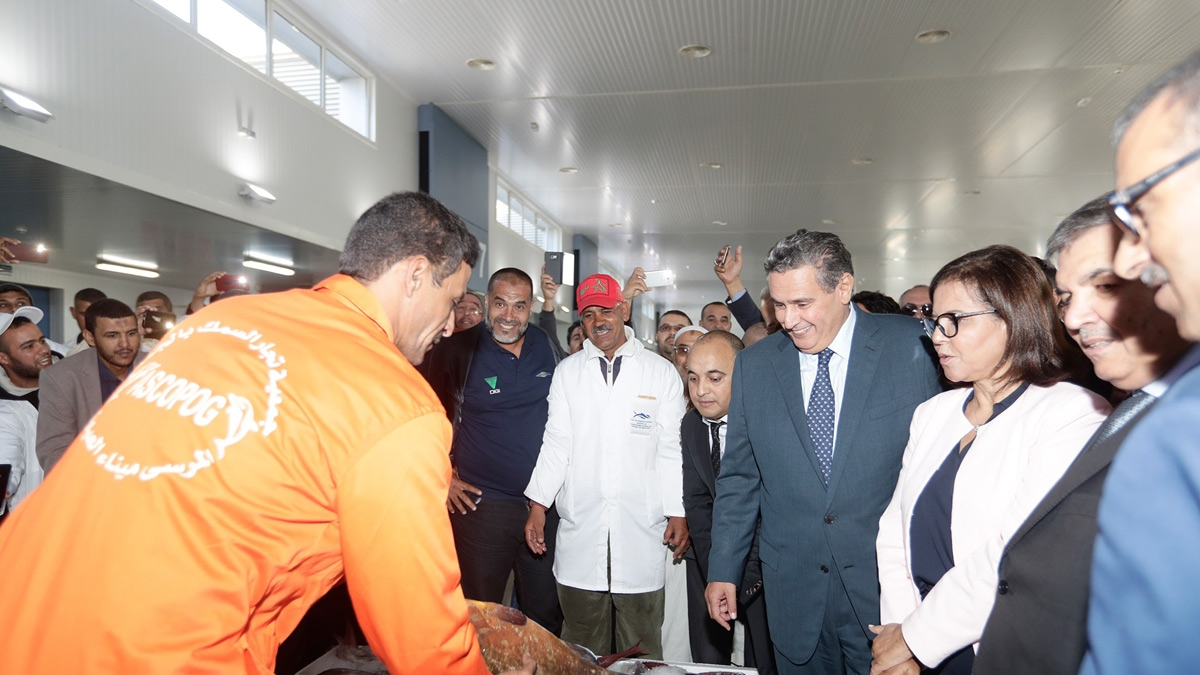 by Fayçal Ismaili 10/15/2019 at 23h17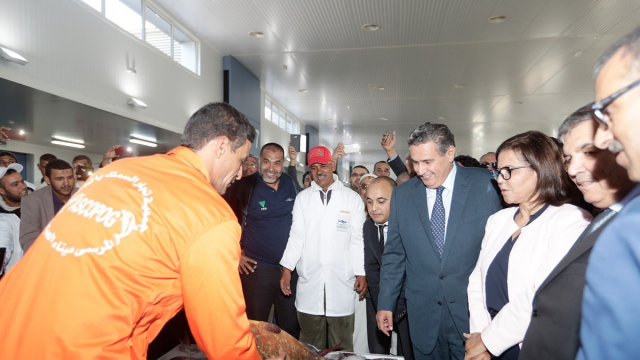 Aziz Akhannouch inaugurated a new wholesale fish market in Inezgane.
© Copyright: DR
Kiosque360. Built on an area of ​​2.5 ha, this new seafood marketing infrastructure aims to improve product quality and value.
The new fish wholesale market was held on Tuesday with a rapture in Inezgane during a ceremony led by Aziz Akhannouch and whose settlement requires a total investment of 57 million dirhams (MDH). This is what our daily announced Morocco today in the October 16 issue.
The latter comes within the framework of achieving the national development strategy objectives of the "Halieutis" fisheries sector in the region. This structure was carried out within the framework of a partnership agreement between the National Fisheries Office (ONP) and the Inezgane city government signed in January 2014. Built on an area of ​​2.5 ha, it has several facilities, including cold rooms, veterinary laboratories, cafeterias and various technical and social places. It is also equipped with a video surveillance system that will, in the long run, treat thousands of tons of fish per year.
This new seafood marketing infrastructure focuses on improving quality, increasing product value, smooth and transparent commercial transactions, and developing fishing activities in the region. Indeed, this project focuses on developing the consumption of national fish products by enabling citizens to take better advantage of the country's maritime wealth in the best conditions in terms of price, quality, availability and safety.
The operationalization of this new infrastructure can contribute to wholesale fish trade organizations and to ensure regular supply in the Souss-Massa region, while bringing fish closer to the local population and this, according to the highest hygiene and sanitation standards.
By Fayçal Ismaili