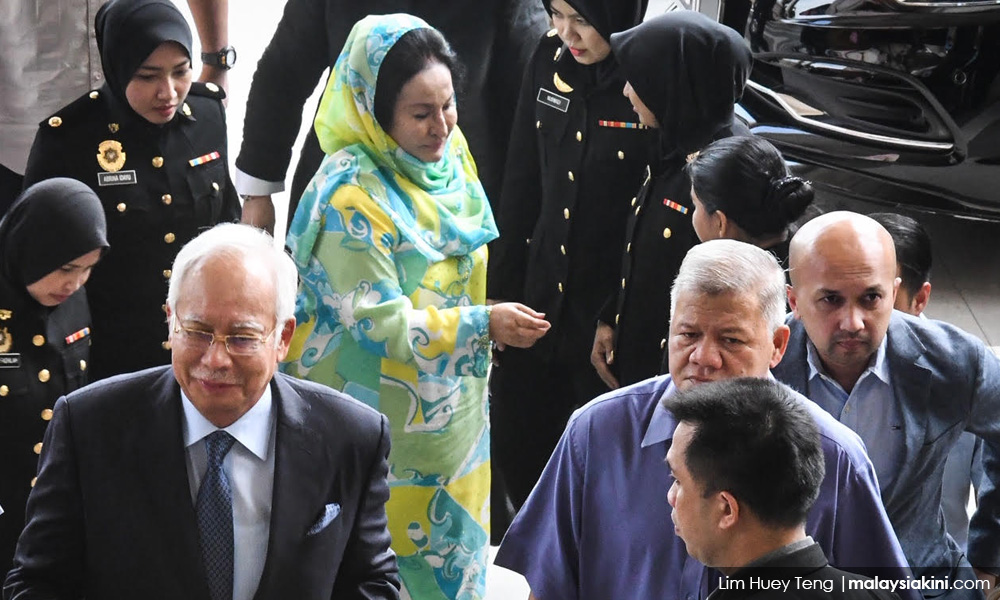 The Kuala Lumpur Session Court will witness former wife of Prime Minister Najib Abdul Razak, Rosmah Mansor and former federal minister Tengku Adnan Tengku Mansor being sued this afternoon.
Rosmah and Tengku Adnan, also known as Ku Nan, will be accused of corruption before the Session assesses Azman Ahmad.
Meanwhile, Rosmah's aide, Rizal Mansor, will also be prosecuted in a separate court before judge Azural Alwi, while developer Tan Eng Boon will face charges before judge Rozina Ayob.
Tengku Adnan will be represented by attorney Tan Hock Chuan and SS Ruban. Rosmah will be represented by K Kumaraendran and Geethan Ram Vincent.
Malaysiakini reports from the Kuala Lumpur court complex live.
2.37pm: In the first indictment, Rosmah was accused of receiving RM187.5 million between March and April 2016.
The amount is 15 percent of the contract from Saidi Abang Samsudin, managing director of Jepak Holdings Sdn Bhd.
It was allegedly intended to help the company secure direct tenders from the Ministry of Education relating to solar panel projects for 369 rural schools in Sarawak worth RM1.25 billion.
In the second indictment, Rosmah was accused of receiving RM1.5 million from Saidi on September 7, 2017, to help Jepak Holdings secure a solar panel project.
Both charges are violations based on paragraph 16 (a) (A) of the MACC Act and can be punished based on section 24 (1) of the same Act.
Rosmah pleaded not guilty.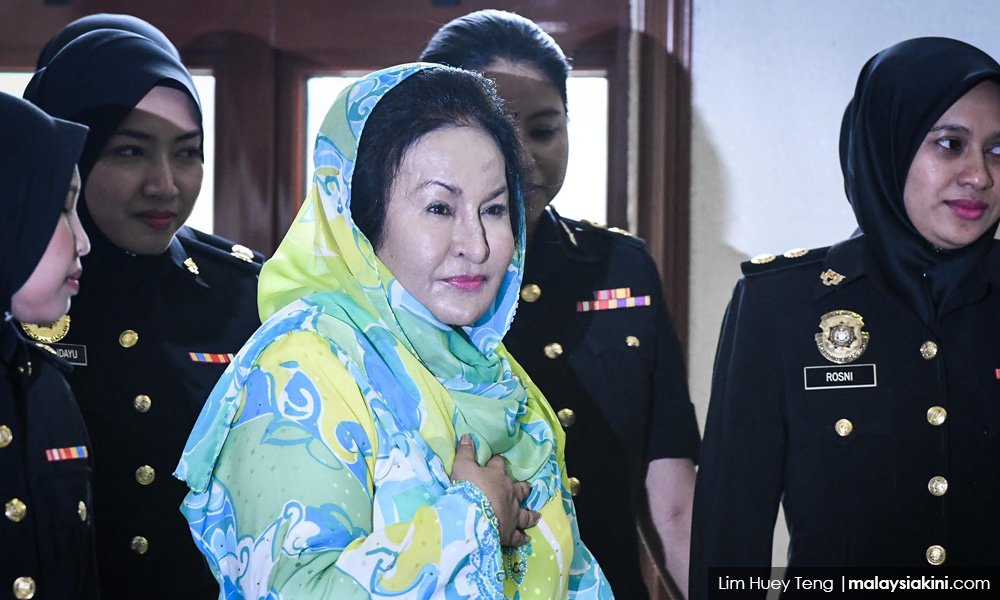 2.35pm: Rosmah entered the dock with Court Judge Session Azman Ahmad leading. DPP Umar Saifuddin introduced the parties.
2.30pm: Putra Najib and Rosmah, Norashman, were also in the palace and sat in the second row of the public gallery.
14:15: Secretary General Umno Annuar Musa, former minister Shahidan Kassim, MP Umno Reezal Merican and Hamzah Zainuddin were also in court to give their support.
On Monday, Shahidan, who was Umno Arau MP, had sued the court for allegedly persecuting a 15-year-old girl.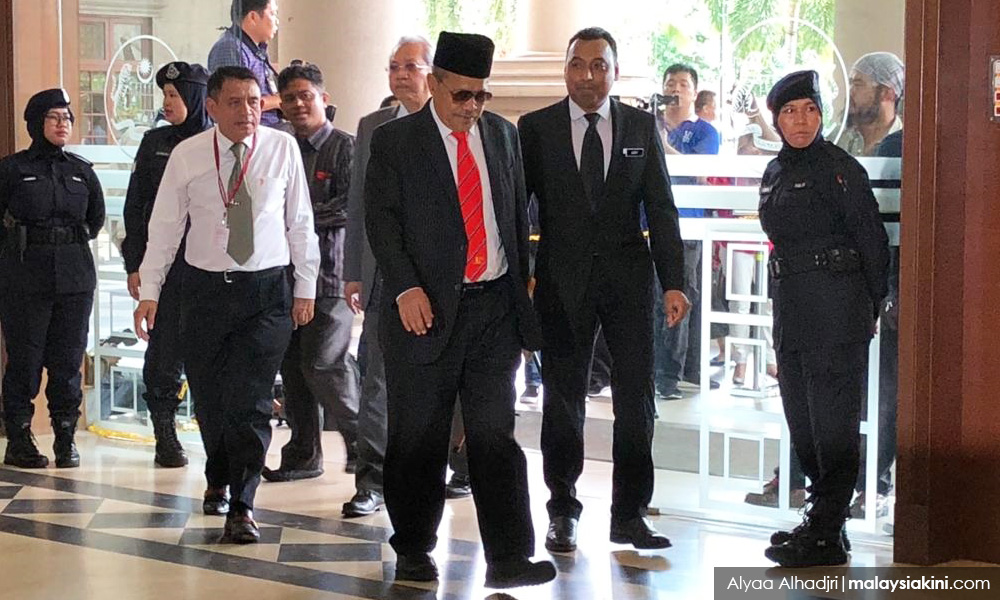 2.11pm: As soon as Najib and Rosmah arrived, Rizal appeared in court with a black Batik shirt and sports sunglasses.
2.10pm: The prosecution team, led by Gopal Sri Ram, related the Tengku Adnan case in court. Escorted by MACC officers, Tengku Adnan was taken to court.
Tengku Adnan's wife and other family members were also present.
The supporters were given seats in the second row of the public gallery.
2.05pm: Accompanied by her husband, Rosmah arrived in blue and yellow clothes baju kurung. Najib smiled at media personnel as the couple headed to court.
1.55pm: Tengku Adan, who was former secretary general of Umno, arrived wearing a blue batik shirt.