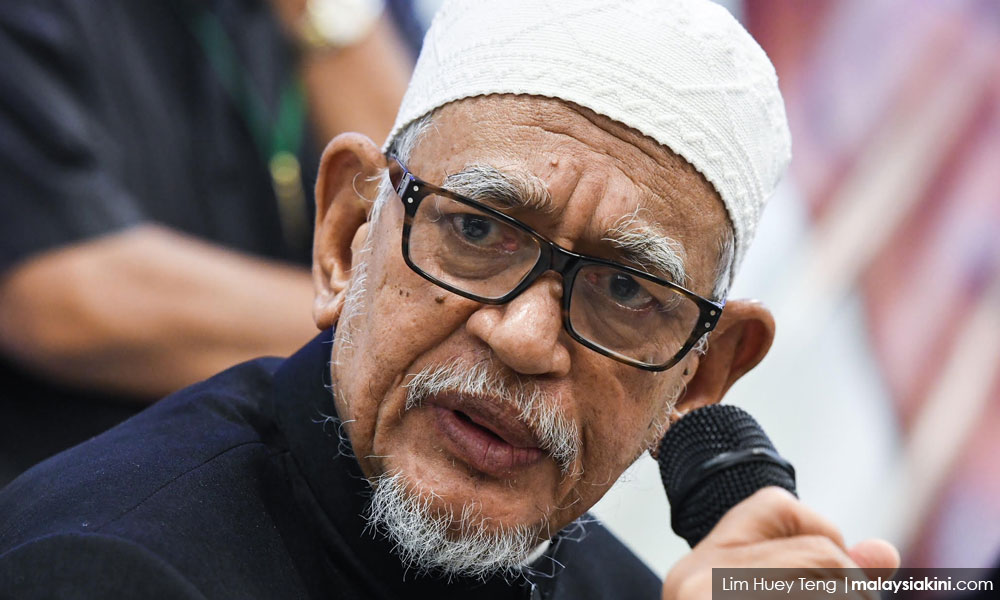 PAS President Abdul Hadi Awang said that all Muslims must oppose the ratification of the International Convention on the Elimination of Racial Discrimination (Icerd).
He said this was because the ratification of Icerd would place Islam at "the same level" as other religions and criticize Muslims who seem to support the convention.
"Unfortunately there are Muslims who do not understand or pretend not to understand … they want to fight for equality by making Islam the same as other religions.
"We must oppose (Icerd) because it is obligatory for Muslims to say that Islam is true. We can give rights to other religions but to say that other religions are the same as Islam cannot be accepted.
"This is a line that we can't pass," he said when a lecture in Kuala Terengganu last night, as reported by New Straits Times today.
Icerd, he said, would be truly unfair to the country, because Muslim bumiputera lagged behind.
Using the example of a parent with a different number of children, he said someone cannot give all parents the same thing in an effort to be fair.
"The Muslim bumiputera lagged behind. The invaders (Britain) gave us poor learning facilities while non-Muslims were placed in cities to control trade, industry, ports and more.
"To remove (our privileges) in our weak country in the name of equality is not true," he said.
The government's latest proposal to ratify Icerd became very controversial because critics feared it would lead to the abolition of special rights for Malays.
PAS, along with Umno, has announced they will hold a joint protest against the Icerd ratification in Kuala Lumpur on December 8.