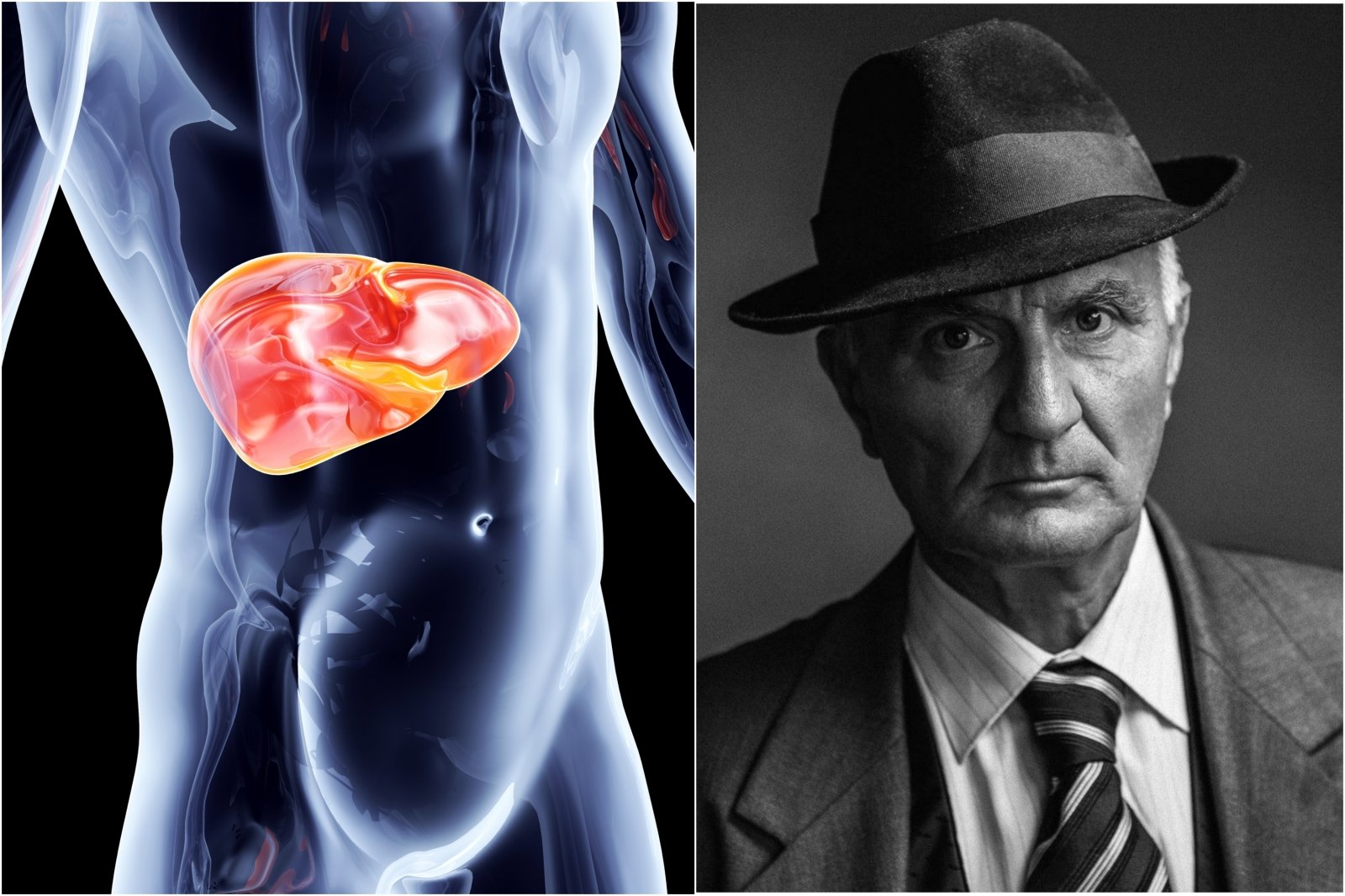 Diagnosed with stage four cancer
12 years ago, Stas Laniauskas, 61, was diagnosed with stage 4 liver cancer. Only when he felt weaker and began to swell, did he worry and contact the family doctor. Although specialists don't pay attention to the problem, the man asks for more detailed research. After seeing the results, the doctor delayed for a long time, performed a biopsy, and after a few weeks, the results showed stage four liver cancer.
"The heart is affected by hepatitis B. I didn't feel the symptoms until I started to see the eyes, but I got up and continued. It seemed to me that there was too much air in the lungs, their feelings would explode, but I never thought something wrong with the heart until the only way out – transplant, "said Laniauskas.
According to the man, he could potentially be infected with the hepatitis B virus even in Soviet times, when there were no disposable syringes and they were allowed to take drugs with them. Not all nurses can sterilize the device properly, and the hepatitis B virus in boiling water does not die.
"Until the research I didn't know I was a carrier of the hepatitis B virus. And it was terrible to talk about it for a while, a disease that immediately labeled it – alcohol," said the man.
There were two unsuccessful surgeries for S. Laniauskas, the third for liver transplantation, after which it had been twelve years.
"After surgery, it's difficult to adapt to the new rhythm of life. It is necessary to wear a medical mask outside the room, take medication that suppresses the immune system, so that lifelong immunity is like a child, "said the man.
Surgery can be avoided
According to Professor Santara Clinic, Kęstutis Strupa, abdominal surgeon, patients usually do not know about this disease, and those who know do not go to the doctor. There is no receptor for pain in the liver, the organ does not hurt until the disease develops and its derivatives reach the top of the liver. However, alcohol is not the only cause of liver disease.
"There is a significant increase in the incidence of liver fever – steatohepatitis – in the world. If you eat lots of fast, sweet and fatty foods, a few vegetables and fruits, the liver is left with these products and they cannot sort, so fat accumulates. Such diseases can be suffered by slim and young teens, "said the surgeon.
Fatigue causes further scarring and eventually cirrhosis can develop. A broken heart does not function, it can be said that the body is poisonous.
If you notice that your eyes and skin are yellowish, your stomach is distended, small skin nodules form, which may indicate liver problems. However, if you feel pain under the right rib cage, that is not necessarily a bad diagnosis. Sometimes it may hurt because it's full, physical activity, but you should go to a doctor to check liver enzymes.
The liver is one of the few human organs that can regenerate.
"With the help of nutrition programs and physical activity, the liver can recover tremendously, and can be cured without more serious intervention. Transplantation is used when treatment is not effective, "said Strup.
– Period & # 39; trial & # 39; 6 months applied before liver transplant. We have a situation where a man who needs a liver transplant has been dieting for 6 months, watching. After the "trial" period, surgery is no longer needed, the liver recovers. "
See the complete Health Recipe:
It is strictly forbidden to use information published by DELFI on other websites, on the media or elsewhere, or to distribute our material in any form without consent, and if approval is accepted, it is necessary to determine DELFI as the source.