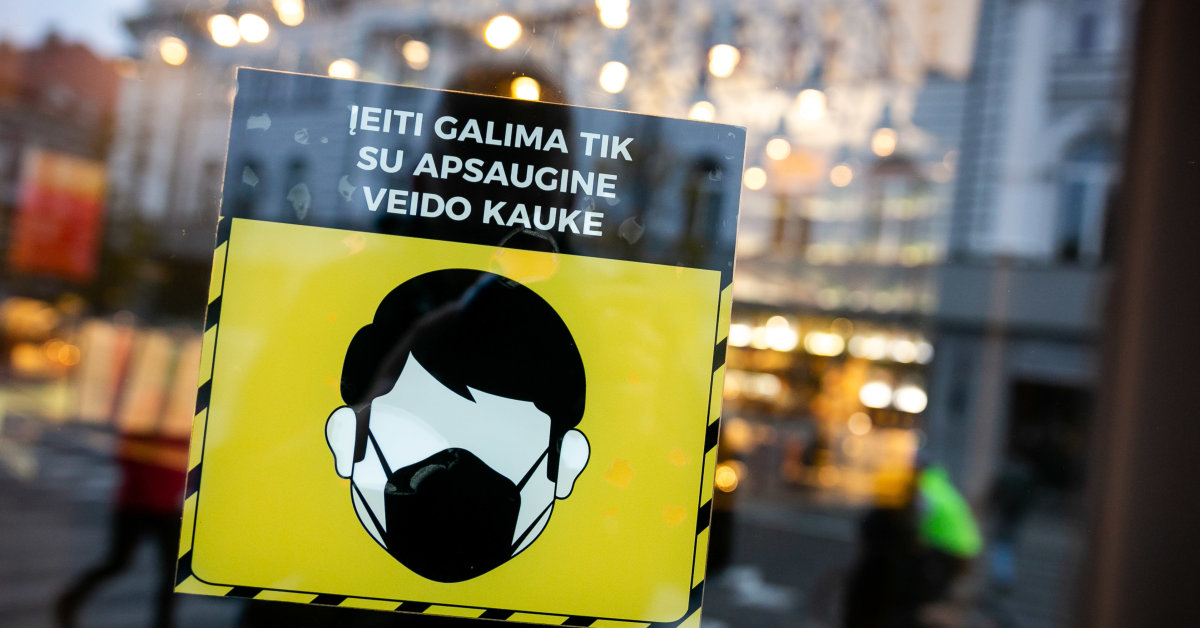 "It was just our concern at the time. There were many new cases in a day and possibly many more. The impact of quarantine is insufficient or there is too little time to assess the impact. Data analysts and epidemiologists will comment on this data in detail over the coming week and recommend the most appropriate solution – tighten the quarantine or wait for its effect.
Let us not forget that, unlike in spring, when the air warms up and humidity increases every day after the introduction of the quarantine, the opposite process now occurs: the indoor air dries up and the air outside the windows freezes. However, if we accept that the growth in cases will continue, there will be no vaccine for a few more months and the restrictions will not work as planned, and we will have to survive this situation.
The greatest emphasis right now is on health care. The COVID-19 pandemic is thinning medical ratings, reducing scheduled services and losing beds for COVID-19 patients. Each of us today needs to rely on our common sense and help as many people around us as possible survive the pandemic. In most cases I will repeat it, but I have little choice, "said the professor.
In his account, V. Kasiulevičius also commented on the risk of coronavirus infection and how to act in the event of disease.
1. The smaller the amount of virus that enters your body, the easier it will be for you to survive a pandemic. Therefore keep a distance of 2 meters and wear a mask indoors and in places where many people are useful. Medical masks and FFP2 respirators are a better choice than household masks and scarves.
2. The World Health Organization's (WHO) "testing, identification, tracing and isolation" strategy works. A recent meta-analysis shows that an average of 17 percent of asymptomatic COVID-19 patients are infected, with the most people infected with the disease within the first 5 days. After 9 days of illness, COVID-19 has not infected anything. As a result, the more we clarify, the more we isolate for ten days, the better we will handle the pandemic.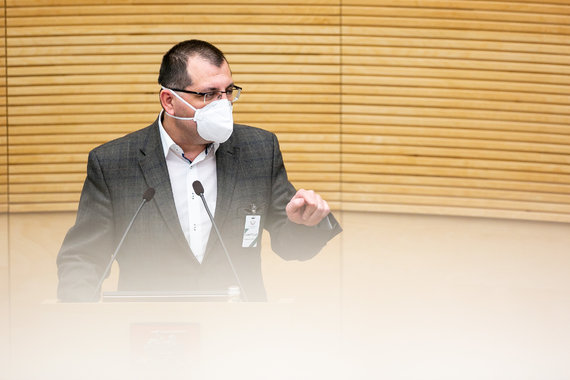 Photo by Sigismund Gedvila / 15 minutes / Vytautas Kasiulevičius
3. People living with sick people are not necessarily infected if they isolate patients in separate rooms, constantly vacate rooms, disinfect toilets and showers, and eat from different dishes, and communicate with patients using medical masks or FFP2 respirators.
4. Pulse oximeters are not popular in Lithuania, but they are a very simple way to monitor your condition. All you have to do is put this little device on your finger and you can already see how much oxygen your blood is saturating. This is great for the condition of your lungs. If your oxygen saturation drops below 92 percent, you need extra oxygen. You can get that kind of oxygen in the hospital. No doctor walking and listening to your lungs will help you better than assessing your condition with a pulse oximeter.
5. If you fall ill, continue to treat your chronic disease with the medications prescribed by your doctor. If you go to a hospital, take these medications and take them until your treatment is handled by a qualified professional. Medicines that lower blood pressure, control glucose, and thin the blood are essential. They need to be continued because COVID-19 attacks the weakest part of humans.
6. If you are admitted to the hospital, follow the instructions of the medical staff and take the treatment that was prescribed to you. No experimental treatment is given by anyone without your knowledge. If your condition doesn't improve, you may actually be offered treatment that isn't universally approved yet. But in that case, you will receive a proposal in writing and you can either approve it or not, carefully considering possible alternatives.
7. If you fall ill, immediately separate yourself from older family members and those with high blood pressure, diabetes, or other serious chronic illnesses.
"Humanity is not omnipotent, but it can survive if it is guided by a cold mind rather than emotion and even more so anger. When emotion and darkness prevail, humankind usually survives too, but to a lesser extent. The difference between the first and second survivors is at the heart of our never ending discussion, "said V. Kasiulevičius.