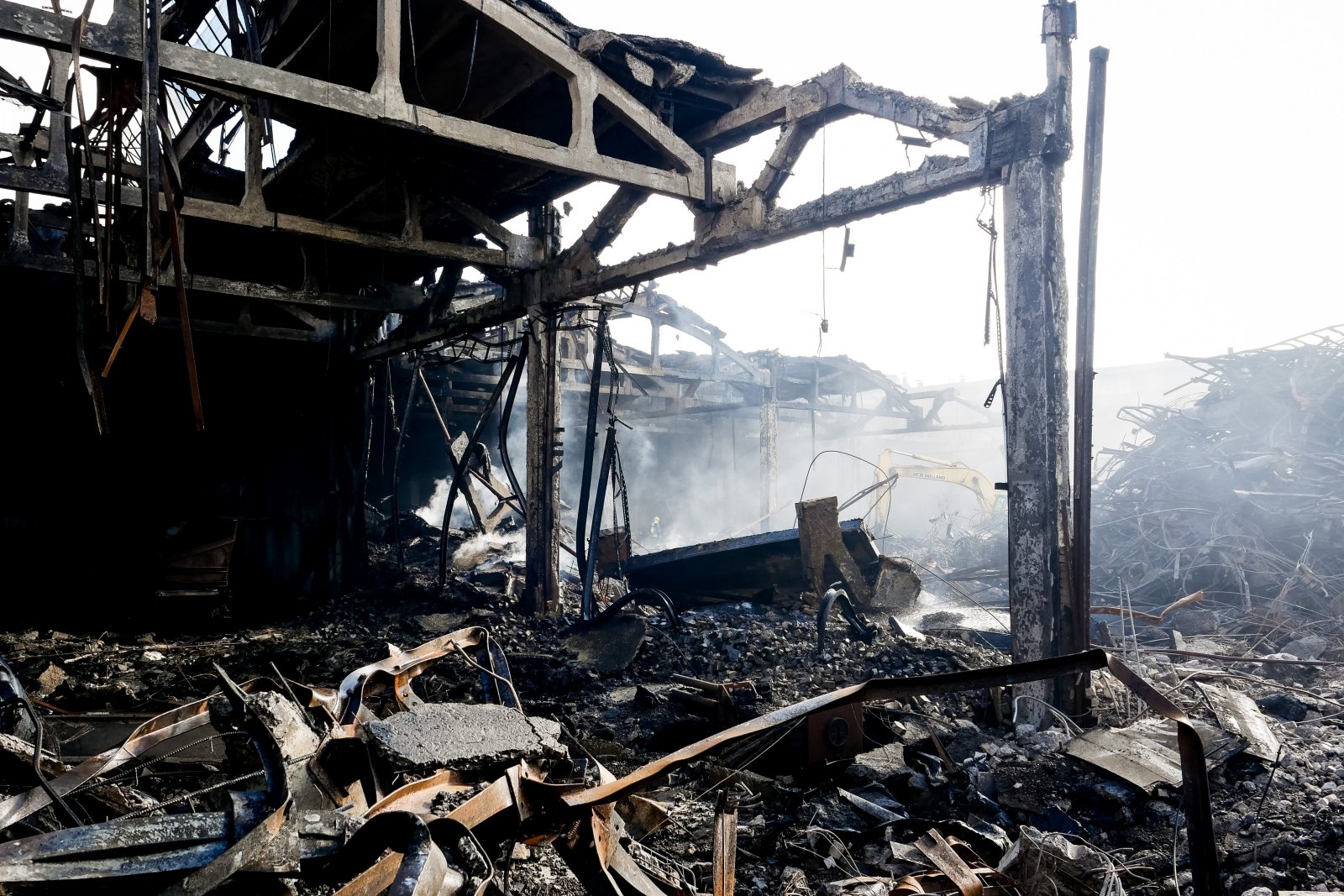 "Our people are slowly falling down. 4 firefighters are sick. Some of them only have physical fractures, fatigue, and lack of potassium and magnesium. For others, pneumonia. Men I don't know how to help or comfort you. Just know "You are our light and our future. Even my four-year-old son no longer wants to be a police officer. He wants to be a firefighter," the mayor wrote.
According to him, firefighters are still working at full capacity even though the situation is improving quickly.
"I'll say about fire – men work in black. Extraordinary effort. And they already want a home. Really. It is true that today in our yard is a small celebration – a tractor driver from Alytus meets the singer Prušaitis in the fire. I think I'll remember for life. We sang from the hole, donated canned food and dried warrior doses. You can imagine, everything is dirty, black like incense, with only sparkling teeth. Blue, you know, kindness returns with a lot. Be healthy for you again and we must have good knowledge as soon as possible! "- writes N. Writing.
According to the Environmental Protection Agency, on Tuesday nights and Wednesday mornings, PM 10 concentrations in PM 10 range from 22 to 91 micrograms per cubic meter, while PM2.5 is 20 to 65 micrograms per cubic meter.
The limit value for PM10 is 50 micrograms per cubic meter and PM2.5 is 20 micrograms per cubic meter.
It was stated that, while instant pollution was recorded, the daily average did not exceed the limit value, nor did it exceed the concentration of other pollutants.
According to the Environmental Protection Agency, pollution is momentarily recorded at the air quality measuring station in Alytus, but the daily average does not exceed the limit value.
"In other research locations, fluctuations in particle concentration are the same as those found in Miklusėnai, with a 24-hour moving average of PM10 concentration not exceeding the daily limit value. No significant increases in other measurable pollutants have been recorded, "the agency's website said.
A fire at a tire recycling plant in Alytus broke out last Wednesday night.
The fire was localized on Friday, but firefighters continued to work at the scene because the tires at the fire station were still burning. Wind pollutant clouds are harmful to human health and the environment.
Extreme situations are expressed in the city of Alytus and the Alytus district.
Many toxic substances are released
Professor Richard Makushka told DELFI this week what material was released when the tire caught fire. According to him, many toxic substances are released.
"Burning tires is one of the most dangerous compared to other materials. For example, compared to plastic, which also releases toxic substances when burned, tires burn more of these toxic substances – not only elastomer, but also soot, which is a filler, burns. Volatile substances such as sulfur oxide are formed. Because sulfur is present, of course nitrogen oxides are formed. Soot burns, which are like fillers. There are different lightweight hydrocarbons, especially cyclic ones. Collagen is released, which is a carcinogen. And, of course, polyhydric hydrocarbons are even more dangerous, "Makushka said.
Asked to whom and what diseases caused by toxic substances released, the professor said that among the substances excreted – and carcinogenic.
"I might have a harder time talking about the disease it causes, but in general, volatiles have an instant effect, namely lacrimation, inflammation, irritation of the skin, and it's not good for the respiratory tract. And carcinogenic substances like benzene or benzopyrenes can have an effect "These are mutants and carcinogenic cells and so on. Of course, this only means an increased risk for people who are sensitive to these effects. But the risk is very high," the professor assured.
It is strictly forbidden to use information posted by DELFI on other websites, media or elsewhere or to distribute our material in any form without consent, and if approval is obtained, it is necessary to refer to DELFI as a source.