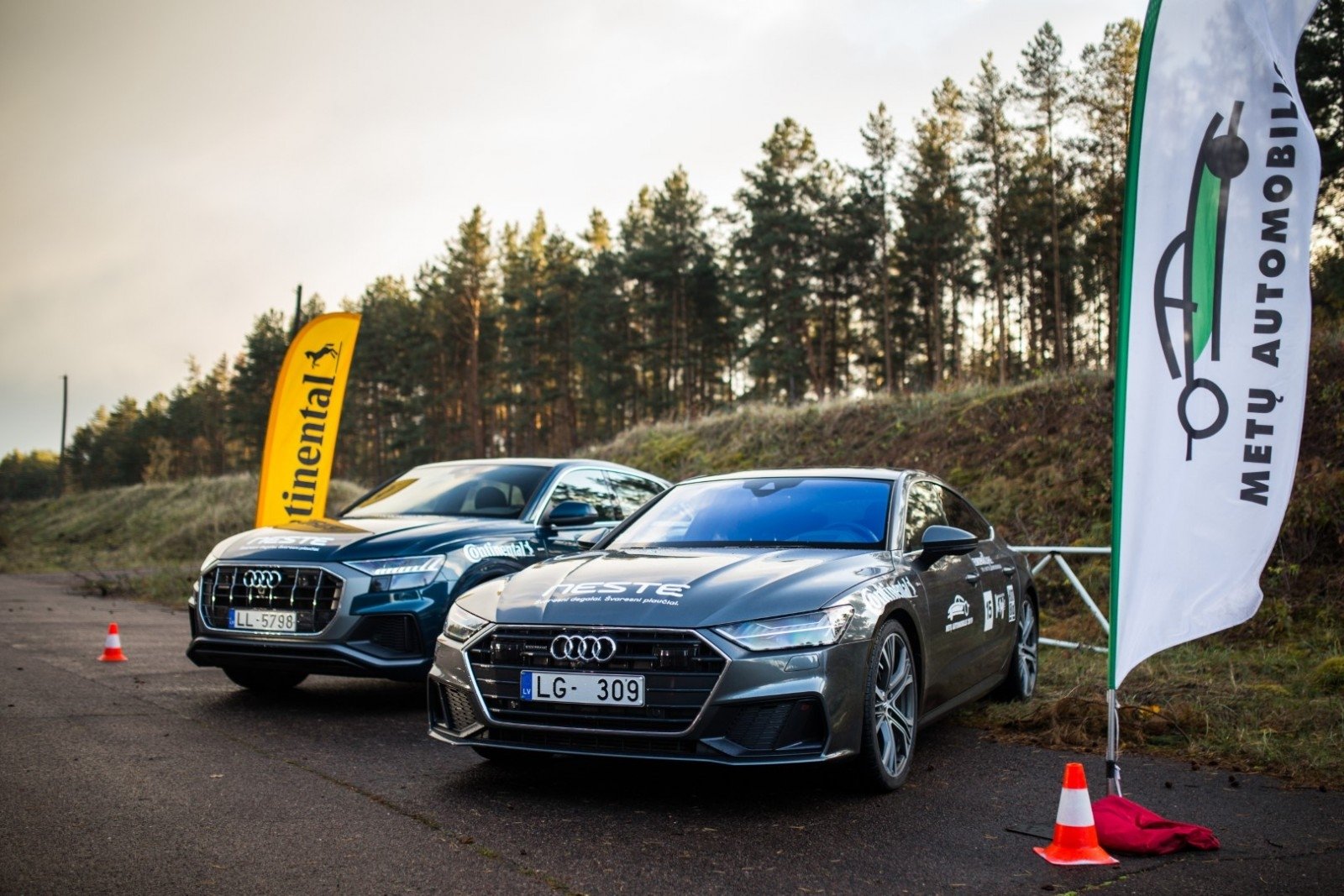 To verify the speed of data provided by manufacturers, members of the commission have taken the fastest participants to the "Nemunas ring" Kachergin for the first year and their abilities are measured by specialists from Vilnius Gediminas Technical University (VGTU) and their appropriate equipment, published in media reports.
The accelerometer sensor is used
"We measure acceleration up to 100 km / h. For its duration, special devices have been used, performance based on measurement of operating acceleration. Comparative values ​​needed, run-time and path are immediately reduced from measured acceleration characteristics," – VGTU lecturer described Dr. . Vidas Žuraulis.
He stressed that the measurement method itself and data conversion did not produce material errors, but it was important for the device to be properly installed in the vehicle before measurement.
Parts of the "Nemunas Circle" straight line are selected for the acceleration test. The wind during the test was weak, the road surface was even, but for maximum accuracy, the car ran in two directions, and the final result was the average of all tests. The car also has winter tires with the same Continental model. However, because the asphalt surface is wet, it can be assumed that the results in reality will be worse than those presented in the manufacturer's documentation.
As the actual test shows, this is not the case. The results of most cars meet the manufacturers indicated, and some are even faster.
Electromobile – in another dimension
All cars were tested by one person – Linas Butkus, Member of the Commission for the Year of Lithuanian Cars 2019.
"We came to the conclusion that almost all the fastest cars are city off-road vehicles. All four-wheel drive, all but one have a diesel engine. Even four top-of-the-range models have the same diesel engine, analog gearbox and four transmission -heel drives. But the fifth electric car, is very different. Electricity is another dimension, they accelerate faster, "- L. Butkus summarized.
The only one available for the Jaguar I-Pace is a 400 hp powertrain and 700 Nm, up to 100 km / h off-road. shot in 4.8 seconds After checking in real conditions, the number received did not disappoint – 4.86 seconds.
2-5 seats share the same Volkswagen Group model with the same 3 liter capacity, 286-hp 6-cylinder diesel engine and 600-620 Nm engine model: Audi A6, Audi A7, Audi Q8 and Volkswagen Touareg. .
The Audi A6 has an acceleration time of up to 100 km / hr. – 5.5 seconds, and during the L. Butk test managed to catch 5.43 seconds. – The second is the German sedan. The Audi A7 remains third with 5.74 seconds. (Manufacturer time is 5.7 seconds), fourth – Volkswagen Touareg (realistic results – 5.83 seconds, manufacturer data – 6.1 seconds), and fifth – Audi Q8. Acceleration to 100 km / h. lasted 6.49 seconds, while Audi said that the range must last 6.3 seconds.
Other German diesel cars, the BMW X5, cannot be tested. This shows an acceleration time of up to 100 km / hr. is 5.2 seconds, so this model looks like a real competitor to take second place.
"Automatic acceleration of up to 100 km / h is a strange dimension, but all manufacturers show it. Cars usually need to be accelerated from 0 to 50 km / h, from 50 to 80 or from 70 to 120, which is much more frequent and closer to the situation everyday, but manufacturers don't always provide it and 0-100 is the easiest way to compare one car with another ", said L. Butkus.
Each car is tested under the same conditions – by turning off climate control, audio equipment and other energy-saving systems. All sports are in Sport mode, and Traction control is partially disabled.
It is strictly forbidden to use information published by DELFI on other websites, on the media or elsewhere or to distribute our material in several forms without consent, and if approval is obtained, it is necessary to show DELFI as a source.