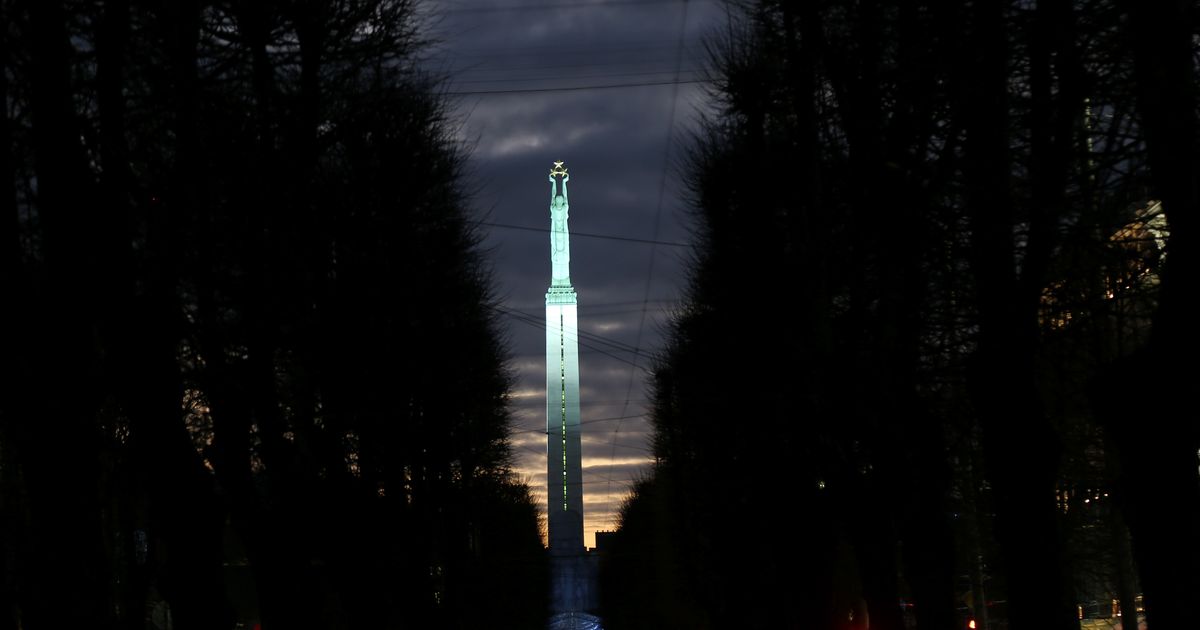 The President noted that today our homeland is an independent country and each of us has freedom. Regardless of war and work, we have become the most difficult and have defended ourselves the most expensive, said the politician.
Voithonis turned to the question of what he saw as the ideal Latvian future. He stressed that the basis of a country depends on ourselves:
"This is a symbolic moment to see Latvia ideal. The type of Latvia that we will make every day is and will always be in our own strength."
The president reminded Raine's words that it would not be desirable to have democracy in our country, not wanting our country. These words are true now, Vonjonis stressed. "Only a democratic country guarantees equal rights to law and security for all of us, and everyone must be a member of their country," the politician explained.
"In the future, I see people who speak Latvian proudly and whose culture is extraordinary for the whole world. Countries that always support the weakest and most inspire everyone to achieve their goals," said the president.
"In the twelfth century Latvia, I saw the Latvian plurality: where the strongest generation from generation to generation inherited the love of the homeland, the care of the land and their people, and closest to them, the country where every child grew in love, a country where new knowledge and creativity are celebrated, a country that supports everyone's ability to realize their dreams. "
"For a hundred years of anger and adulthood, we are an adult nation, we have become responsible for our country and an inseparable place in Europe. We also take part in our destiny on our planet," continued the president, "I see Latvia , where knowledge is followed by new discoveries, growth and prosperity. Everyone can enjoy the results of his work, and everyone can say – we are rich. "
Vējonis stressed that today I see Latvia as an adult, so he sees proud land and people who give the world, do not pray and take. "I see prospective people who will give their grandchildren Latvia more solid than before."
"Let's celebrate the centenary of our country with real joy for our success and safe trust in the future," the president urged.
"We are all Latvians," Vējonis concluded, "for faith and love for the country and our freedom inspired us for our great work for Latvia!"
Source link