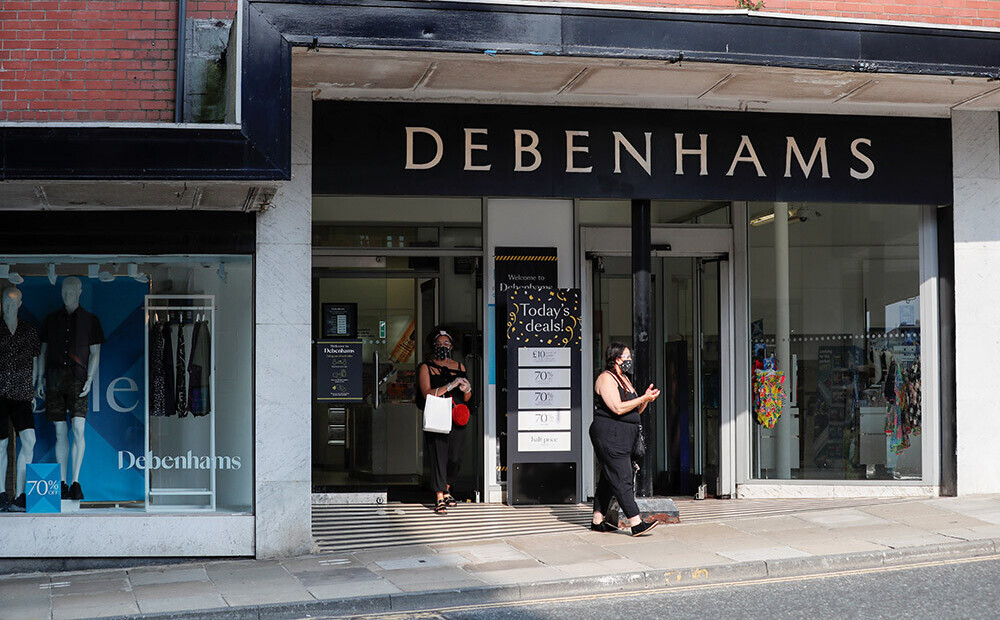 British supermarket chain Debenhams announced on Tuesday that it had started a liquidation process as potential buyers of the company had abandoned the idea.
Founded in 1813 and employing around 12,000 people, Debenhams was forced to appoint a bankruptcy administrator in early April because of the crisis caused by the coronavirus pandemic.
The company said on Tuesday that the liquidation process had begun after British sportswear company JD Sports suspended negotiations over the acquisition of a supermarket chain.
Debenhams reports that its 124 stores in the UK will continue to sell shares.
The bankruptcy administrator will continue to accept bids for the purchase of all or part of the company.
News of Debenhams' liquidation comes shortly after British clothing retailer Arcadia, which has been hit by the coronavirus pandemic crisis and stiff competition from internet retailers, filed for bankruptcy on Monday.
Others are reading

According to statistics, many people in Latvia are infected with Covid-19, but only a few have recovered. Why is it?


"It was going quite hard," said Jennifer Rumpane of her experience in an Italian prison


As of Monday, 612 new cases of Covid-19 in Latvia; four were killed

Add a comment