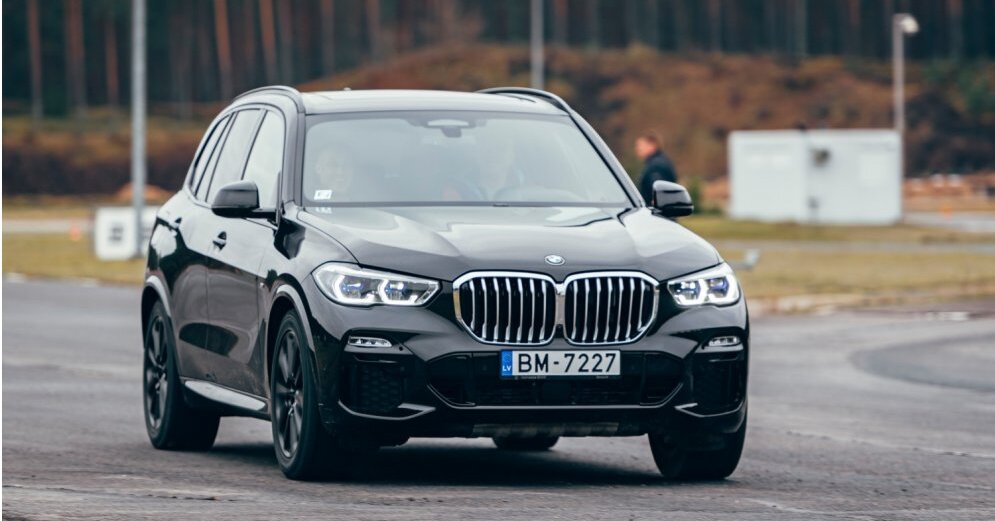 The new fourth-generation BMW X5 (G05 – Factory Index) brings out the distinctive character of the BMW X – advanced technology and innovation that utilizes elegance and luxury, while its upgraded salon offers new solutions, informing Inchcape Motors Latvia BMW Ivars Norvelis, Group Head.
Just a little more than a month ago, the new BMW X5 was presented at the Paris International Auto Show, and now a new model has arrived in Latvia and will go on sale on November 24.
This year, BMW has presented several family models "X" which mark a general trend, which is a significant turning point in the production of BMW cars. "These models reveal BMW's vision for modern cars – elegant both from the outside and in the cabin, equipped with advanced technology for safety and functionality, comfortable for drivers and passengers," Norvelis explained.
Last year, the BMW X5 (F15) was the leader of the "premium" SUV category in Europe after the number of cars sold. The latest masterpieces by Bavarian carmakers have convincingly appealed to the world car market.
"For the media and current stakeholders, 333 sports complexes are an exclusive opportunity for the first person to enjoy the power of a new powertrain – on tracks, off-road conditions and safe driving polygons," said Norvelis. Besides the new BMW X5, X2 and X4, and the M5 600-horsepower sedan, it is also available on the track.
It is important that the latest generation models are equipped with the new BMW "7.0" management system, making automatic functions easier and more intuitive. This can be done with a touch screen and movement, and a special emphasis on voice control.
The BMW X5 also has a new shape: 3.6 cm longer, 6.6 cm wider and 1.9 cm higher. Likewise, X-family newcomers will offer a very good driving experience. Standard kits include xDrive four-wheel drive, electrically adjustable seats, LED lights and BMW Live Cockpit Professional.
In order for the weather not to be an obstacle to enjoying the trip, the enhanced package includes an xOffroad package with four driving modes – xSand, xGravel, xRock, xSnow.
Panasonic Sun Lounge Sky Lounge, an Ambient Air package that can adjust one of four flavors, the Diamond Surround Sound Bowers & Wilkins system and other accents are also available for the nuances of the interior and interior of the car.
New cars strengthen brand-specific functionality, especially on longer trips. The capacity of the new model's luggage compartment is 645 liters, which can be expanded to 1,860 liters by folding the rear seat back. To facilitate loading and unloading, the top and bottom of the luggage compartment door can be opened and closed completely electronically. Combined with "Comfort" access, only foot movements behind the rear bumper are needed.
On the other hand, a more luxurious family will appreciate the fact that the BMW X5 can be equipped with a third-row seat at an additional cost, thus gaining seven seats.
Source link