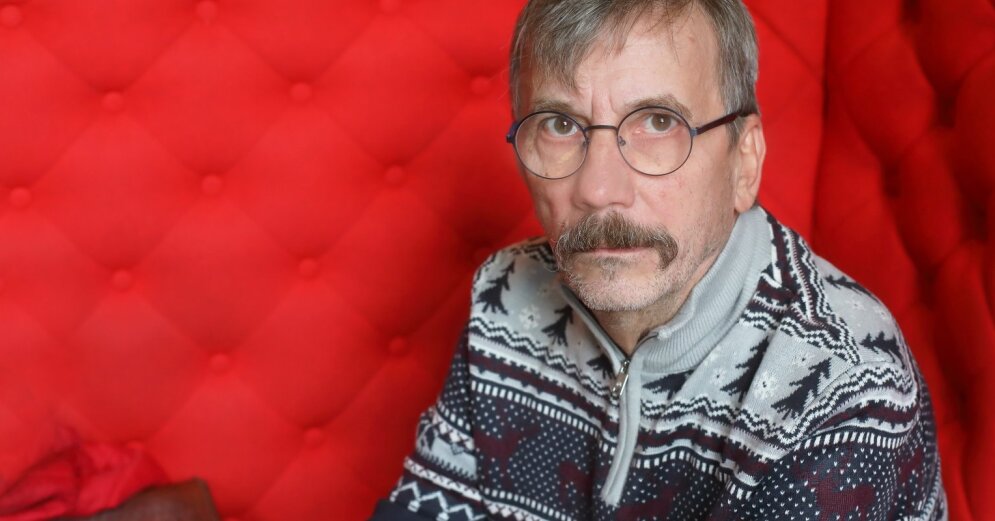 This is also the main reason why HIV stigma has not diminished much since the early 1990s, with a large part of the population unaware that anyone can be infected and believing that it is just a disease of marginalized individuals. This is also proven by the results of AGIHA's work in 2019 learn "HIV. Myths and Facts", revealed that the majority of the population considered their chances of being infected very low (33%) or somewhat low (40.7%).
According to the data, 51.7% of survey participants had sufficient knowledge of HIV infection, of whom the most knowledgeable – 69.8% – lived in Riga, while the least – in rural and regional areas (26.6%). According to the Veiķenieks, these areas tend to stand out with strong stigma and prejudice – not only in society, but also among social workers and medical practitioners.
"The stigma is indeed enormous, as our survey shows ("Stigma index of people living with HIV 2.0"). To the question "Have you had any negative experiences disclosing your HIV status?" 60% of respondents answered agree, "he said.
The most common stereotype about HIV infection is injecting drug users, men who have sex with men (not only homosexual men, but also, for example, prisoners who have sex with same-sex simply because it is not possible otherwise at that time. ), as well as sex workers of both sexes.
However, statistics show that of all HIV-positive people in Latvia, 15% are injection drug users, but only 6% of men have sex with men. Most of the patients had an unknown source of infection (didn't want to reveal where and how they were infected), some – bisexual men, but the stable majority – about 45% – were heterosexual contacts.
Cases where the source of transmission is unknown are clear examples of the aforementioned stigma – prejudice and shame that is so great that even a person cannot treat the possible source of transmission. Veiķenieks says that the various apparently socially recognized ways in which a person can become infected are often found – in dentists, manicures or tattoo parlors.
However, it is possible to become infected with HIV in only three ways – through blood (requires a visible amount of blood), through sexual contact with sexual fluids (sperm, vaginal secretions), and through vertical transmission, when the mother passes the infection on to her child. In addition, so far no cases have been detected in Latvia where HIV is transmitted through blood transfusions.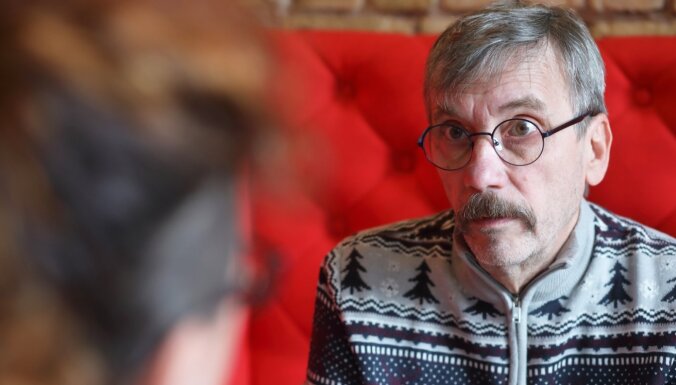 As for other problems in infection control, he called "patient history" that disappeared from the viewpoint of medical practitioners, because due to state budget constraints, only people with certain levels of CD4 cells (immune cells) were treated until October 1, 2018, not all. Acquired HIV: "We are very slow towards comprehensive treatment, so at the moment some patients are out of reach for various reasons. These are people who, for example, were infected in 2015 and received no treatment, but because they have no complaints about feeling unwell. , see a doctor. But the symptoms may not appear for up to 10 years, and this person continues to harm himself and others. "
There is also an adoption problem. On the one hand there are HIV-positive babies whose mothers often refuse, but who do not want to adopt further because of the stigma, and on the other hand, there are HIV-positive people who are rejected for adoption because they are infected. Allowing HIV-positive people to adopt HIV-positive babies benefits everyone.
However, very significant positive changes have also been made to improve the daily lives of HIV patients. In 2020, AGIHAS in collaboration with the Latvian Medical Association conducted a series of 10 lectures "HIV patients in the practice of family doctors in Latvia", attracting RSU lecturers as lecturers – doctors of Andu Ķīvīti-Urtāni Hospital, RSU assoc. prof. and Guntis Stūris, head of the LIC 6 department, and Jevgēņijs Bondins, lecturer, family doctor and pediatrician at the University of Latvia – also went to the regions.
"Doctors are an untapped resource for diagnosing and treating HIV, and they also have prejudices. There are situations, for example, where a patient is embarrassed to tell their doctor that they are HIV positive. It is dangerous for the same person to have another disease." "Family doctors need to know about all the drugs a person is taking, because they may have a mismatch, resulting in additional health damage," explains Veiķenieks.
The project "Baby is not guilty" has also been successful, initially implemented with the support of the JSC "Latvijas valsts meži", but in collaboration with the Ministry of Health of the Republic of Latvia is now included in the state budget program. The project is intended to support HIV-positive mothers (60-70 HIV-positive women give birth in Latvia each year) and provide free formula – HIV-positive mothers should not be breastfed to avoid vertical transmission of infection. However, this mixture can only be received at the Latvian Center for Infectious Diseases, which tends to be a burden for mothers living in rural areas or regions.