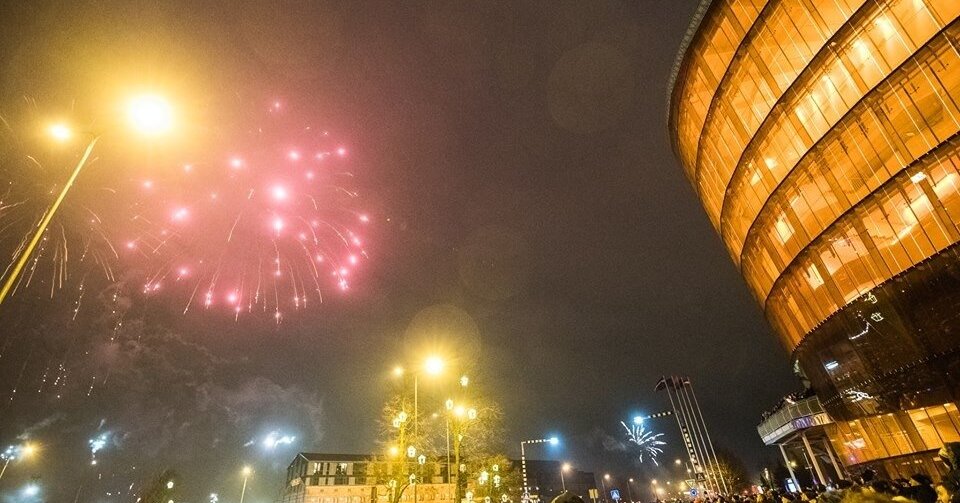 [ad_1]

In Liepaja, Latvia's 100th anniversary will be celebrated in the concert hall "Lielais Dzintars", where on November 18, at 5:00 a.m., the concert will begin, Delfi will notify the organizers of the event.
The Latvian story for centuries will be enjoyed in a broad concert program with songs by composers Liepaja, local and Latvian artists and collectives, an impressive stage design where three earths, air and water, as well as fireworks, will meet, for which Johnny Lussen.
The festive concert program was carefully made, for several months, and it was formed by Liepaja himself, choosing their favorite songs from composer Liepaja.
The stage design of the festive stage will be based on three levels, where certain stage design elements will be connected to the Grand Amber stage and terrace, forming the three elements mentioned above. A specially designed video projection will be based on the concert hall and will give it a glimpse into a completely different atmosphere.
Story concerts will be made by folk songs and people will like songs made by the author Liepaja at different times. The artistic director of the special concert will be the composer of Liepaja Jānis Strazds, and the concert will be assisted by guest artists – theater actress Liepaja Agnese Jēkabsone, Aija Vitoliņa singer, Dina Rudāne, Kristīna Zaharova, musicians Andris Ērglis, Atis Ieviņš, Janis Apeinis, Martins Ruskis and group instrumental Pulse effect ".
The accompanying group will be attended by the Liepaja Music, Arts and Design College, Melngailschool Big Band, under the guidance of Jāņa Ivuškāna, musicians from the Liepaja Symphonic Orchestra Blower Band and a mix of Laiks choirs, the Liepaja People's Arts and Culture Center under the guidance of Ilze Balode .
The atmosphere of this event will be made and arranged by the actor Teater Liepaja, Egons Dombrovskis. In total about 80 Liepaja dancers have published Latvian stories all the time, emphasizing the never-ending value of Latvia under the choreographed leadership of Ieva Kemļere and Kristīne Kārkliņa. Directed by Valdis Pavlovskis and Maija Kalnina, will feature directing and scenarios for a hundred years of concerts.
As part of the event will be an extraordinary holiday fireworks, dedicated to special compositions by composer Janis Lūsēns.
Public holidays in Liepaja will be free of charge.
Those on Sunday, November 18, will not be able to attend the proclamation of the 100th anniversary of the proclamation of the Republic of Latvia in Liepaja and will be able to take part in the live broadcast of the event on the city's official "Facebook" account.
[ad_2]

Source link