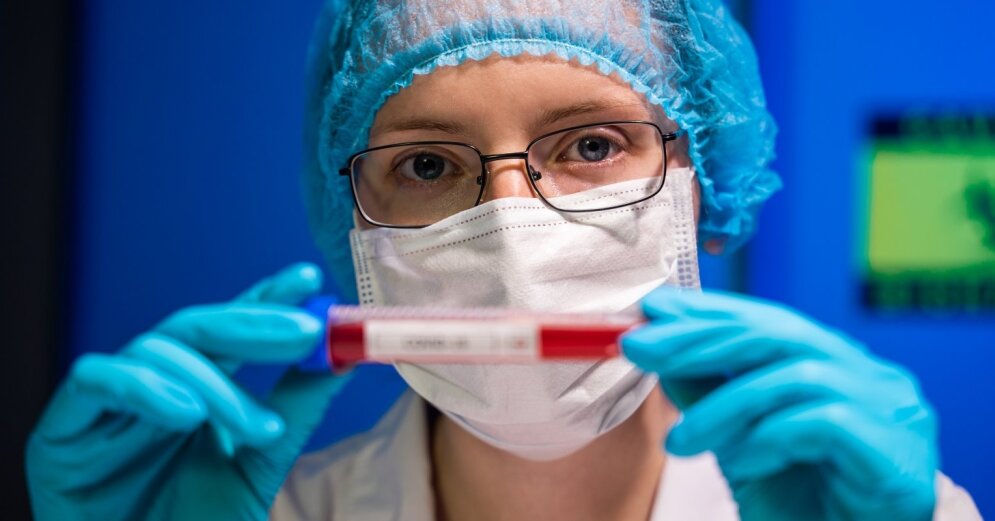 According to information compiled by the Center for Disease Prevention and Control (SPKC), according to information compiled by the Center for Disease Prevention and Control (SPKC) in the past day, 4079 Covid-19 tests have been carried out, 376 new cases were registered, and 78 people are confirmed to be cured.
The content will continue after the advertisement
Advertising
Proportion of positive cases vs cases tested in the last day: 9.2%.
In Latvia, 13,120 people fell ill and 1,635 recovered. To date, 153 deaths have been reported in people with confirmed Covid-19 disease. Nobody has died in the past.
In the last 24 hours there have been 4079 COVID-19 tests, recorded 376 new cases of infection, no fatalities.
Proportion of positive cases compared to cases tested: 9.2%.
A total of 13,120 people fell ill in Latvia and 1,635 recovered.

– SPKC.gov.lv (@SPKCentrs) 22 November 2020
It's been reported that the government has decided to declare a countrywide state of emergency for four weeks, or from November 9 to December 6. The order text for the Cabinet of Ministers is available here.
On Tuesday, November 17, a joint meeting of the Cabinet Council of Extraordinary Ministers and Crisis Management was held, during which further restrictions on the spread of the Covid-19 disease in Latvia were discussed, no new, more stringent restrictions were decided, but those that were already in place were clarified. For example, the government decided it would be prohibited from providing services to people who did not comply with prescribed security measures (not wearing masks). The new procedure took effect on Thursday, November 19.
At a press conference after the meeting, Prime Minister Krišjānis Kariņš (JV) acknowledged that after hearing experts and institutional representatives about the Covid-19 incident, the situation in the hospital and GP practice, the Cabinet of Ministers and the Crisis Management Council concluded that the situation with Covid-19 in the country is very serious.
The World Health Organization (WHO) has named the disease caused by the new coronavirus. It's called Covid-19. The name consists of the words "corona", "virus" and "disease". The number 19, in turn, indicates the year in which the viral outbreak began. The first reports of the virus outbreak emerged on December 31 last year.