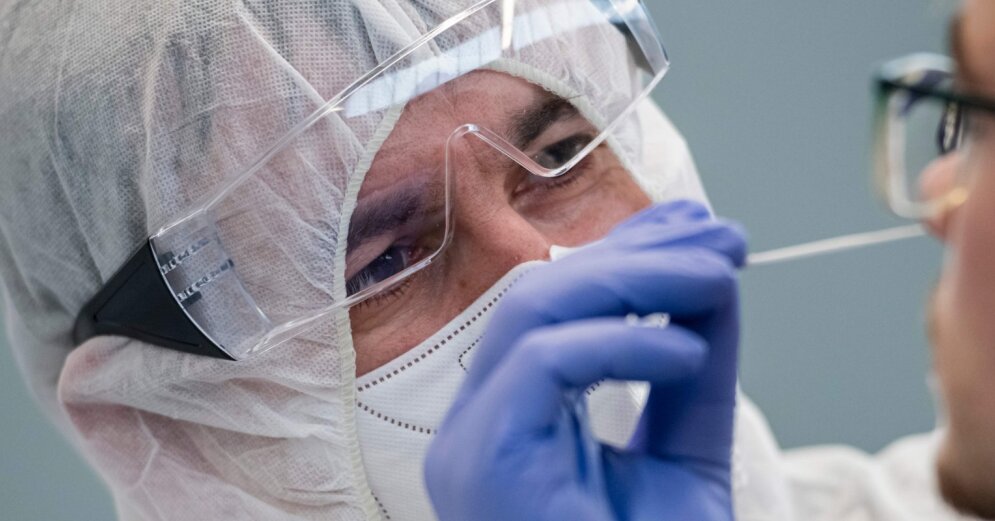 5,822 Covid-19 tests were carried out in the past day, 526 new cases were registered, and nine infected people died, according to information compiled by the Centers for Disease Prevention and Control (SPKC).
The content will continue after the advertisement
Advertising
The deceased represented the following age groups: three between the ages of 65 and 75, five between the ages of 75 and 85, and one deceased in the 90 to 95 age group.
Proportion of positive cases compared to cases tested: 9%.
In Latvia, a total of 21,313 people have contracted Covid-19. 1866 people have recovered.
📈 In the last 24 hours:
58 5822 Covid-19 checks conducted;
52,526 new cases of infection have been registered;
9 people died (three aged 65-75, five aged 75-85, one aged 90-95).

– SPKC.gov.lv (@SPKCentrs) 6 December 2020
It has been reported that, given the rapid spread of Covid-19 infection and the increased risk of congestion in the health sector, the government has re-declared a state of emergency until 11 January.
During this time, strict assembly and other restrictions were put in place to stabilize the situation and prevent the rapid spread of Covid-19.
No public events on the premises may last until January 11. Entertainment and health services may not be available during an emergency. Catering companies, as well as shopping centers, also have strict requirements during emergencies.
The European Union (EU) could approve the first vaccine against the new coronavirus this year. The plan is that in the first quarter of next year, the vaccine will be available in EU member countries, including Latvia.
It is currently planned that a total of more than 800,000 people can be given the vaccines paid for by the state. If the vaccine manufacturer confirmed the Latvian order, this figure could be even higher.
The Covid-19 vaccine will be paid for from the state budget. The Ministry of Health's strategy envisions that if available, vaccination in Latvia will be phased in. Medical staff will be vaccinated first, followed by clients and social care center staff, followed by others at risk.