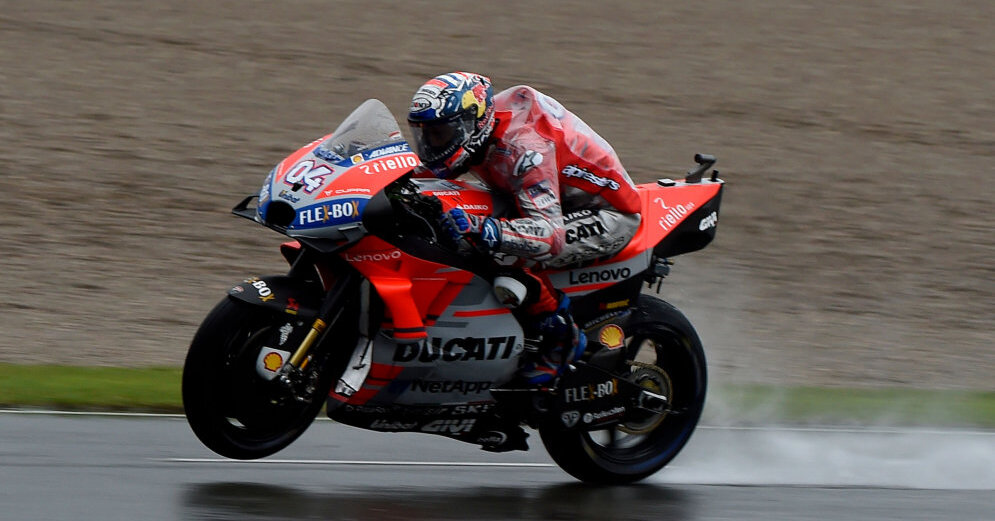 Italian motorbike racer Andrea Dovicioso from the Ducati unit won one winner at the close of the World Motorsports Championship in the 19th season – the Grand Prix of the most prestigious MotoGP class in Valencia.
Alexis Rinx from Suzuki Ecstar was ranked second behind Dovicioso on Sunday, while third place Pols Espargaro from Red Bull KTM Factory Racing was ranked third. Meanwhile, the fourth is another Italian rider Mikkel Pirro from Ducati, Spain's Dani Pedros from Repsol Honda in fifth, while Takai Nakagami from Japan from LCR Honda Idemitsu closed the first six.
The last stage was chaotic, because it was concluded by only 15 riders. During the race, there was heavy rain, and as a result, 13 other athletes fell and were not finished.
Among the non-finalists and current world champions Mark Markess of Spain, representing Repsol Honda. He was crowned champion in early October.
Overall, Markess scored 321 points this season, with Dovicioso in second place on 245 points, while Valentino Rosi's legendary Italian from Movistar Yamaha was ranked third with 198 points.
Markess is the 5th world champion and winner of the MotoGP class for the past three years. He joined the most prestigious class in 2013 and won the debut season.
It is strictly forbidden to use material published by DELFI on other Internet sites, mass media or anywhere, and distribute, translate, copy, reproduce, or handle material published by DELFI without written permission from DELFI, but if permission has been received, DELFI must shown as a source of published material.
Source link