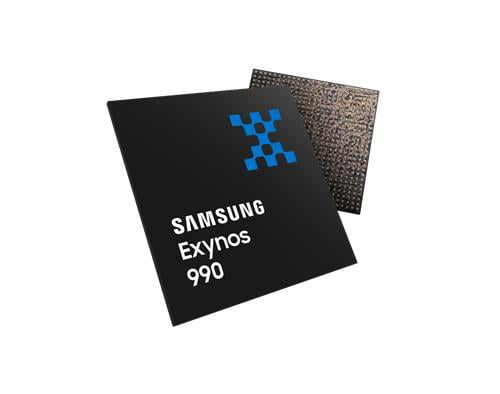 'Exynos 990' and 'Exynos Modem 5123 & # 39; Exhibited in Silicon Valley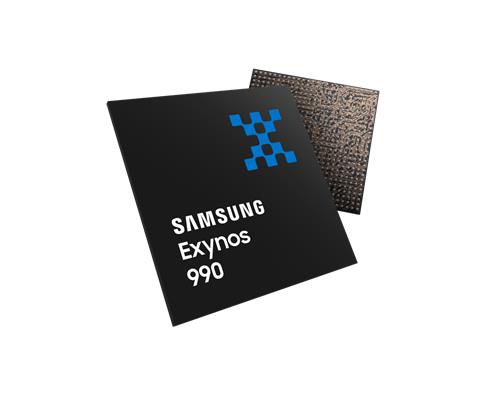 Samsung Electronics launches the latest mobile AP modem (application processor) 'Exynos 990' and 5G (5th generation cellular communication) & # 39; modem Exynos 5123 & # 39; on the 23rd.
Samsung Electronics introduces new products at Samsung Tech Day 2019 in San Jose, California, USA, to introduce new products and next generation technology to customers and partners.
Samsung launches the latest generation of premium mobile solutions, Exynos 990 and Exynos Modem 5123, based on the latest 7nm extreme ultraviolet (EUV) process.
Exynos 990 has two second generation NPU (Neural Network Processing Unit) cores and a Digital Signal Processor (DSP), which greatly enhances AI computing.
This explains that it carries out more than 10 trillion AI operations per second.
Samsung Electronics said, "We have increased scalability so that cellular customers can use artificial intelligence functions in areas such as object and sound recognition, in-depth learning, and AI cameras."
In particular, the face recognition function, combined with AI on the device, allows security to be used to authenticate users of financial payment systems such as mobile banking and shopping, as well as unlocking, the company said.
In addition, the Tri-Cluster structure is applied to maximize power efficiency and performance 20% higher than existing premium cellular APs.
The latest premium graphics processing unit (GPU) increases graphics performance by up to 20%, supports ultra-fast LPDDR5 DRD, and an image processing unit (ISP) that can expand up to six image sensors to provide the best user experience. .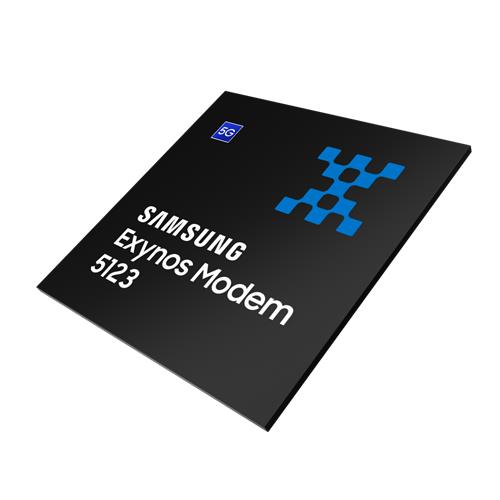 In addition, the Exynos Modem 5123 launched on that day reached a download speed of 5.1GB per second, which is twice as fast as the previous 5G 5G frequency network.
This is the best in the industry.
The device also features CA technology, which binds eight frequencies together, supporting download speeds of up to 7.35Gb / s, the highest in the industry in millimeter-wave frequency bands, Samsung said.
This is the speed of downloading full HD movies (3.7GB) in about 4 seconds.
Samsung plans to mass produce these two products this year.
In the memory sector, the company presents a road map for the next generation of DRAM and VNAND flash products.
In the case of DRAM, it began producing 3rd generation 10nm (1z) DRAM for the first time in the industry starting last month and announced it would supply the highest-performance DRAM lineup and maximum capacity early next year.
Specifically, this will provide customers with next generation memory solutions such as the 512GB DDR5 DRAM, the largest capacity ever, to help customers launch the next generation system in a timely manner.
Park Kwang-il, managing director of the DRAM Development Division, said, "In March this year, we developed the 3rd generation 10-nano (1z) class DRAM for the first time in this industry. "We are preparing for mass production."
In the NAND flash division, the company launched a commercialization strategy for 7th generation (1yy) VNAND technology.
The mass-produced sixth generation Samsung Electronics VNAND (1xx) and solid state drive (SSD) for the first time in the industry with 1 stack technology in July. Becomes
The 7th generation V-NAND will be launched next year by combining stacking technology that further enhances one process and technology that minimizes the chip area.
The company also announced its strategy to continue to expand the premium market by launching the 'Z-NAND' range. second generation that has increased response time and read latency compared to existing first generation products.
Samsung Electronics also launched a commercialization plan for the 'PCIe Gen5 NVMe SSD' technology. the next generation that can double the performance of existing products.
This technology is being developed with the aim of achieving the highest continuous reading (14GB / d) and write speed (10GB / d) up to 25 times faster than SATA (high-speed interface for storage) SSDs.
Samsung also launched a large capacity of '12GB LPDDR4X uMCP' which provides the best solution in the era of large screen smartphones.
uMCP is a product that is optimized for the design of mobile devices by packaging ultra-fast NAND flash that complies with UFS and mobile DRAM into one, and is mainly installed on mid-range smartphones.
A Samsung Electronics official said, "This is the first to supply the largest 12GB capacity uMCP product, which has accelerated the era of high-capacity mobile phone DRAM from top to middle-class smartphones."
Samsung Electronics plans to mass-produce the next generation in the new Pyeongtaek line to cope with increasing customer demand.
/ Yonhap News
Source link