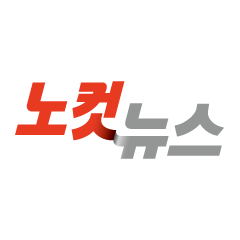 An inter-Korean joint event commemorating the 20th anniversary of Mount Geumgang tourism was held on Mount Geumgang on the 18th.
The Hyundai Group and the North Korea Asia-Pacific Peace Committee will hold a ceremony to celebrate the ceremony held at the Kumgangsan Cultural Center on the 18th, followed by ceremonies, celebration performances and two-day dinners up to 19.
Just four years since the 16th anniversary of 2014, North Korea held a tourism memorial event.
The 20th anniversary ceremony was attended by around 30 Hyundai Group employees, including Hyun Jung-eun, and around 100 people including outside guest guests and reporters from the South.
Among the attendees were six current parliamentarians, including the chairman of the National Assembly's Culture and Tourism Committee, and Min Min-su from the Democratic Party, and Park Ji-won's Democratic Democratic Party.
Also included were officials from the Buddhist Jogye Order, Kumgang Investment Corporation, Korea Tourism Organization, and Korea Land Corporation (LH) along with unification minister Lim Dong-won, Jung Se-hyeon, former unification minister Lee Jong-seok, former minister Kim Seong -jae and governor of Gangwon province.
More than 80 people from North Korea participated, including officials from the Pyongyang Peace Committee.
Before the ceremony, participants in the South gathered at the Asan Rest Area Asan, Hwasunjinpo, Gangwon Province, and greeted each other.
It is highly unlikely that the Hyundai Group will be able to discuss the return of tourism on Mount Kumgang during the event, as held under UN sanctions.
However, it should be noted that during the ceremony, there will be an exchange of views on economic cooperation and exchanges between participants from both countries.
Meanwhile, President Hyun Jung-eun planned to explain the testimony and the results of the visit to South Korea on the afternoon of the 19th after completing a schedule for North Korea.
Source link