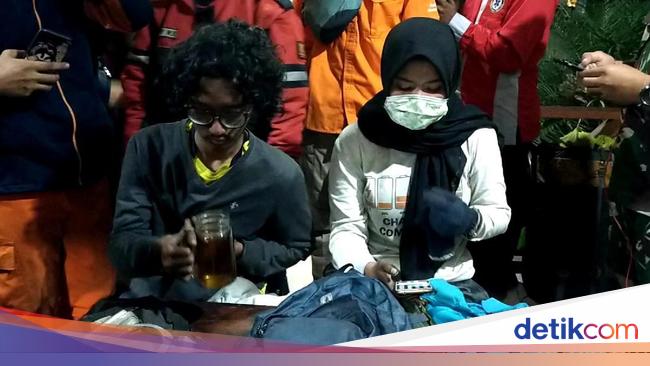 Banyuwangi –
Four climbers were trapped during the Mount Ranti fire. Lisa Miliana (19), Azzamylah (20) and Fajar Sulaiman (20) from Jember Regency and Thayib Hidayat (20) from Malang were rescued.
They were then evacuated at Tamansari Rest Area, Licin District, Banyuwangi, Sunday (10/20/2019).
There was a moment of emotion, when the SAR Team successfully evacuated the four students of the University of Jember (Unej) to the Tamansari Rest Area. Memey, Lisa's parents immediately hugged and kissed her baby.
"Selamet, my child. The only child I am proud of," Meme said while shedding tears as gratitude.
Memey then expressed her gratitude to the Combined SAR Team for saving her child and 3 other climbers.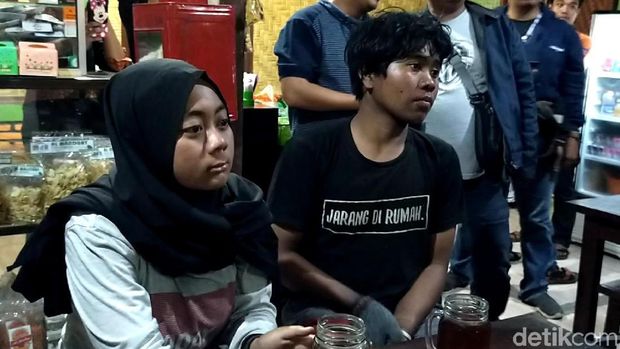 Two climbers who survived Photo: Ardian Fanani
"Thank you so much for the infinite can save my child," he added.
The four climbers had to experience a gripping day for about 24 hours, until finally they were found and rescued by the Joint SAR Team.
"We went up at 10.30 WIB. At that time there was a fire, but not in the Mount Ranti area," Lisa Miliana said when met after undergoing a health check at the Licin Rest Area.
The four State University students in Jember originally planned to stay at the top of Mount Ranti. But when trying to set up a tent, suddenly strong winds appear.
"Finally it did not happen, for fear of being broken," he said.
The situation was increasingly tense, when a fire that was originally located far from the hiking trail suddenly burned down the western side of Mount Ranti.
"We panicked. So it keeps going up," Lisa admitted.
The four of them finally took the initiative to contact one of the disaster volunteers. "Had a signal and contacted a volunteer friend. But the signal was lost. At that time we were asked not to move locations to facilitate the search," he said.
Lisa and her three friends finally made use of the flashlight they brought to provide a point of location for volunteers on the slopes of Mount Ranti.
The four of them finally survived with a makeshift provision, while waiting for help from the SAR Team. "Last night we had an energetic drink and slept. But because the supplies had run out it was weak too," he added.
Meanwhile, Fajar Sulaiman said, they met with the evacuation team around the Gunung Ranti post 3. Post 3 is located in the peak area of ​​Mount Ranti.
He was grateful for being caught in a fire, all in good condition. Even though they had run out of water. "All are in good health. There is only one who is weak because of lack of water," explained Fajar.

(iwd / iwd)
<! –
->
Source link