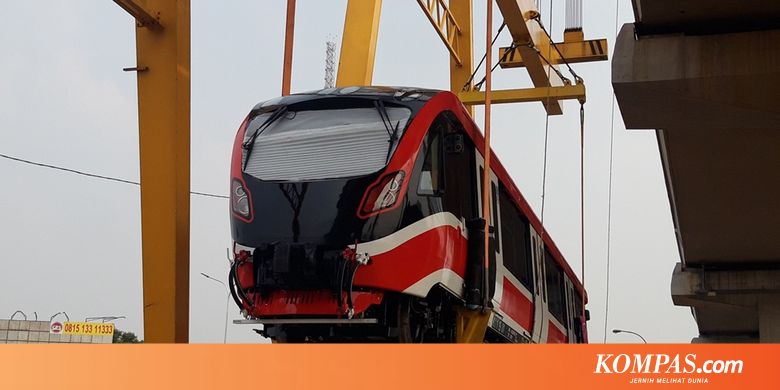 JAKARTA, KOMPAS.com – Coordinating Minister for Maritime Affairs Luhut Binsar Pandjaitan together with the Minister of Transportation Budi Karya Sumadi recently reviewed the Jabodebek LRT (Light Rapid Transit) development project on Sunday (10/13/2019).
During the visit, Budi Karya conveyed that the LRT tariff would be set at Rp 12,000 for Cibubur – Dukuh Atas service.
The tariff is already a subsidy rate given by the government of 50 percent. Because the commercial price of the Jabodebek LRT is estimated at Rp. 25,000.
"Estimated Rp. 12,000. It's a subsidy because the commercial price is Rp. 25,000," he said.
Budi explained, the tariff will be the same for all majors.
Also read: Position for a Week, Luhut and Menhub Review Jabodebek LRT Project
Even so, the tariffs can change from time to time as the LRT's coverage extends to Bogor.
As for the Cibubur-Cawang corridor, it is planned that the operation test will be conducted from 18 October to 18 November 2019.
The trial process to the operation, according to Budi Karya will take up to 1 year.
"That is from the Palembang LRT experience," he said.
As for Luhut, the plan is that in November 2021 the Jabodebek LRT can be operated for the Cibubur – Cawang corridor. While the route to Bogor is projected to be completed in 2022.
Meanwhile, it had been designed, Mr. Budi also informed that from here to Bogor the cost would be 50 percent cheaper, because it would be sought on land (not elevated), "he said.
Source link