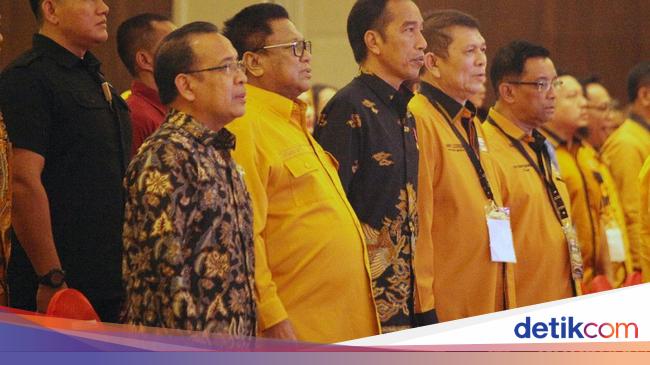 Jakarta
–
                           There was a coalition that did not enter the cabinet, President Joko Widodo (Jokowi) apologized for not being able to accommodate all parties. Jokowi's statement treated Hanura who had expressed his disappointment.
Jokowi's apology was conveyed while attending the Pancasila Youth Conference (PP) at the Sultan Hotel, Jakarta, Saturday (10/26/2019). The statement was delivered before the Chief of Staff Hanura Oesman Sapta Odang (OSO) who was also present at the event.
"It is not easy to arrange a cabinet that has to be diverse because Indonesia is indeed Bhinneka Tunggal Ika. Therefore, I am aware that there may be only 34 people who are happy or happy because only 34 people have been appointed," Jokowi said.
From the coalition supporting Jokowi-Ma'ruf Amin, there were Hanura, the United Nations, and the PKPI that had not yet been allocated a cabinet. Jokowi said, in a democracy, there are always those who are elected and not elected. Also a matter of cabinet called Jokowi as the Advanced Indonesian Cabinet.
"That is meritocracy, some are elected, some are not elected because it is through a selection system," he said
"So I apologize for not being able to accommodate everything because the space is only 34," said Jokowi.
Even though his cadre questioned Hanura's representation in the cabinet, OSO said that he did not question that his party would not be allocated a cabinet. He said, the preparation of the cabinet is the prerogative of the president.
"That's no problem, that's the president's prerogative," OSO said curtly.
Regarding Hanura's disappointment at not being able to ration in the cabinet, it was raised by Bona Simanjuntak as wasekjen. He said, Hanura was bleeding in the victory of Jokowi-Ma'ruf.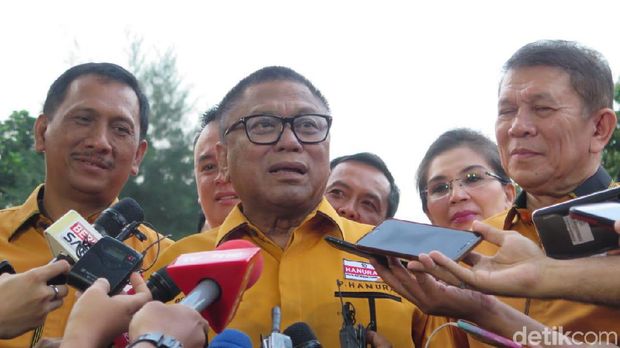 Photo: Chairwoman Hanura Oesman Sapta Odang (OSO). (Andhika-detikcom)
"If the term Pak Erick sweats, we bleed, if we remember volunteers sweating, but political parties have no seat (minister), not only us, Mr. Hendropriyono also wins Pak Jokowi," Bona said during a Polemic discussion themed 'Cabinet Makes It Shocked' at the d'Consulate, Jl Wahid Hasyim, Central Jakarta, Saturday (10/26).
He said many Hanura cadres were disappointed because they did not enter the Advanced Indonesia Cabinet. Bona said, in the 2019 elections, Hanura was more focused on winning the Jokowi-Ma'ruf so he did not get a parliamentary seat in the DPR RI and only got a DPRD seat.
"The passage of time is just a massive movement when Jokowi campaigned. And on the way we did have to sacrifice so that there were no more seats in parliament. If it is sincere, the cadres have not, we are still waiting ahead, still rolling," he explained.
But after hearing Jokowi's apology, Bona called the cabinet arrangement a prerogative of the president. According to him, Jokowi also does not need to apologize.
"To be honest, there is no need to apologize, because this is his prerogative. So it is reversed that this is not a prerogative what to do, like yesterday the Vice President apologized, now Mr. Jokowi actually does not need to apologize," said Bona.
<! –
Follow interesting news today on TRANS TV's "Evening Reporting" program Monday through Friday at 16:45 WIB
->
Source link