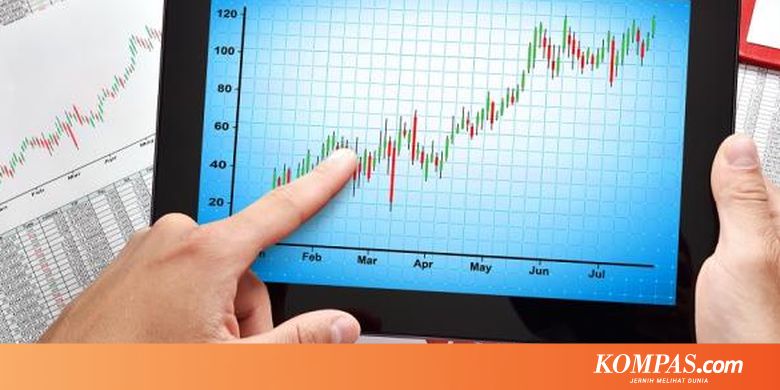 JAKARTA, KOMPAS.com – Bank Indonesia (BI) benchmark interest rate has dropped again this month to 5 percent. This makes protected mutual funds still worth watching by investors.
Level return protected mutual funds are still considered high compared to other instruments. Moreover, protected funds containing corporate state bonds are predicted to still be able to provide a return of more than 7 percent.
Head of Infovesta Utama Research, Wawan Hendrayana, argues that this protected mutual fund is attractive in the midst of the declining BI reference interest rate.
Also read: Have Investment Funds? Play This Strategy To Earn Profits
He said, the downward trend in interest rates triggered investors to choose protected mutual funds compared to deposits. "It is precisely this protected mutual fund that is interesting because deposits continue to fall," Henry said, as quoted from Kontan.co.id, Sunday (10/27/2019).
Wawan said that at this time, the return of protected mutual funds containing state bonds was still at 6.5 percent. While mutual funds with corporate debt securities are much higher, depending on rank.
He saw, now was the right time to enter protected mutual funds. "I see BI interest rates can still go down next year to 4.5 percent so it is interesting to enter protected mutual funds at this time," explained Henry.
Likewise, Prospera Asset Management's Head of Fixed Income Fund Manager Eric Sutedja rate, although the return was slightly down due to BI interest rates falling, protected mutual funds are still attractive. This is because spread with similar products, protected funds are still large.
"Compared to deposits, even though the tenors are not the same length, protected mutual funds are still far more attractive," Eric said.
Eric added, protected mutual funds would still be attractive until next year. "What will make protected mutual funds less attractive is when the tax on interest rises from 5 percent to 10 percent in 2021," Eric explained.
Wawan added that in addition to lower interest rates, the issue of global recession caused protected funds worth watching.
"If the stock base will be depressed with the issue and bonds will also still be affected if interest rates suddenly rise," explained Henry.
Wawan projected that protected mutual funds containing SUN could provide 6-7 percent returns and those containing corporate debt could still reach 8-10 percent.
The Head of Business Development Division of Henan Putihrai Asset Management Reza Fahmi also believes that the projected return of protected mutual funds is still at 7-8 percent as BI interest rates decline. He sees this making protected funds more attractive.
"In general, BI interest rate cuts are even more encouraging people to enter this protected fund because yields should be more attractive," Reza said.
Reza said, these attractive returns need to be balanced with steps that can optimize them. The step is like looking underlying projects or reason and fundamental issuer data.
From Prospera, Eric thought that a return of 6.8-6.9 percent could still be given with a three-year tenor. This is certainly with the strategies carried out such as looking for bonds with high interest rates with low risk.
"Bank Mandiri Taspen could be an example, the coupon rate is above 8 percent for a three-year tenor," concluded Eric. (Adrianus Octaviano)
This news has been aired on Kontan.co.id with the title: The downward trend in interest rates continues, protected funds can be an option
Source link