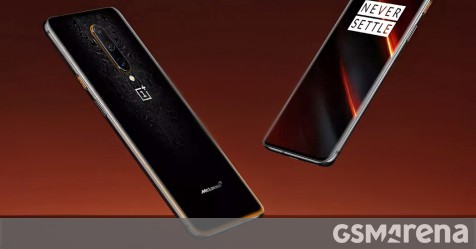 If you're in a rush to get a OnePlus 7T Pro McLaren Edition, Amazon India will hold a 7T minute sale tomorrow (7-tee, 70, get it?).
The special edition of the phone will be available through the OnePlus online store as well, but not for another 12 days (same for the European and Chinese stores). This means these will be the first units available anywhere in the world.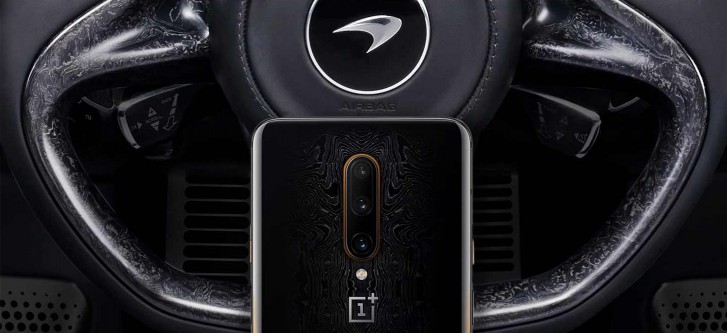 The McLaren Edition will cost INR 59,000 compared to the INR 54,000 price tag of the regular 7T Pro. However, it comes with more RAM (12GB vs. 8GB), storage is the same (256GB). You also get a special case made out of Alcantara and carbon fiber.
The case, combined with the custom back on the phone, is the material choice lifted straight from McLaren's cars. And, of course, there's the trademark Papaya orange around the edges of the phone.


The Alcantara and Carbon Fiber Case • OnePlus 7T Pro McLaren Edition
Anyway, you should be able to get an INR 2,000 discount with Axis Bank or Citibank credit and debit cards. And you can pay the phone in 12 monthly installments at no extra cost.
The Source link will take you to Amazon's special landing page where you can sign up to be notified for when the sale starts – that would be at 12 noon tomorrow.
Source | Via