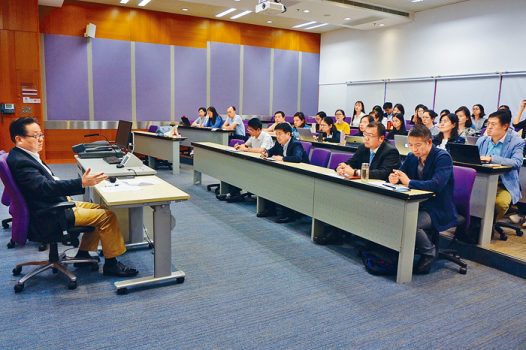 [ad_1]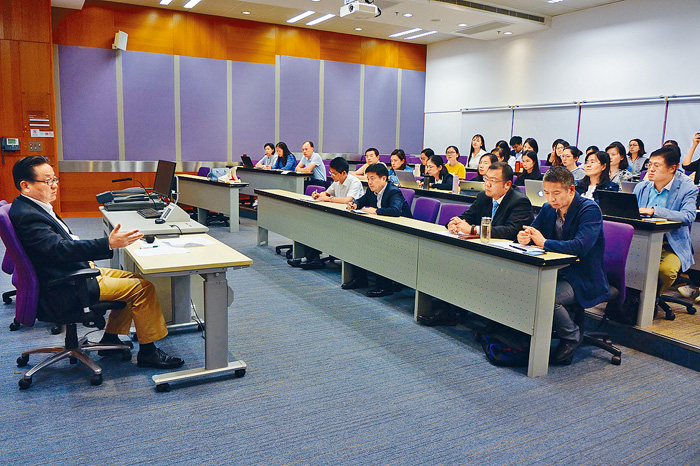 Newspaper
The CCP has strengthened party building (party building), and party members have established party branches in their foreign studies and work. The official website revealed that three batches of mainland judges studied for a master's degree in law and a doctor's degree at City University of Hong Kong had established temporary party branches and often held party activities, including holding party branch meetings at City University. Huang Wenjun, secretary Party Committees from National Judges College and deans Lectures in party classes require a temporary party branch and all party members to "speak clearly about politics" and "dare to fight wrong words and actions." Current affairs commentator Liu Ruishao told the newspaper that this indicated that "the party was leading everything" and the party committee was gradually opening up in Hong Kong.
The official National Judges College website revealed that on the afternoon of the 20th of last month, the 5th and 6th Senior Judges of the Provisional Party Branch Judges and 9 Law Masters Temporary Party Branch held a branch meeting at the City University of Hong Kong. Huang Wenjun, secretary of the Party Committee of National Judges College, and president, attended meetings and gave lectures at parties. 39 party members from various party branches temporarily attended the branch meeting, and 11 non-party members were invited to attend the meeting.
Huang Wenjun proposed four requirements for the Provisional Party branch and all party members and students. First, it is necessary to clearly state politics and firmly establish "four consciousnesses" (political awareness, overall awareness, core awareness and consciousness); second, we must strengthen security awareness in the field of ideology, increase political acumen and political wisdom, the courage to fight words and wrong actions, the third is to strictly adhere to political discipline and political rules and improve organizational concepts, the fourth is to strictly adhere to the discipline and right attitude of learning.
The temporary party branch secretaries of the three classes were Sun Jixu (Deputy Dean of the Huairou District People's Court, Beijing), Cai Shaogang (President of the Jiangsu Lianyungang Intermediate Court), and Sun Yubo (Tianjin Tianhe District Court Judge). According to the report, party members and students unanimously stated that they must respect opportunities, study hard, obey political discipline, strengthen their responsibilities, and strive to achieve initial success.
Mainland Judges studying at CityU often do party activities. According to reports, Chinese President Xi Jinping visited Guangdong last month. Military judges held a party branch meeting to seriously study Xi Jinping's "important speech spirit." "Party members and friends in the branches spoke enthusiastically and talked about learning and understanding."
According to information, three Mainland Judge classes were held at City University on October 19 Guests who attended included Secretary of Justice, Zheng Ruoxuan, CityU President, Guo Wei, and Deputy Minister of Liaison Office Legal Affairs, Liu Chunhua.
Previously, all students from senior judges from the Chinese Law School held a special political study meeting at City University, Professor Lin Feng, vice president of City University Law School, and Chen Lei, vice president, also attended the meeting. Team leader Zhang Kaixing (deputy dean of the Shandong High People's Court) submitted special requirements, including consciously maintaining national security and stability, paying attention to maintaining the image of senior judges during visits, and having to travel more than two people.
[ad_2]

Source link