 [ad_1]

With her big daughter, Laura and Valerie publish photos on her personal account on Instagram on the night of Eleni Menegaki.
The Blonde Presenter poses with her daughter and in her post reveals that they spent their day at Luna Park.
The comments are of course a lot, and a follower asks the presenter: "Why do you always show us your children with the back side? Are you afraid we will see you?"
Eleni did not hesitate to answer her "boyfriend", typing: "Why is it right to have normal daily life like all children in the world. When they grow big enough and can decide on their own, let them do what they think best for themselves. "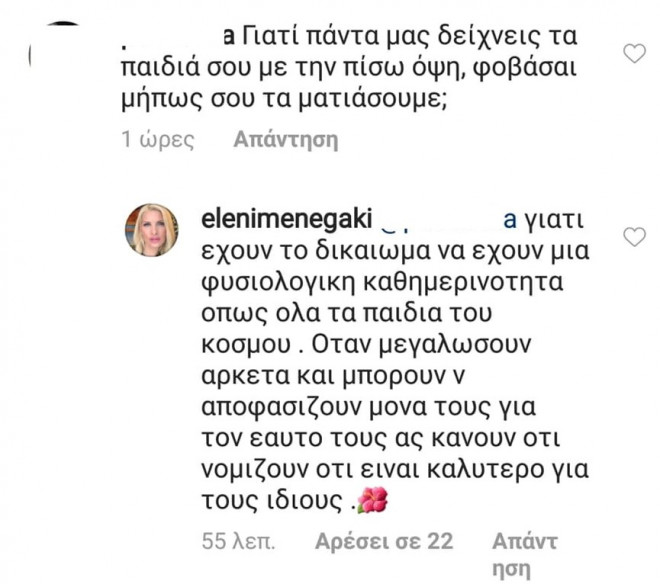 [ad_2]

Source link