Fluoroquinolones: Potential to be reevaluated to maintain the effect of antibiotics
Health experts repeatedly criticize doctors for prescribing high-risk antibiotics too often. It is often mentioned in this connection also fluoroquinolones. These drugs can be associated with serious side effects, quality that are life-threatening and potentially lasting.
Medications with unwanted side effects
Although clinical use of antibiotics is needed in the treatment of many diseases, this is often seen critically. Finally, research shows that such drugs are often associated with serious side effects. Especially criticized are agents containing fluoroquinolone. This can cause long-lasting, quality of life affects and possibly permanent side effects, especially in the tendons, muscles, joints and nervous system. Therefore, the European Medicines Agency EMA wants to severely limit its regulations.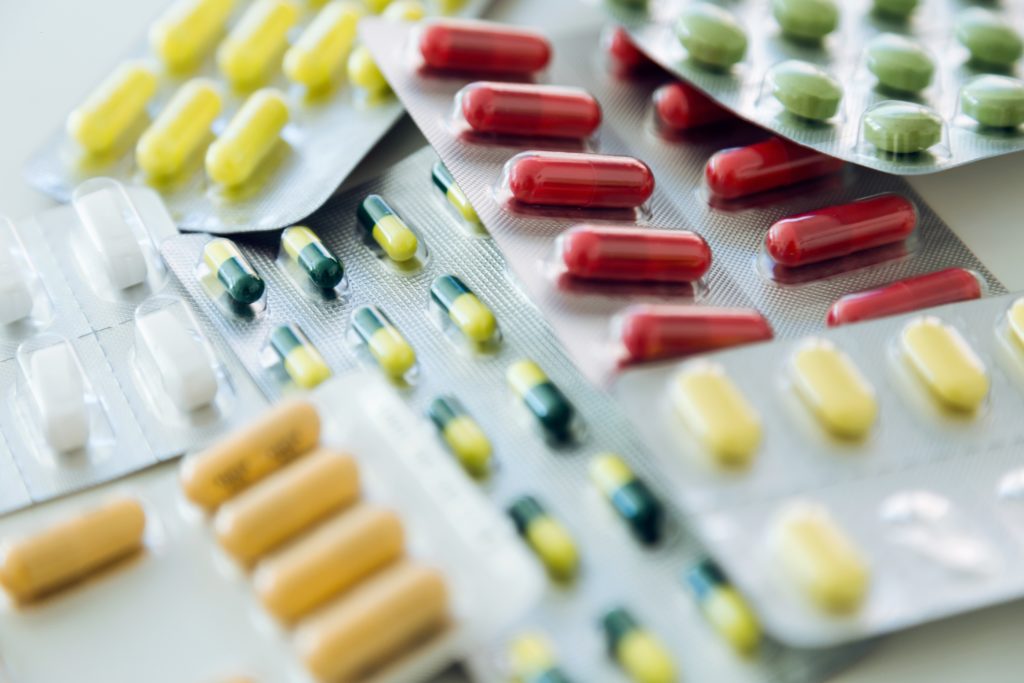 Important broadband antibiotics
According to the German Federal Institute for Drugs and Medical Devices (BfArM), fluoroquinolones and quinolones are broad-spectrum antibiotic classes that are active against both Gram-positive and Gram-negative bacteria.
These drugs are important treatment options for various infectious diseases, including some life-threatening ones where other antibiotics are not effective enough.
However, administration of preparations is also associated with undesirable side effects and therefore the Pharmacovigilance Risk Assessment Committee (PRAC) at the European Medicines Agency (EMA) has recommended limiting their use.
The reason for this is a reassessment of serious side effects, quality of life and long-term potential associated with a group of fluoroquinolone and quinolone drugs, taken orally, injected or inhaled, BfArM reports.
Patients are advised to stop treatment at the first sign of side effects that affect the muscles, tendons or joints or nervous system.
Limited use
According to BfArM, limiting antibiotics containing fluoroquinolone means that they should not be used:
for the treatment of infections that disappear without treatment or that are not severe (for example, inflammation of the neck).
for the treatment of non-bacterial infections, such as non-bacterial (chronic) prostatitis.
for prevention of traveler's diarrhea or recurrent lower urinary tract infections (which do not exceed the bladder).
For the treatment of mild to moderate infections, unless other antibiotics which are usually recommended for the treatment of this infection cannot be used.
In addition, it is important that the use of fluoroquinolones should generally be avoided in patients who have experienced serious side effects associated with the use of fluoroquinolones or quinolones.
And they must be used with special attention to the elderly, in patients with kidney disorders, and in those who have had organ transplants because this group of patients has a greater risk of tendon damage.
Because corticosteroid use together with fluoroquinolone also increases this risk, the combined use of these two groups of drugs should be avoided.
Information for patients
Drugs containing fluoroquinolones containing ciprofloxacin, levofloxacin, lomefloxacin, moxifloxacin, norfloxacin, ofloxacin, pefloxacin, prulifloxacin, or rufloxacin can cause long-lasting quality of life, long-term disturbances and side effects, especially in tendons, muscles, joints and nervous system.
These serious side effects include inflammation of tendons or tears, muscle aches or weakness, joint pain or joint swelling, difficulty walking, feelings of puncture or tingling, burning pain, fatigue, depression, memory disorders, sleep disturbances, impaired vision or hearing, changes taste or smell. .
Swelling tendons and tendon injuries can occur within two days after the start of treatment with fluoroquinolone but also only a few months after the end of treatment.
Stop taking fluoroquinolone and contact your doctor immediately
At the first sign of tendon injury such as tendon pain or tendon swelling – make the affected area calm.
if you feel pain, needlesticks, tingling, tickling, numbness or burning or weakness, especially in the legs or arms.
if you experience swelling in the shoulders, arms or legs, difficulty walking, feeling tired or depressed, experiencing memory problems or sleeping or seeing changes in vision, taste, smell or hearing. You will decide with your doctor if treatment will continue or if you need another type of antibiotic.
You may be more susceptible to joint pain or joint swelling or torn tendons if you are over 60 years old, your kidney function is impaired, or you have undergone an organ transplant.
If you take corticosteroids (such as hydrocortisone and prednisolone) or need treatment with corticosteroids, talk to your doctor. You may be very susceptible to tendon damage if you take corticosteroids and fluoroquinolones during the same time period.
You should not use fluoroquinolone if you have serious side effects with fluoroquinolone or quinolone and you should contact a doctor immediately.
If you have questions or concerns about your medication, talk to your doctor or pharmacist. (Ad)
Source link