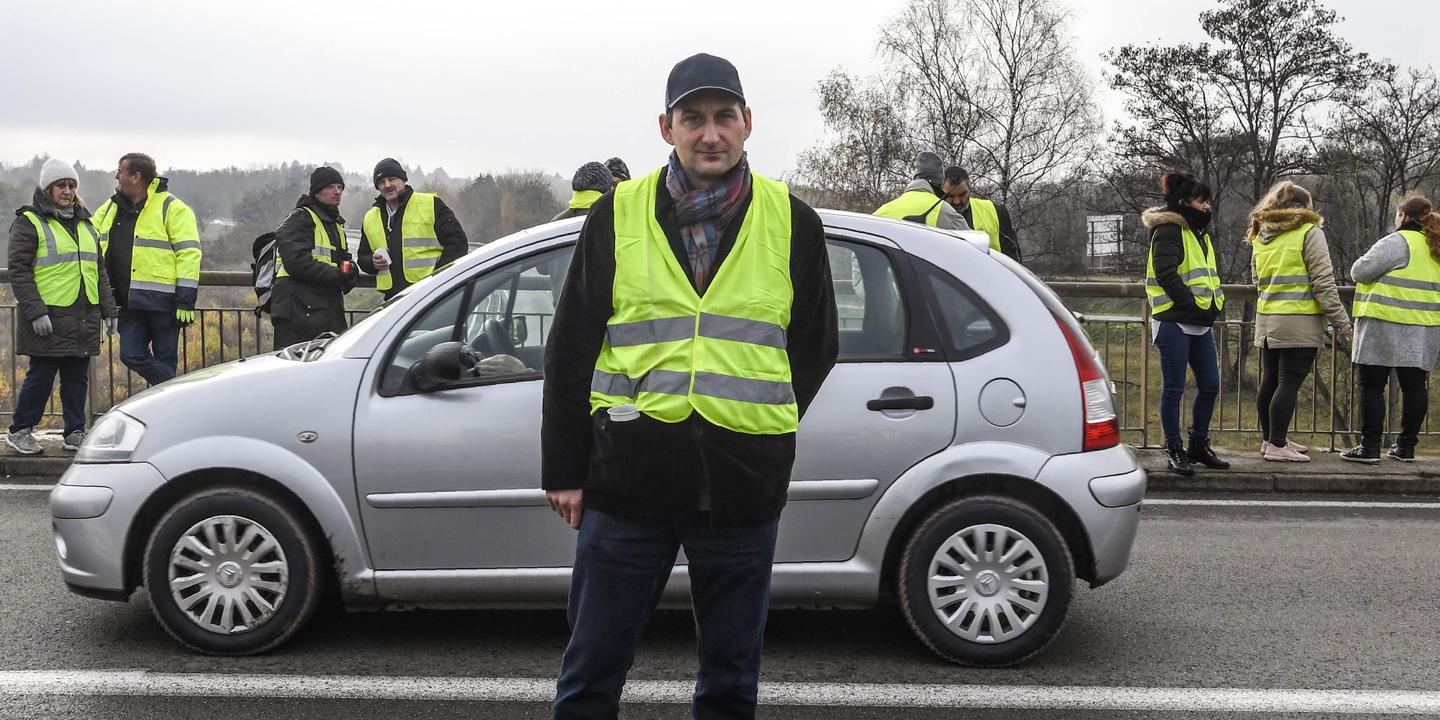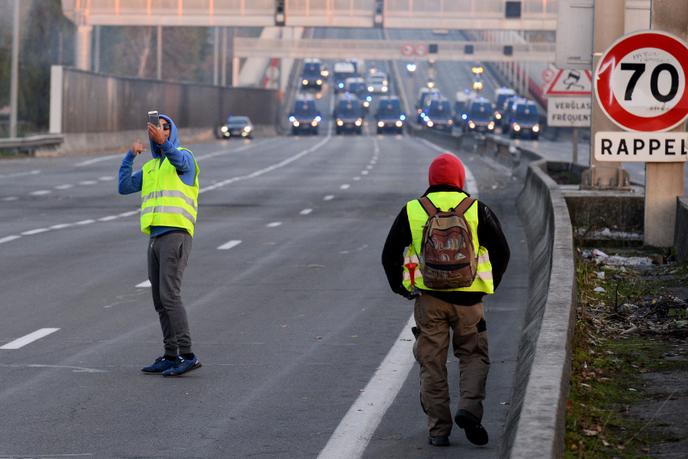 Several blocks of oil and road depots remained on Wednesday, November 21, the fifth day of the "yellow vest" mobilization, which appeared to slow before a new appointment was set Saturday in Paris. Of the 290,000 demonstrators reported on November 17 throughout France, they were 27,000 Monday and 7,000 Tuesday.
Durable dam points and theater damage in recent days, the Highway 10 (A10) toll road in Virsac, north of Bordeaux, was evacuated by law enforcement Wednesday at 7am.
Our journalist Aline Leclerc goes there and sees the damage.
On the edge of the Virsac highway, on the A10 highway in the Gironde. The police intervened this morning at 7 am … https://t.co/IpChQuC82h
The highway is still blocked in both directions in the middle of the day, the Autoroutes Vinci team is on site for cleaning, reports"Significant damage". "A few million euros", according to the prefect region.
The number of victims of Virsac in Gironde, occupied by #giletsjaunes since this weekend, was continued this morning by troops … https://t.co/dgzWh1Q5H0
The truck was still unable to move, a presidential decree banned their movement on most roads in New Aquitaine.
Toll road blocked
Vinci Autoroute operators also report blockages in the morning or disturbances on highways A7, A9, A8, A11, A28, and A71, A16 in Calais, at N88 in Haute-Loire, on A72 in France. Loire and A62 in Gironde and Lot-et-Garonne.
At some roadblocks, farmers and fishermen join the "yellow vest", as in Bayeux, in Normandy. Young Farmers also showed their support for the movement by participating in the blockade at Saint-Dié-des-Vosges.
The PSA plant at Sochaux (Doubs) stopped production of cars on Wednesday afternoon, trucks carrying parts blocked by the dam. "Between Bordeaux and Guerret", put 1,600 employees in forced detention. According to a spokesman for the site, the situation must return to normal Wednesday night.
Several sites were blocked Wednesday morning, especially at the Occitania Fondeyre oil depot and the Eurocentre and Socamil logistics platforms in the Toulouse region. Access to Socamil was released after the court in Toulouse was announced "Illegal" blockage of the Leclerc regional purchasing center, according to his lawyer.
In the North, the department estimates on Wednesday "Half a million euros" degradation in the streets of the department, stating that it needs to be added to this amount "The cost of mobilizing road workers to clean and clean the streets".
See also the situation in Reunion:
A new night of violence despite curfew
Heavy balance sheet
Story from "Serious and repeated violence" at certain points the blocking worries the authorities, faced with mobilization without a clearly appointed organizer or leader. Two people have died since the beginning of this national mobilization:
A motorcycle rider died Tuesday after a collision with a van trying to avoid a dam at Drôme
A protester was killed after being ousted by motorbike riders on Saturday at the Savoy.
Five hundred fifty two people were injured, plus 95 wounded police.
Four people aged between 19 and 21 were sentenced Tuesday night to four months in prison for violence against public authority agents, which were held Saturday at a rally in Quimper. Since Saturday 582 people have also been arrested and 450 placed in detention.
On the decoder:
"Yellow Vest": true and false November 17 on social networks
Faced with this movement which has spread on social networks outside the framework of politics and unity, Emmanuel Macron, who has been called & # 39; Dialog & # 39; Tuesday, raising the tone on Wednesday, confirmed that "Severity will be needed" fight violence.
"There is legitimate suffering that must be heard, but there are also unacceptable behaviors. We must be stubborn in public order. We cannot accept two people who were killed, who were injured by demonstrators and police, or racist, anti-Semitic, or homophobic statements. "
"Police intervention will continue in the coming hours to free sensitive sites that are still blocked"warned the interior minister, Christophe Castaner. Since Monday, "Thirty strategic sites, including fifteen oil sites, five access to commercial areas and six access roads and highways" released, detailed Beauvau.
"Act 2" in Paris?
Calls to Saturday's national meeting on Place de la Concorde in Paris, circulated. Demonstrations will not be banned, but will not be held in place for security reasons, the Foreign Minister told Interior Minister Laurent Nuñez, who called to announce this program in the prefecture to look for another "safe" place.
Some political leaders intend to join today. Jean-Luc Mélenchon specifically pointed out that disobedient French activists would participate. On the side of the union, only the FO transportation and logistics federation was called to join the "yellow vest" to get a "Increased purchasing power". In contrast, CFDT Road, the first land transportation union, announced on Wednesday that it would not call on its members to join the "yellow vest" movement, while urging the government to return "Standard social dialogue".
Jean Lassalle provoked a brief delay in sitting in the Assembly
This is a picture of the day at the National Assembly: during questions to the government, Wednesday, November 21, the (unregistered) deputy of the Pyrénées-Atlantiques, Jean Lassalle, wore a yellow vest on the hemicycle. A practice that is prohibited by Assembly Regulations.
At #QAG, Jean Lassalle, a member of parliament, offered him a cheap advertising coup wearing a yellow vest. It was concluded by … https://t.co/vzYAy3bo5F
Geram, president of Palais-Bourbon, Richard Ferrand, then asked the former presidential candidate to take off his neon vest, a demonstration symbol against rising fuel prices. "Mr. Lassalle, please protest outside this motorcycle!"Ferrand said. However, in the face of Mr. Lassalle's refusal to release his vest, the Chairperson of the Assembly was forced to postpone the meeting.
"Fortunately, ridicule doesn't kill!", then launched the Interior Minister, Christophe Castaner, at the reopening of the debate, targeting Mr. Lassalle.