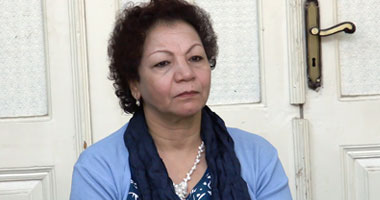 Al-Senari's house will hold a seminar entitled "Status of Women in the Arab World and Their Status in Egyptian Heritage" at the Bibliotheca Alexandrina, next Thursday at 7:00 a.m.
The symposium addresses the situation of women in the Arab world and their status in Egyptian heritage through the novel "Despicable Desires" by author Ekhlas Francis, who is part of the Women's Committee for the Conservation of Egyptian Cultural Heritage.
Fadis Francis is a Lebanese writer from the village of Alma al-Shaab in southern Lebanon. The Lebanese War was greatly affected and emigrated to America in 2004. Its foundation was based on the roar of weapons and news of murder, displacement, conflict and fragmentation among children from the same homeland.
The seminar was moderated by writer and critic Salwa Bakr before an author and poet Ekhlas Francis and a select group of intellectuals and poets.
Source link