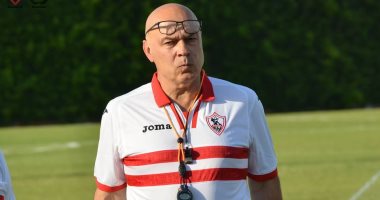 Switzerland Grosse began preparing a number of substitutes for Zamalek to become a list of matches scheduled for next Thursday, in the 15th week of the Premier League competition.
Gros is preparing a new face for Mohamed Abdel Salam to take part in the center of the defense to compensate for the absence of Mohamed Abdel Ghani to stop and injury to Mahmoud Alwensh.
As well as Omar al-Said's continuation in the base lineup given the difficulty of participation Kasongo returned to Cairo before the match only 24 hours after participating in the national team in African qualifying countries and also continuing bilateral Mahmoud Abdel Aziz and Hazem Emam forming the basis to compensate for the absence of Tunisian duo Farjani Sassi and Hamdi Alnqaz because of fears in the friendly Morocco Team match with Tunisia and returned to Cairo a few hours before the meeting.
Source link