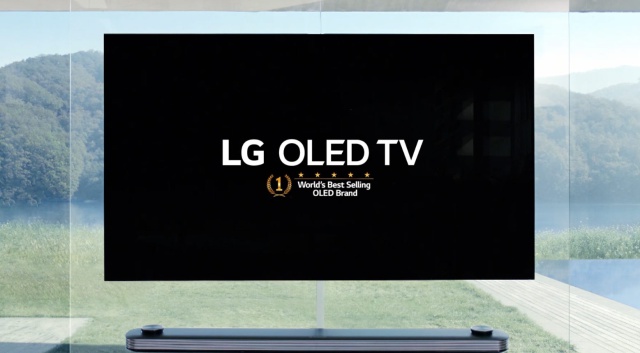 LG OLED TV achieve the sharpness of each scene with one of the most important colors "Black" only perfect black more than 8.3 million self-luminous and independent pixels, revealing hidden details that other technologies cannot do.
These televisions are the only ones on the market with a system 4K Active HDR compatible with 4 types of HDR to guarantee the reproduction of content with incomparable details; High quality images with the best Hollywood style.
Your processor-
Analysis, clean, and enhance the image thanks to the intelligence of the processor Alpha 9, You can compare it with conventional TV and note how images reduce noise, it's really amazing. The sharpness enhanced by this processor enhances the fineness of detail and highlights the texture of any object, allowing you to enjoy fantastic forests and capture yourself with the harmony of exotic macaws.
Besides the high frequency of the frame (HFR) play content 120 images per second, keep smooth even in fast movements. Vivid, high-contrast color adjustment projects feature live shows, movies and video games with more loyalty.
From television innovation LG Oled unique and extraordinary, is AI ThinQ integrated artificial intelligence that allows a complete change of lifestyle. This benefit is set to personalize your experience with television, set shortcuts with voice commands, know and prioritize preferred content, recognize space and adjust to align the sound of the scene.
Appearance-
With unique design from LG Oled TV The spaces look more elegant and modern, increasing your design to the next level.
Literally, a work of art, a function Gallery Mode or Gallery Mode, visualize photos of popular landscapes to spectacular artistic works, accompany them with music and create the perfect atmosphere.
His voice
The system Dolby Atmos integrated, it transports the place to the audio environment in the movements that flow around it gives impressive realism. Feel surround sound 360º.
Here's how LG offers the best quality for your entertainment, meet TV that transports the excitement of the cinema for the comfort of your home.