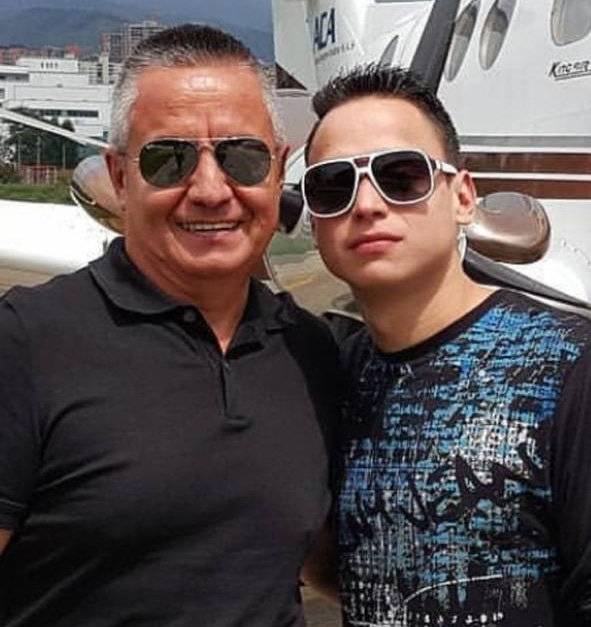 Various media in this country, especially musicals, have published obituaries Mao Medina, a young vallenato singer based in Medellín, who lost his life in a plane crash in Mexico.
Intervallenato.com, Valledupar's digital media dedicated to disseminating information on this music genre, reports the information and publishes photos where the father and son are next to the plane, but is not determined at which airport.
So far, the authorities in Mexico, where the accident happened where both lost their lives, have not revealed information about it.
Mao Medina is the new voice of vallenato. After studying aviation and having practiced this profession for two years, he settled in Medellín until he found in his song the passion that dared to become an artist.
He is known for songs like, Sorry, 'You can go', el My friend swallowed 'and' Beyond life '.
On the Instagram network, Mateo Barbosa, his accordion partner, spreads a few messages lamenting the departure of friends and music partners.
"In heaven there will always be room for you two, they welcome me as another member of their family, they believe in me and they show me day after day the importance of smiling and doing what we like. Manito, I remind you what one day you said to me, friends until the music allows but you are forever … always in my heart, resting peacefully, "wrote the artist.