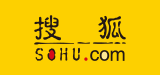 In the 14th round of the CBA, defending men's basketball team champion Liaoning played against the men's basketball team in Shenzhen. In the final moments of the match, with key free throws from Guo Ailun, the Liaoning team won the match without risk, but the video interview after the match was not trigger anything on the network. Small controversy.
In this interview with the video of Guo Ailun, the reporter raised three questions. The first question is harmonious and not mentioned. The second question asked national team coach Li Nan to watch the match on the spot. Does it affect attendance? Guo Ailun replied: "Nobody told me (Li Nan Guansai). (That had no effect on me.) After playing for years, why was there an impact! There was no impact!"
Guo Ailun's voice had just fallen, the reporter kept asking: "Today's battle with Dehao, and also the team from the national team, can you evaluate the performance against him (Yu Dehao)?"
This problem really bothered Guo Ailun. His words were sharp and said: "I am against everyone, all domestic help and foreign aid in the league. Why do you ask yourself? Why? What do you mean? You Can you answer me? What do you mean? I am in conflict with Marbury. I am against a variety of foreign aid. I am against Yi Jianlian. With so many matches, I played against Fordson in the final with Guangsha. Why are you asking this question. The problem is that you never ask other people. You don't ask me when you play in the final. "Then Guo Ailun said:" There is no match, (tonight) our Liaoning team. Shenzhen Team. I think your question is not so good. "After Guo Ailun turned and left, he still turned around and said:" Is it sorry for me? "
After releasing this video, everyone's controversy has arisen. Some fans believe that Guo Ailun is rather arrogant; Other fans believe that the good news of Guo Ailun is that the reporter's question was wrong.
The author believes that the questions asked by reporters about matches are a common problem in basketball games. Guo Ailun's answer was clear that he had not been able to control his emotions and lose his grace.
From a journalist's work perspective, to attract more people to pay attention to the game, media work is looking for something to watch. Guo Ailun's violation is known, but Yu Dehao's defense is also just as good. He listened to Du Feng, who was the coach of the Chinese men's basketball team. How he evaluates Yu Dehao: "The 2017 Asian Cup, there is data called By defensively interfering with the ball, Yu Dehao is the number one defense interference ball among all players in the Asian Cup, showing his oppressive attitude towards opposing guards in defense. In the preliminary round, he defending number 0 Jordan pitchers and all opponents get the game. 4 points. "Du Feng said.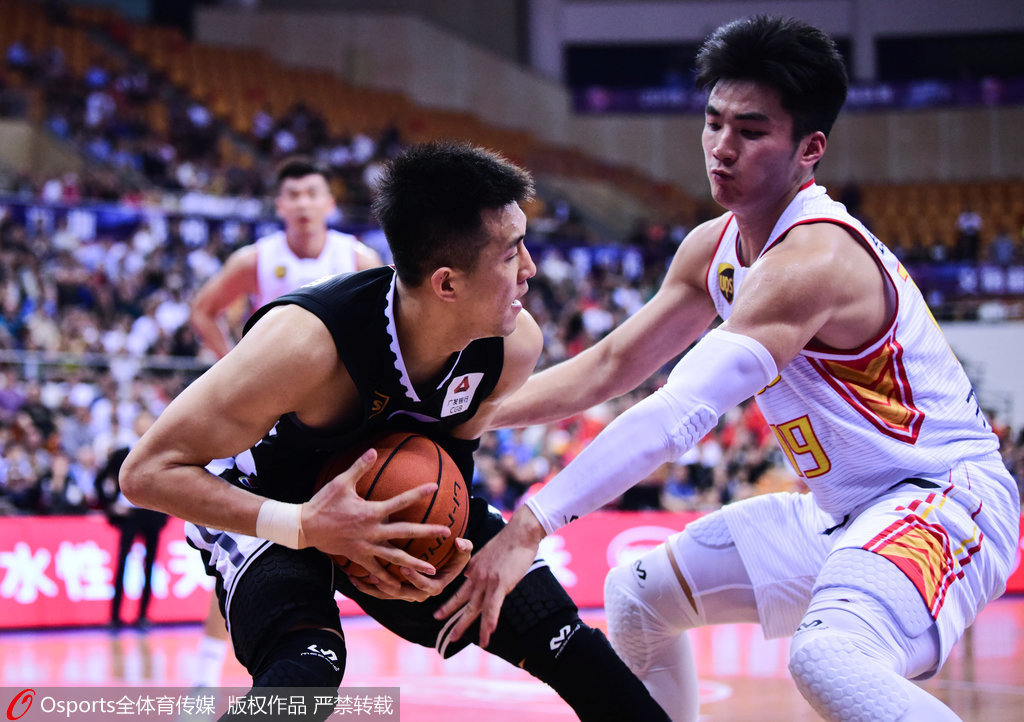 In other words, Yu Dehao can get a lot of time playing on men's basketball teams, relying on active defense. Therefore, one person can attack one person to prevent, and the "contradiction" of Guo Ailun and Yu Dehao itself is the culmination of the game.
In addition, this weekend, the men's national team will be assembled in Shanghai next Thursday, the national team will deliver the first match after the merger. The reporter was also mentioned in the previous question, national team coach Li Nan also came to the scene to watch the battle, Guo Ailun and Yu Dehao had the same position, and they were all members of the new national team. National hand disputes are also a point of view.
Because of that, this is a routine problem that can no longer be routine, I really don't know Guo Ailun's big anger.
Someone has compared leagues with ecosystems, player competitions, media promotions, fan attention, and is very much needed. To take a step back, even if the reporter's questions are very aggressive and embarrassing, there are other ways to solve them besides returning.
For example, an NBA star named Durant, when asked about his fight with Green, only said one sentence: "Don't ask me again." And the Harden doesn't want to answer that question, then turns and leaves, leaving only the white Eyes annoyed.
According to a senior CBA reporter, Yi Jianlian, the biggest player at the CBA, was above his eyes when he faced this situation. "I don't want to answer this question."
Therefore, Guo Ailun's answer was not good, and the last sentence he left was: "Is it sorry for me?" This is even more absurd.
The author believes that it can be understood in two ways.
The first layer of meaning, Guo Ailun believed that the reporter was clearly digging a hole, and I could not underestimate my IQ. The results are easy to see.
But the reporter who asked the question was the standard wheat from Liaoning TV Station, meaning, this was a reporter from the Liaoning team. Whether it's far from home, the peak, the reporter team is always with the team. Under normal circumstances, it is impossible for a team reporter to attack his team. Most of the audience of the team reporters were fans of each team.
Take this question, if Guo Ailun answers: "Yu Dehao is indeed a very hard defense, but we have won the victory by relying on the strength of the whole team." Then the report from Liaoning Taiwan will be in the first place. Hao hung around the photo of Guo Ailun, but Guo Ailun was not afraid to guard against the last-minute defensive game, hitting a free throw to help the team win. And after the match he was also very simple, and the victory was linked to the team's efforts. This is a very positive and positive report.
The second meaning, Guo Ailun believed that Yu Dehao's level was very different from his own. He compared himself to himself and hated himself. Indeed, at this stage, Dehao's strength and reputation were not as good as Guo Ailun, but Yu Dehao was also a former male basketball team, and now a national team player. Guo Ailun's words were equivalent to questioning Du Feng and Li Nan's vision. Last year's Asian Cup, Guo Ailun and Yu Dehao represented the blue team together. From this weekend, they will all come to the national team training competition. Doesn't this have an impact on the atmosphere of the team and will not let coach Li Nan bother? ?
So no matter what level of meaning, said Guo Ailun "I can't see me?" Not annoying.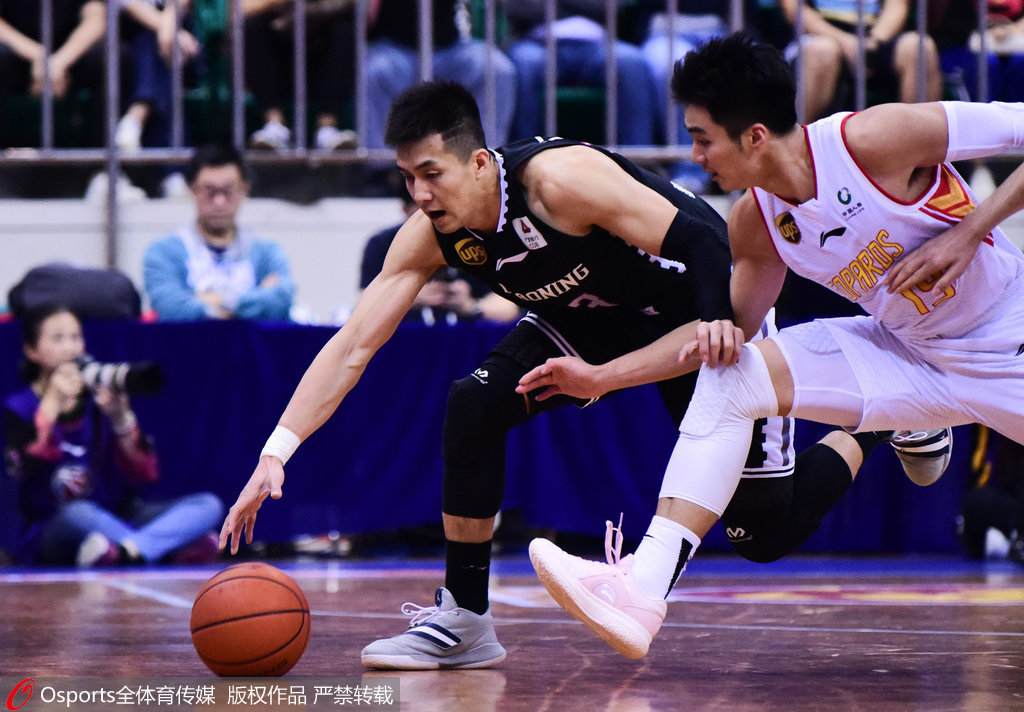 Seeing the same question asked by the Guangdong TV station, how Yu Dehao replied: "With good people and strong people fighting against competition, it is natural that it is also an improvement, it is learning. Process. So I think this it's a tame one, and there's nothing bad about it. It's an improvement for itself. "Although Guo Ailun's performance and data in court are better than DHL, it is clear that Dehao's speech is more appropriate.
As one of the CBA traffic stars, Guo Ailun has many fans, and the number of fans on Weibo alone exceeds 2.6 million.
(Fan comments Guo Allen)
So when Guo Ailun said this, right and wrong, on Weibo, forums, the portal comment area, fans and opponents Guo Ailun had triggered a wave of battles, this situation was very beneficial for CBA Is brand publicity positive? As a top player in the CBA league, should Guo Allen pay more attention to its public image?
(text / small tree)Return to Sohu and see more
Editor in charge:
Disclaimer: This article only represents the author himself, Sohu is an information publishing platform, and Sohu only provides information storage room services.
from
Source link