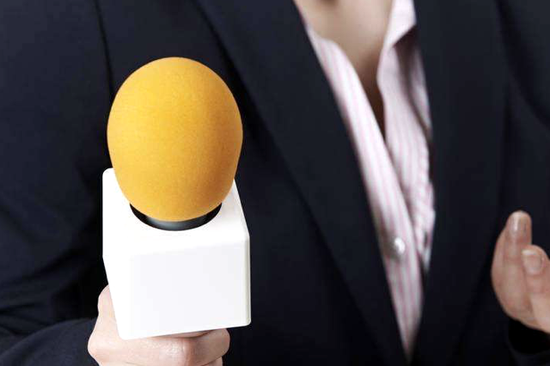 Original title: Multi-department moved to Beijing Chengde Lulu to resolve the dilemma
On November 21, a reporter from Beijing Business Daily learned from the relevant person in charge of Hebei Chengde Lulu Co., Ltd. (hereinafter referred to as "Chengde Lulu") that Chengde Lulu plans to move several of its central departments to Beijing to provide sustainable development for the company. Human Resources. Industry believes that Chengde Lulu's step is to solve talent problems and improve business performance today, but it is difficult to solve other problems such as aging core products and market spatial planning in the short term.
Moved to Beijing and renamed it
On November 20, Chengde Lulu announced that Chengde Lulu had adjusted Beijing Lulu's business scope and increased its capital.
In the announcement, Chengde Lulu said that on September 14, 2018, to make Chengde Lulu more standardized, more competitive, more scale, and in line with the company's business planning and development strategy in the future, Chengde Lulu changed its name to Beijing Lulu. his business and increased his capital by 43.98 million yuan.
At present, registration procedures for industrial and commercial changes in the above matters have been completed. The full name of Beijing Lulu is changed to Lulu (Beijing) Co., Ltd., and the company lives on Open Road No. 16, Huairou District, Beijing. Legal buyers were changed from Wang Xuchang to Lu Yongming, and registered capital increased from 100,500 yuan to 100 million yuan. This is January 25, 1996, January 24, 2046.
The Beijing Business Daily reporter noted that the scope of this adjustment has changed a lot. Besides the original production of food, commissioned beverage production, sales of shaped packaging drinks, protein drinks, and the development of shaped beverage packaging, the company independently chose to operate the project and conduct business activities . In addition to projects, road cargo transportation, technology development, warehousing services, real estate development, commercial building rental, office buildings and other projects have also been added.
With regard to this adjustment, the relevant person in charge of Chengde Lulu said in response to Beijing Business Daily reporters that Chengde Lulu planned to move the research and development department, brand department, Chengde Lulu's marketing department and online sales department to Beijing. Chengde was mainly used as a production base, but whether the headquarters had moved to Beijing had not yet been determined.
Hoping to break the jam
"The above departments need a lot of talent, technology and information support, so Chengde Lulu plans to move these departments to Beijing to attract more talent and get market information and faster industrial development." Cheng Xinlulu's council secretary Wang Xinguo said "The problem of talent is the most important thing."
According to the person mentioned above who is responsible, the Chengde Lulu has not been deployed in the country. The most important reason is that talent still cannot support Chengde Lulu's large-scale expansion.
However, in the view of marketing expert Lu Shengyu, Chengde Lulu has moved several of its central departments to Beijing. While attracting more management, marketing and brand talent, and improving Chengde Lulu's strategic planning capabilities, it is more important to mention Zhen Cheng De Lulu's Appearance.
In the past two years, Chengde Lulu has experienced a bottleneck in its development. Since 2015, its performance has ended a high growth trend with revenues of 2.706 billion yuan, up 0.13% year-on-year, net profit of 463 million yuan, up 4.52% year-on-year. In 2016-2017, Chengdelu's camping income was 2.521 billion yuan and 2.11 billion yuan, and his net income was 450 million yuan and 413 million yuan.
While Chengde Lulu's performance declined, the vegetable protein beverage industry grew at a rapid rate. According to data released by the Prospective Industrial Research Institute, the growth rate of the plant protein industry compound in 2007-2016 reached 24.5%, and the overall beverage industry proportion rose to 18.69%, estimated by 2020, the vegetable protein beverage market will reach 258, 3 billion yuan.
In order to keep up with industry developments, Chengde Lulu has made adjustments in 2018. For young people, hot beverage products with a 15% sugar reduction and 17% almond juice are introduced.
After adjustments, Chengde Lulu's performance in the first three quarters of 2018 rebounded, with revenues of 1.674 billion yuan, year-on-year increase of 7.3%, and net profit of 350 million yuan, an increase of 9.76%. However, revenue in the third quarter was 494 million yuan, down 5.27%.
"New products have not been recognized by consumers, and at the terminal level, new products have not completely replaced the old ones." The person mentioned above who was responsible was disclosed to Beijing Business Daily reporters the reason for the current development was unstable.
Can relocation solve the problem?
In the view of Zhu Danpeng, a commentator on the Chinese food industry, the decline in Chengde Lulu's performance was due to the fact that the products were single and old, lack of innovation, and trapped in home products, brand disputes and intense competition, and uneven market developments. Question
It is understood that Chengde Lulu's products are mainly Lulu Almond Dew, this product has been sold for more than 20 years and has formed a permanent consumer group. However, how to get the support of a new generation of consumer groups is a problem that needs to be solved by Chengde Lulu.
Brand dispute between Chengde Lulu and Shantou Lulu South High Technology Zone Co., Ltd. (hereinafter referred to as "Lulu South") already exists. Wang Xinguo introduced that Lulu South products have been sold in large quantities on the market, occupying Chengde Lulu's 15% -20% market share.
At the same time, in the fields of vegetable protein, six walnuts, coconut juice, Sichuan blue sword drinks and Xiamen Huierkang food products from Yangyuan Beverages are also quite competitive. Among them, Yangyuan Beverage reached operating income of 4.163 billion yuan in the first half of 2018, a 13.55% year-on-year increase, net income attributable to shareholders of listed companies was 1.308 billion yuan, an increase of 30.78% year after year, and volume has surpassed Chengde Lulu.
It should be noted that "At present, Chengde Lulu is constrained by his abilities. Chengde Lulu has not been deployed in the south of Henan Province." The relevant person in charge of Chengde Lulu said frankly. The three holding subsidiaries of Chengde Lulu are Beijing Lulu, Langfang Lulu and Zhengzhou Lulu. The Chengde Lulu Marketing Center has only four sub-centers in North China, Northwest China, Northeast China and the Central Plains.
In Lu Shengyu's view, through the relocation of the headquarters, Chengde Lulu could solve several problems related to talent, but could not solve all problems. "Chengde Lulu development is close to the ceiling. To solve the game, it is necessary to develop almond extension products rather than Lulu almond dew itself, to break the inherent attributes of the brand, and to focus on certain consumer groups based on the brand new almond dew. Specific products, and complete the brand dispute as soon as possible, lightly loaded. "
Beijing Business Daily reporter Li Zhenxing / Wen Song Yuanyuan / watchmaking
Source link