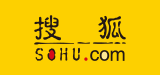 [ad_1]
Since November, the entire steel market has changed sharply, and this week's decline has increased dramatically. Data shows that the price of rebar in the main national market has been reduced by 300-750 yuan / ton since November. In line with that, China's steel industry profit in the first three quarters of this year increased more than 70% year-on-year, reversing the situation of small profits and even losses for years, achieving the best performance in history.
In the best performance year, why did steel prices continue to fall? What are the challenges for steel prices to be stable? On the night of November 24, CCTV Finance Review was invitedfrom
Li Xinchuang, Dean of the Metallurgical Industry Research and Planning Institute, and Guo Liyan, Researcher of the Chinese Macroeconomic AcademyGuest studio, in-depth analysis.
Steel prices continue to fall Who pushed hands?
Li Xinchuang: Market expectations are not optimistic as the main reason for the decline in steel prices
Li Xinchuang, Dean of the Metallurgy Industry Planning and Research Institute:First, downward pressure on economic growth has increased, especially investment related to steel, such as a decline in real estate investment, and similar situations in the car sector. Second, steel prices are at a high level, and companies try to expand production in pursuit of profits better. Some projects to replace production capacity and transformation projects have been included in production, and supply has been extended further The market has exceeded supply. Third, trade friction has a direct or indirect effect on market expectations. These are the three most important factors that cause prices to fall at this stage.
Guo Liyan: Pressure is transmitted from the downstream to the middle and up.
Researcher of the China Macroeconomic Research Institute Guo Liyan:From the e-commerce steel trading platform data, the decline in transaction data in November was clearer, large steel company inventories rose from the downside, while social inventory fell faster, indicating that the pressure was emanating from downstream. Social inventory, that is, traders are reluctant to buy goods, and hence, upstream steel mills have a surge in inventory, which causes price cuts.
Li Xinchuang: Steel prices have room to fall but there are also requests for support
Li Xinchuang, Dean of the Metallurgy Industry Planning and Research Institute:First, there is room for falling steel prices, but I don't think it will drop significantly. The entire Chinese economy will continue to grow steadily, so that demand for steel will remain high. Second, if steel prices are too low in previous years, high prices this year will be needed for some things, but steel This industry is a capital intensive and technology intensive industry, both production and R & D require a lot of investment, so the development of healthy industries requires support reasonable profit, which is also internal support.
Steel prices must be stable, where are the challenges?
Li Xinchuang: Control production, stabilize the market
Li Xinchuang, Dean of the Metallurgy Industry Planning and Research Institute:It is important to control production and not blindly expand production.2016Year to2018National de-capacity1.5Billion tons, at the same time thrown1.4The production capacity of 100 million tons of steel strips, together with technological advances in various aspects of industrial labor productivity in recent years, has created conditions for market prices to increase. At the same time, the drive to increase production and increase production has also increased significantly. We must deal with it seriously in regulation.
Guo Liyan: Doing a good job, adding high-end, greening is the cornerstone to stabilize prices.
Researcher of the China Macroeconomic Research Institute Guo Liyan:I actually disagree with market questions about the steel market as a bull market and bear market. Supply-side structural reform is actually a combination of addition and subtraction: elimination of invalid low-end, this is a reduced dividend, but also results in a price recovery in this round, which makes many steel companies operate better, the next step is to add time.
Before we investigated in Jiangsu and Zhejiang, several steel mills began upgrading their products during the last round of price declines. When I return to visit,11This month's prices are down, they are not affected, because autumn is not their main steel product. Therefore, I believe that this upscale and green development is an important foundation for stabilizing future prices.
Li Xinchuang: High quality development is a fundamental solution for steel companies
Li Xinchuang, Dean of the Metallurgy Industry Planning and Research Institute:All countries are turning to high-quality development, and the steel industry must also adapt to this general trend. First, we must do good work in green and low-carbon development. Second, we must accelerate joint restructuring and make the industry grow more regularly. The third aspect is speeding up steel. Smart manufacturing makes the efficiency and efficiency of steel more competitive, while raising standards and building brands, so that Chinese steel really increases its level of operation.
Guo Liyan: This decline in prices is an inevitable process of moving to markets to dynamically adjust supply and demand.
Researcher of the China Macroeconomic Research Institute Guo Liyan:No need to worry about whether prices will return to losing the entire industry a few years ago. At present, the structure of the steel industry industry and the distribution of all profit situations are not the same as before, this is a gradual result of supply-side structural reform. As a competitive industry, the future of the steel industry industry chain, from production to sales, to profit and loss, must be a dynamic adjustment process.
Game profits in the black industry chain Who eats at the mouth of a tiger?
Now everyone in the black industry chain is concerned about the benefits of steel production. Looking back last year, I saw the price of rebar as an example, prices didn't seem too good, except for the beginning of the year. Just fell recently. The price of hot coils is worse than rebar, why? Because some new industries are now being released, future heat coil capacity will exceed 330 million tons. Raw material prices are high in profits, the steel industry wants to produce, and is willing to pay more for raw material prices. The price of coke continues to rise, the price of coking coal continues to increase, and the prices of used goods have recently fallen back This is a very important phenomenon What does this mean? This shows that profits from the short upstream process have been compressed, and short-term steel mills are starting to extract raw materials. This logic also applies to coke and iron ore for the foreseeable future.
Terminal demand, investment growth rate of 5.7%, the rate of growth in real estate continues to decline, 9.7%, real estate investment has several construction and installation investments, construction investment in September was -3.45%, which was previously -3 , 24%, installation technique -7.97%, the first is -7.28%. Real estate investment in steel demand can be pulled into the drag phase. From now on, short-term steel demand will enter a quiet season. At present, the demand in the middle is a bit weak. The steel traders are afraid to get goods. What should I do if I cannot sell goods in the next ten or twenty days? In the long run, the growth rate of long-term fixed asset investment has declined.
Investment is divided into three parts, real estate, manufacturing and infrastructure. This year, the real estate industry has undergone more important changes. The growth rate of new construction areas and real estate construction is good, and Jian & # 39; s has declined. After everyone gets the land, they hope to enter the sales process as soon as possible, so there must be a rush to enter the sales department to control costs and control the progress of construction. The real estate industry has undergone a clear attitude change after June and July this year, will not begin until May, but several construction sites will begin in July. What is the reason? The market can change, and land must be realized, if not, real estate companies will lose money in the future. The growth rate of the real estate purchasing area has changed, and the growth rate in October was negative at 10%. As far as the current situation is concerned, the construction of the real estate industry site is relatively normal, and some of them are in the process of being rushed. Demand seems good, until last week, there was a decline in demand.
Last year, environmental protection had limitations on construction, but restrictions this year did not. This year, stiff demand in May and July is good, but it is hoped that this winter is not an environmental closure. There is no environmental cessation in this winter. This is the construction season from north to south. . The real estate industry has a expected turning point Although the sources of funding collected are now at a relatively stable growth rate, they have found that their hopes for the future have changed through exchanges with real estate companies. Such expectations will change the speed of land acquisition and will also change the pace of investment, which will drag demand for steel, especially rebar.
Manufacturing investment is increasing, and the industry will naturally invest when making certain profits, because it wants to expand production capacity, or hopes to carry out technological transformation, or invest in environmental protection requirements. What should I do when profits decrease? Is the level of investment growth stable or not likely to be unstable, and the rate of profit growth of industrial companies has begun to decline.
The level of infrastructure investment growth is stable and the investment growth rate is very low. In the context of large local debt, how enthusiastic is the investment infrastructure of the local government? That is now a question mark. Because local governments care more about responsibility, if new debt is generated, responsibility cannot be given. From a long-term perspective, the growth rate of infrastructure investment will not increase. China is in a transition period between new and old growth models. The transition process is right that new growth models have not yet been formed and the old growth model has declined. Even so, we must have confidence in China's future economy.
The peak season for steel consumption is almost complete, and finally maybe starting from last weekend. From the situation known to traders from steel mills at the site, there are signs that, for example, traders have requested goods from steel mills, and steel mills generally only have two specifications or only one specification and draw them. It appeared in the last week, and I wanted everything. But there was no clear change in price and quantity, it was speculated that the steel mill's inventory would soon occur.
Real consumption has increased throughout the year. Real consumption in September was 91.55 million, and in September the number reached 92 million. From high frequency data, transactions in national building materials began to decline significantly last week.
Traders are more cautious because they will enter the off-season in December. Steel social inventories fell, intermediaries did not get goods, and stock of major steel companies rose. There is a decline in steel mill inventories, is the decline a passive or active decline? If the active decline means that the steel mill goes on sale, such sales will not be as supportive as the price, but will be under pressure. From the Lange Steel Trade Purchasing Manager Index, everyone's interest has weakened.
Entering December soon, when winter storage will begin this year, the attitude of steel trading companies and steel mills is completely opposite. This spring, steel trading companies have very little money to make goods. Some time ago, they exchanged with steel trading companies. All people were seriously injured. If the steel mill did not compensate for prices that were more suitable this winter, the interest of steel trading companies in the winter warehouse was not high. Combined with next year's problems, after getting steel and sales next year, what about downstream demand next year, no one dares to speak now. Now that the macro is bearish, in such a difficult situation, the meeting of the new Politburo still does not say that the real estate market began. In the future, steel products, especially building materials, can be partially suppressed, the total demand for steel products may be slightly weaker next year.
Data on excavator production and sales in October were relatively good, with signs of decline, the car's growth rate was -10%, a 10% decline. This shows that there are some problems with downstream consumption, including other signs.
Steel supply of steel output, crude iron production in October was 67.74 million tons, and year-on-year growth was 12.87%, raw steel increased by 9%, rebar only increased by 0.08%, and some production constrained thread. The ratio of steel production to crude iron, short-term steel mill production is gradually released. Steel production with a short process is subject to profit constraints. If this part is destroyed, the market will decrease, which needs to be tracked.
This year's production limit, from spring this year to a few days before, was limited production, but production did not fall much after the production limit, our production was passivated by environmental protection. In the past two years, steel companies are also good, coke companies are also good, investment in environmental protection is relatively large, steel mills affected by environmental protection costs can increase 200-300 yuan per tonne of steel. There are already several equipment that come to meet the requirements. In the second aspect, the benefits of the steel industry have been maintained at a high level, in terms of maintaining the environment, other technical steps can be taken to increase output, this is to see the phenomenon of short-process scrap expansion, the final result is that steel output does not fall and go up.
In the steel industry purchasing manager index, everyone's interest is very high, because of high profits. When is production reduced? Only when the profits of a steel company are compressed to a certain extent will a decrease in production. Recently, due to a decline in profits, environmental protection, kiln furnace operating rate, crude steel output daily average, the impact cannot change market expectations, especially at present, medium demand has become very small. Until the end of the year, medium demand has even turned into medium supply, which is not very profitable for supply and demand relations.
This is the production of rebar and production of the main wire companies, because the profit margins are relatively high. The steel export volume is relatively low, because domestic steel prices are very good. Looking at steel company inventories, data published by the China Iron and Steel Association shows that there are libraries that have accumulated. The next question is, is this a way to cut production and insured prices or take sales? From the current point of view, the output does not seem to go down too much, so the accumulation process will continue. If inventories are high to some extent, prices can fluctuate downward because steel goes on sale.
Imports of iron ore remained at high levels, but imports declined in October. Shipping can be limited by trading profits. If the price of the mine appears and the spread is withdrawn, many people will be willing to import it. The market reflects trade profits. From an import and production perspective, people believe that there is no shortage of supply. Where is the overall focus? This is a game between mines and steel mills. In September, mineral prices rose. At present, steel companies in steel mills have been refilled, and the number of days available on November 9 increased to 29 days, which at a relatively high level in recent years. Next, we need to pay attention to whether the rhythm of steel factory rejuvenation is stopped. If it stops, it will immediately be reflected in the reduction in shipping. Seeing the current situation, steel ore stocks have emerged. Under normal circumstances, the charging strength can decrease. From the current perspective, it is still in a relatively high position.
Domestic mining production is relatively weak, with little impact on mine prices. Especially imported mines, ranging from used steel, when the short output process is compressed to a certain extent, the long compression process begins, when the price of iron ore is compressed.
Coke supply does not fluctuate, and ten production in a relatively high position. One needs to pay attention to the fact that the upside of the coke plant for production may be limited, and the level of capacity utilization will decrease from year to year. If the interest in the production of steel companies begins to increase in the future, like the following spring, it can be found that the supply of coke has been affected. Recently, steel mills have filled up reserves of coke, and some companies have redeemed them, some of them have not been fully refilled. Now negotiating prices in a very complicated process. Some coke plants have dropped by 100, and some steel mills have fallen by 50%. Now they are in a relatively balanced state. Because coke refilling is gradually finished, because the benefits of compressed steel production, maybe at a certain point in the future, and spot coke prices can fall in the middle of next month. Where is the point? The advantage of steel production is the point.
When the benefits of steel production begin to decline, steel mill operations increase production and reduce costs, so profits can be guaranteed, but when steel prices continue to fall, we will see pressure to go upstream. When steel profits continue to fall and fall to a certain extent, steel companies will see a decline in production. The core focus of the core market in the future is the profitability of steel production.
From the current point of view, steel demand will enter a quiet season, medium demand reflects medium supply, traders reflect medium supply, when traders will go to winter stores this year, only when the price is right. Every year, there is no winter storage, and there is winter storage every year, the key is when the price is right. When we talk to northern traders, sometimes 3500, he is suitable, steel mills are suitable and not suitable, I will play the game here in the future.
Steel production is not as good as expected, although the China Steel Association has released some data, the decline is very limited. The steel factory refills the beat. At the beginning of the decline in profits, steel mills were more willing to increase production. The demand for raw materials is quite good, but when profits continue to fall to a certain extent, we will see gains going upstream. Coke, short-term supply From the current perspective, coke companies rarely have inventory, because steel mills have more demand for goods. The second coke company never had a large inventory, which was determined by the ability to refuse risk. Many coke companies did not have the capacity to buy. Now there is an inflection point, this turning point is that the refilling of steel mills will end.
We must pay attention to the benefits of steel production. At present, the benefits of steel production are decreasing, we see that short-term steel mills start to profit from upstream pieces, and then see when steel prices fall rapidly. Judging from the current situation, the long-long production of rebars has clear inventory pressure When a price reduction is reached, production efficiency will decrease, a decrease in production profits will cause upward transmission. There are various opinions, perhaps in the past, because the off-season has come, an advantage in the compressing industry chain. When we talked with steel companies recently, all people were pessimistic, like last year, this year, macro pessimism about next year will be transmitted to the industry. The decline in steel prices this year may be greater than last year. The winter storage time of traders will only appear when the spot price drops more sharply. (Zhonghui Futures Li Wei)Return to Sohu and see more
Editor in charge:
Disclaimer: This article only represents the author himself, Sohu is an information publishing platform, and Sohu only provides information storage room services.
from
[ad_2]
Source link