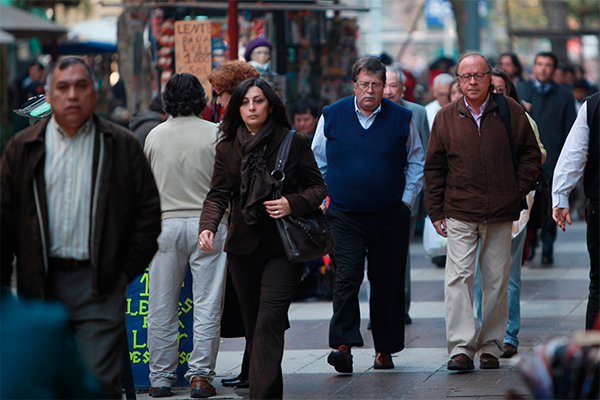 Analysts consulted by Bloomberg expect the unemployment rate to be at 7.0%.
The labor market has become a center of political discussion throughout 2018. And in the final quarterly report of this year, the National Institute of Statistics (INE) revealed that unemployment has increased again, because in the September-November quarter, the national unemployment rate it stands at 6.8%, marking 0.3 more percentage points same period the previous year.
Of course, the results are somewhat better than expected by analysts consulted by Bloomberg, who projected that figure it will be at 7.0%.
The amount reported this Monday was explained by an increase in employed people of 0.5%, lower than the labor force growth, which rose 0.9%. Meanwhile, informal workers increased by 0.7%, reaching 30% of the total employed.
Job creation is led by health activities (7.6%), construction (3.4%) and transportation (4.1%), while the main decline is concentrated in manufacturing (-5.9%), trade (-1.5 %) and households as employers (-5.2%).
Meanwhile, the population reported outside the workforce, that is, due to inactivity, increased by 3.1% in twelve months, only influenced by inactive habits (4.4%).
Trends in wage recipients violate trends
Another surprising news that leaves reports related to the employment category, since November, the largest employment creation was explained by civil servants, who grew 2.8%, adding 27,400 new places compared to the same period in 2017 followed by salaried employees in the private sector, which grew only 0.3% in twelve months, adding 22,490 new jobs.
The results come to mark trend changes observed in the previous quarter, because most job creation in the last four reports came from the private sector.
Meanwhile, employers increased 0.3% and unpaid family work grew 3.9%, after an increase of close to 3,700 people reported in this type of work.
On the other hand, self-employed workers remained unchanged and household service personnel fell 3.9%, leaving almost 11,920 people.
Source link