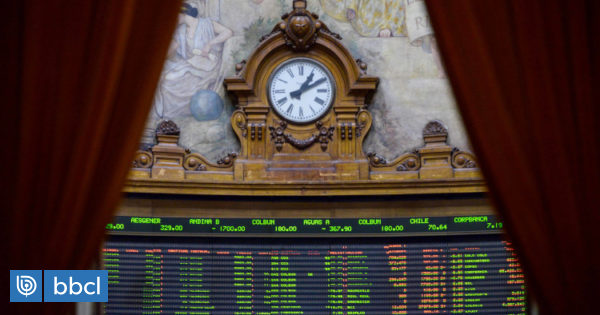 The Santiago Stock Exchange closed Friday with its main indicator, IPSA, up 0.69% to 5,105 points, accumulating a 8.3% decline throughout the year, the worst record in five years.
Selective Stock Price Index (IPSA), an indicator that unites the 40 most traded stocks on the market, does not meet market expectations, which at the beginning of the year – together with the assumption of the right wing Sebastián Piñera – have anticipated that local stock market indicators will exceed 6,000 units.
However, with a cumulative decline of 8.3% in 2018, he finally recorded his worst record since 2013, when IPSA declined 14%.
"There is very positive hope of change, which is actually not yet like that," explained radio Biobio Arturo Alegría, director of Vision consulting.
The Chilean economy is heading to close 2018 with expansion approaching 4%, based on recovery in mining activities, growth in domestic demand and investment, especially during the first half of this year.
However, during the second half of this year, Chile – like several emerging markets – suffered from the global uncertainty caused by the trade war between China and the United States.
In sessions shorter than usual this Friday – because Monday 31 is a banking holiday in Chile – the most traded stocks are FB shares (5.86%), Googl (5.51%) and IYF (5.33%)% ) The highest loss, meanwhile, corresponds to the title of EWP (12.59%), CGE (4.67%) and SBUX (4.32%), while the number of shares traded is equivalent to 118.5 million euros. dollar.