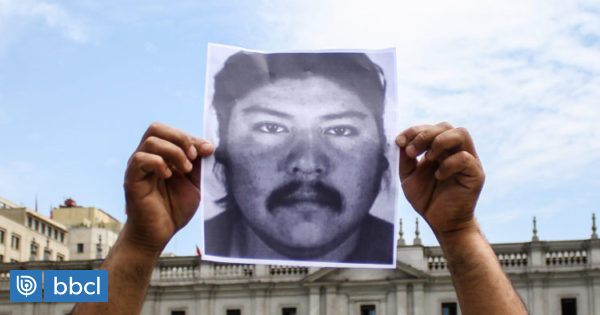 For 9:00 this Friday is scheduled for formalization four carabineros GOPE was deleted after the murder of Mapuche comunero Camilo Catrillanca on November 14.
In this way, it is expected that before Collipulli Court of Guarantee, sergeants will be presented Raúl Ávila Morales, Fabián Alarcón Molina, Petty Officer Patricio Sepúlveda Muñoz and first corporal Braulio Valenzuela Aráuuiz, who was arrested yesterday and remained in the basement of the Araucanía police complex from the PDI.
While waiting for a hearing, the judiciary center was built in the shade strict steps security.
Regional Attorney La Araucanía, Cristian Paredes, said that until now it had been possible to determine the existence at least three crimes. Crime of murder, crime precludes investigation and crime of destruction of documents or elements of investigation.
In this way and according to the background compiled by Radio Bío Bío, Alarcón will be formalized by the murder of Catrillanca and the attempted murder of a 15-year-old teenager who accompanied a community member on a tractor when he was shot.
The latest expert reports from the La Araucanía Prosecutor's Office and the PDI concluded that he will fire bullets which ended in Catrillanca's skull. Because of this fact, he is at risk of 10 years and one day to 15 years in prison.
On the other hand, Ilavila will be accused by murder of frustrated teenagers and, besides, to destroy the investigation document, after admitting that it destroyed the GoPro camera memory card that was carried during the operation.
The four, as a whole, will face charges obstruction to research, because he lied in his first testimony by saying that not one uniform took a camera.