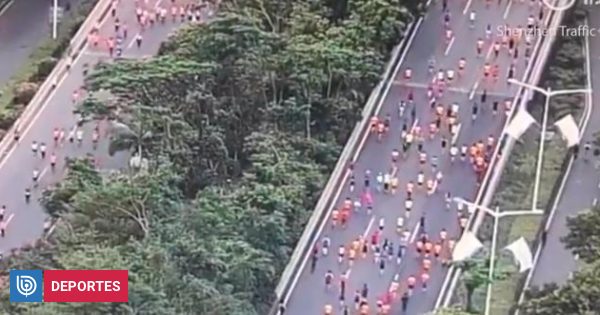 Did you find a mistake?
Tell us
Screenshot | @Independent
For half a marathon Shenzhen, in China, there have been unusual situations, since then More than 200 runners were deceived by shortening the road illegally.
The camera area gives to competitors, around 250, past several bushes in the bandejón on the highway, irregular shortening of about three kilometers from the original plot of the race.
In addition, according to the US, runners who use fake bib during the competition are detected. All those involved in the trap of a life sentence risk so as not to compete again for athletic events in Asian countries.
Runners caught cheating at the 13-mile marathon in Shenzhen, China pic.twitter.com/lMKdqSbtPM

– The Independent (@Independent) 30 November 2018
From the event organization, they showed through a statement that "we deeply regret what happened during the event. Running a marathon is not just about exercising, it is a metaphor for life, and every runner is responsible for himself ".
An embarrassing race has caused anger in China, a country where, according to figures from the China Athletics Association, 1,072 marathons have been held during 2018.