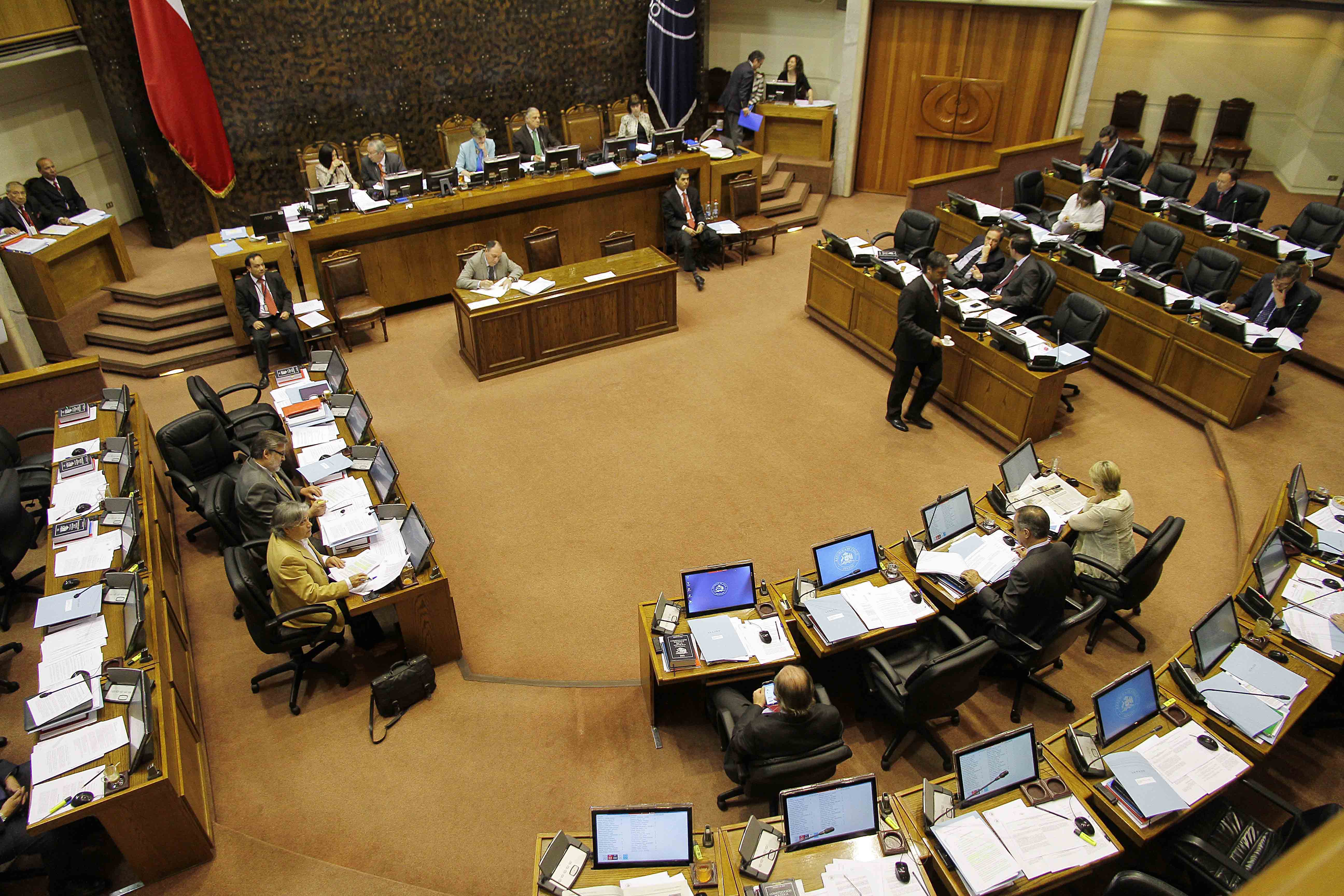 Photography: Carolina Echagüe M.
It's no secret that Jacqueline van Rysselberghe and Alejandro Navarro, two senators representing the Bío Bío Region in Congress, are in ideological antokodes.
One in UDI and one in the Progressive Country (formerly in PS, MAS and State), has made political competition a habit, both in the Penquista scene and in the Senate room, where they coincided since 2014.
And time, to be exact, seems to have highlighted the distance. This was revealed by the "Report on voting in the Senate", prepared by the Legislative Observatory of the Concepción University Information Center for Democracy (DemoData), which analyzed voices from March 11 to October 25.
Text, by researchers Sergio Toro, Carolina Oñate and Javier Henríquez, he realized that the two parliamentarians were each extreme right and left at the national level.
According to the one-dimensional programmed positioning index (ideal point), the most conservative senator in Chile is Ena von Baer (UDI), followed by Jacqueline van Rysselberghe. Likewise, in the progressive wing, the senator to the left was front runner Juan Ignacio Latorre (RD), followed by Alejandro Navarro.
At the center of the political map were the Christian Goic Christian Democrats, accompanied by his colleagues Jorge Pizarro and RN Francisco Chahuán.
"Conditional" and "applied"
90% of the votes registered in the Senate are "supportive", unlike what happens in the lower house, where "yes" and "no" are interspersed with relative balance. "The Senate room seems to be the place to ratify agreements that are mostly adopted and agreed upon by the committee, rather than deliberations," said Sergio Toro, UdeC academics and director of DemoData.
Therefore, based on the remaining 10% (fight and abstain), variability in legislator behavior is valued. One of them is related to assistance.
This study qualifies as "conditional" senators who participate in less than 60% of the vote without justifying their absence and "applying" to those who actually say it is present in more than 90% of the votes.
The "conditional" index was led by Jacqueline van Rysselberghe, followed by Felipe Harboe (PPD), Víctor Pérez (UDI), Andrés Allamand (RN), Iván Moreira (UDI), Jorge Soria (PPD) and Felipe Kast (Evópoli).
Also, among "applied" included Juan Castro (RN), Carmen Gloria Aravena (Evópoli), Jose Miguel Durana (UDI), David Sandoval (UDI), Alvaro Elizalde (PS) and Francisco Huenchumilla (DC).
Discipline and loyalty
The investigation obtained a party discipline index (Rice), understanding this concept as aligning positions, both for and against. Within this framework, all collectivities show solid unity. However, with a little difference, it can be concluded that the more disciplined is socialist. Further back, UDI, RN, PPD and finally Christian Democracy emerged.
Individualization by senators, DemoData also produces a measure of party loyalty. This, based on a mismatch between the collective position and the position of each MP, is analyzed. So, Juan Castro, David Sandoval, vlvaro Elizalde and Luz Eliana Ebensperger, rose as the most loyal senators.
In contrast, Jacqueline van Rysselberghe, Andrés Allamand, Felipe Harboe, and Víctor Pérez occupy the least accession seats.
The same indicator, now according to the parties, is expressive: first RN, second PS, third UDI, fourth DC and fifth PPD.