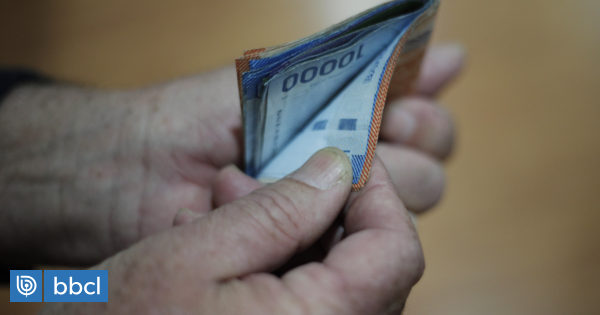 The Legislative Power once again, he was the subject of controversy economic figures ready for the work of its members, and for transparency used.
"National trip" is the name where $ 95,880 received by each deputy and senator per day attending the Congress, both to the headquarters of Santiago or Valparaíso.
This amount, it is justified that many parliamentarians must travel from their area, is different from what is received for travel abroad and is felt by legislators regardless of the costs already covered by the concept of fuel or tickets. Therefore, actually, this is meant for a finally lodging and eating obtained outside the dining room of each bank, where consumption is also closed.
The maximum amount per diem that can be accepted by a deputy or senator is determined by the Parliamentary Standing Resolution Council, which sets a number in 15 days for those months with a legislative four weeks, and 12 days for the month in which there are only three weeks of legislative benefit from a district.
The disposition of the Resolutive Council discards the cost of travel for days unattended or under a medical license, however, it opens the possibility that the amount will be imposed by a representative who lives in Valparaíso.
The discussion is open again Is sending these numbers to parliamentarians justified by the fact that they attend headquarters and functions which are their daily work?
Opinion
The representative of the Democratic Revolution, Pablo Vidal, considers that transparency is as important as numbers, "because, for example, many hotel deals and prices vary in a very wide range".
In this case, the sources related to Congress, stated that the majority of parliamentarians live in Valparaiso at O ​​& Higgins Park Hotel, which is located opposite the legislative seat. There are prices for single rooms with double beds having value per night of $ 38 thousand pesos.
"Some pay the full amount, and others give part, with special housing tickets, for example. In RD we do it, on our website is the detail of our expenses, 25% is given as a contribution to the party and then each item we detail goes beyond what the law requires, "he said.
Vidal believes that this new controversy brings two arguments back to the table. "The need to reduce the parliamentary diet, also ministers and judges. You have to improve the reality of people, "he said.
The second point is that This must be discussed "that the Congress is in Valparaíso, because everyone has to go to Santiago first and then travel, we, reporters, guests, representatives. We generate additional costs every year under the decentralization argument, which are not met. "
Another one that contradicts the small rules that exist with the cost of travel, is a member of the democratic Christian parliament Raúl Soto, who embodies the need "to regulate the situation of sending travel expenses to MPs", adding that "We must extend it to other authorities of the State".
Soto refers specifically to the latest news about the cost of travel on international trips made by the National Congress and argues that "at least a lack of credibility has been generated in the eyes of citizens, regarding how state authorities use public resources for trips abroad. "
In this case, he stressed that the resources provided for travel abroad "Often they go directly to the pockets of parliamentarians and therefore, the call to regulate this situation is better ".
"Common sense tells us that it makes sense to pay for accommodation, airline tickets, especially when it comes to official travel, on behalf of each institution or when it comes to business trips. However, viaticum goes directly to the bag for other types of costs, food whatever, we believe that it is not justified, which does not give up what is done effectively with that money and can be perfectly for the pocket of parliamentarians, therefore, it must be regulated. "
Accounting problems
This new criticism of the delivery of the so-called "national travel costs" emerged as a result of accounting problems in the Chamber of Deputies, which led to the payment of more than 100 MPs.
According to information published by La Tercera, payments for this concept are in accordance with June, outside the legal limit.
Today, Miguel Landeros, general secretary of the Chamber, acknowledges irregularities and submits actions to be followed to correct errors.
"It was our accounting failure that made poor payments in June and discounts in July. He paid three more days and discounted three days to a number of deputies who determined how many. We ordered an internal summary when I heard this, on Tuesday , to see the administrative responsibilities of employees who participate in this issue. "
https://media.biobiochile.cl/wp-content/uploads/2018/11/landeros1.mp3
"As I learned today, some parliamentarians were affected, made their respective claims at the time and unfortunately our internal services did not act properly," Landeros said.
The secretary said that as a result of the problem they ordered "a complete review of everything", which would certainly cover from March. In addition, he denied the existence of information manipulation.
"There is no manipulation. It turns out as if they are paying your salary, giving you daily money and making mistakes (employers), not changing the month, because it's still your salary, and the same thing applies for the following month. What they do is compensate internal. "
https://media.biobiochile.cl/wp-content/uploads/2018/11/lavanderos3.mp3

Finally, Landeros said that they would announce the results of a review that would make payments, probably from March 11 to the present.